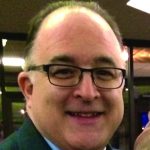 By Linda Schreckenberg
Bro. Stephen Bennett, an Apostolic missionary, witnessed firsthand the kidnapping of British co-workers by Muslims, so he understands the complexity and fear of reaching out to Muslims with the message of the cross. He has been in Muslim areas of the United Arab Emirates, including Dubai, Saudi Arabia, Kuwait, Qatar, Oman, and Egypt and Israel. Bro. Bennett and his family will soon be based in Malta, a nation of Muslims, Christians and Jews.
"The memory of 9/11 is still very much alive in people's minds," said Bro. Bennett. "That fear has kept many from witnessing to the Muslim people. When our ladies see a Muslim woman in a veil in the supermarket, they are usually hesitant to speak with her. We must get intentional about it. We are called to be salt and light in a dark world."
Since 2003, the Bennetts, working with Global Missions, have sought through the ministry of Captivate Project to mobilize God's people to think differently in their approach to Muslims. Much of the research is from his personal interaction with Muslims.
"Twenty-three percent of the world's population is Muslim, with the highest population in Malaysia," said Bro. Bennett. "Muslims are divided into three different groups: 1) Militant (ISIS, etc.) 2) Cultural or nominal and 3) Converts to Islam. Few nominal or cultural Muslims have ever read their Arabic Holy book, and 80 percent don't know Arabic. Muslims are more willing to talk about spiritual things than we are to approach them. They likely haven't read the Bible, although their Holy book doesn't prohibit it, and many know there are problems with their faith and theology, both spiritually and logically."
Bro. Bennett said there are numerous examples of Muslim conversions in many countries. "But we must be discreet for those who remain in their Middle Eastern home to be salt and light," he said. "A Saudi-born man, Sami, began his journey, leaving Islam to follow Jesus. A Malaysian Muslim woman, invited to our home, was overcome by the awesome power of the Spirit, baptized and received the Holy Ghost. Stateside, we have begun dialogue with two Saudi families, a group of Saudi university students, and two Iraqi immigrant families that have visited Calvary Tabernacle. We continue to hear testimonies from UPC pastors of Muslims being touched by the power of God, baptized and filled with the Holy Ghost in their churches, from California to the Midwest to the East Coast. We have been quiet about our work, following the leading of the Lord. Now the Spirit has declared to us this is the time to let our churches know there is a harvest among Muslims. Now is the time to be what they are looking for: an authentic Apostolic witness of the power and truth of God."
The Bridges Bible Study (Beyond the Veil) consists of seminars on Islam, Muslim cultural background and aspects of Muslim beliefs. It enables and trains God's people to build a bridge from Muslim beliefs to the cross. The Spanish version is timely, since one half million American Hispanics have converted to Islam in the past 10 years. Apostolic Women Reaching Muslim Women workshops, under development, will be given by Sis. Lloy Bennett. It is a study from a woman's perspective, since Muslim society is separated between men and women. Through Anchor Church consultations, churches partner to consult and train their people to be authentic Apostolic witnesses to Muslims.
Information on Captivate Project may be found at www.captivateproject.org. Or contact Bro. Bennett at sbennett@captivateproject.org.