It is a good idea to keep all past homes on the church making list, even if they are no longer being visited. As long as the children are coming, you should send occasional church bulletins, special announcements, and revival flyers to the home. Perhaps God will change their heart.  You never know when all the seed you have sown will produce fruit.  Continue to reach for each and every family who's children ride on your buses.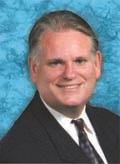 By Tim Massengale 
To View the Entire Article, Click Here
To Download the Entire Article, Outline, or PowerPoint, Click Here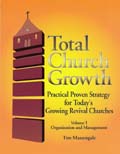 Even more than Sunday school, the bus ministry has been attacked as being an expensive, nonproductive ministry.  Unfortunately it has been described by some as a "glorified baby-sitting program." It is not, nor should it be!
Many churches have sold their buses and given up their routes. How sad! They have succumbed to the proverbial problem of "throwing out the baby with the bath water." Perhaps the problem lay not with bus ministry, but with how they were using it. When bus ministry becomes only a "numbers game" to increase attendance, it is destined to fail.
The reason why some have seen poor results from their bus routes is two fold:
1) They failed to evangelize the bus children in the Sunday school classroom.
2) They failed to evangelize the bus parents in the home.
Bus ministry is not just a way to reach children with salvation – it's also a way to see the parents saved. But to do so, the approach must be focused and direct.  Souls must be the primary objective from start to finish.
The "Parentreach" concept is a method to evangelize the parents of your bus children. The "Monthly Holy Ghost Sunday" or "Super Church Ministry" are methods to evangelize the bus children in the class room. Both approaches are highly effective. This month we will look at the first program and next month we will consider the second.
The 'Parentreach' Concept of Bus Ministry
Parentreach has been around a long time.  The term and concept was first used by Andy Jackson, a early promoter of Sunday school growth and bus ministry within the Southern Baptist Convention back in the 1970's.  It attempts to address some of the shortcomings that churches often find when operating a bus ministry.  It has been successfully adapted and used in Apostolic churches as well.  In it's classic form (and there are many variations) it works like this:
If you have existing bus routes, these routes should be divided into about ten homes per bus captain. More bus captains may need to be appointed. A large capacity bus can often carry fifty children.  One bus may stop at 30 – 40 homes.  Assign a captain to every ten or twelve homes. The reason is so that personalized attention can be given to each home and friendship can be established with the parents.
With this approach, three to four bus captains can share one large bus on Sunday Morning. Each will ride the bus (which provides adequate staff on the bus) and instruct the driver to pick up from their ten or twelve homes. Or, if you prefer vans, each route captain could have their own van.
To View the Entire Article, Click Here
To Download the Entire Article, Outline, or PowerPoint, Click Here