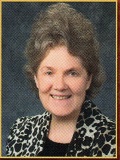 By Joy Haney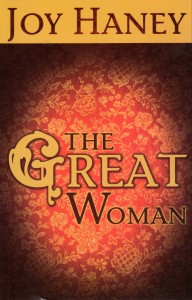 When Elisha wanted to do something for the Shunammite woman, he suggested that her name be mentioned to the king or to the captain of the host, but she answered, "I dwell among mine own people" (II Kings 4:13). She chose not to be honored by the king or those in high authority, and she got something even better: a son.
Her humility is demonstrated again later in life when Elisha told her to take her household and get out of the land because a famine was coming. She could have ignored his words, but she obeyed.
Humility is demonstrated by obedience. After Elisha told her what to do, II Kings 8:2 demonstrates what she did: "And the woman arose, and did after the saying of the man of God: and she went with her house-hold, and sojourned in the land of the Philistines seven years."
Because of her obedience, she saved her household and her son. After seven years in a strange land, she journeyed back to her land, but before going to her house she went first to the king. Notice who was with her. Gehazi, while talking about her to the king, looked up, saw her coming, and in amazement said, "My lord, 0 king, this is the woman, and this is her son, whom Elisha restored to life."
Humbleness of heart brings its reward. Her humility was rewarded by the gift of a son. Her humility in obedience also saved her son. She and her son together went to see the king.
When there is humility, the load of self-will is lifted from the heart. That determination to do something no matter what, but not always the right thing, can imprison a person. It is good to have determination and to forge ahead in the face of obstacles if your going ahead is in alignment with God's plan for your life. But if it is not, then the load is not worth its cost, because you are working against the higher will of God.
Stubbornness is not always a good thing and can be associated with rebellion. When Samuel the prophet confronted King Saul with his disobedience, Saul said, "I didn't disobey; I obeyed." He lied, of course, and Samuel continued to tell him what God had spoken: "For rebellion is as the sin of witchcraft, and stubbornness is as iniquity and idolatry. Because thou hast rejected the word of the LORD, he hath also rejected thee from being king" (I Samuel 15:23).
Saul gave up God's blessing all for some oxen, sheep, lambs, and a few things he thought were good as stated in I Samuel 15:9: "But Saul and the people spared Agag, and the best of the sheep, and of the oxen, and of the fatlings, and the lambs, and all that was good, and would not utterly destroy them."
God had commanded that they destroy all, but they thought they knew more than God. This angered the Lord, and His spirit departed from Saul because of his disobedience as stated in I Samuel 16:14: "But the Spirit of the LORD departed from Saul, and an evil spirit from the LORD troubled him."
Just make sure that what you are fighting to attain is God's will and not your own will. There is blessed relief in surrender to God and it causes one to soar, but oh, the confinement of self-will as stated below:
The life of the Spirit-filled heart is the winged life. The unsurrendered life is the life of the cage. The best that the cage can give is a momentary thrill that soon gives place to a pitiful beating against the bars.-Author Unknown
THE HUMBLE ARE BLESSED
Seek not to be somebody, but seek to follow Christ, and often in doing so, He will exalt you as stated in Matthew 23:12: "And whosoever shall exalt himself shall be abased; and he that shall humble himself shall be exalted."
Humbling oneself before the mighty hand of God brings its rewards. It must have been a night of wonderment when the Lord appeared to King Solomon of old. "And the LORD appeared to Solomon by night, and said unto him, I have heard thy prayer, and have chosen this place to myself for an house of sacrifice" (II Chronicles 7:12).
He continued with this promise: "If my people, which are called by my name, shall humble themselves, and pray, and seek my face, and turn from their wicked ways; then will I hear from heaven, and will forgive their sin, and will heal their land" (II Chronicles 7:14).
The reward was in the humbling. When there is a giving up, there is always a filling up of His glory.
Just as water seeks to fill the lowest places, so God fills you with His glory and power when He finds you empty and abased.
– Andrew Murray
The humble are gladdened by His glory as stated in Psalm 34:1-2: "I will bless the LORD at all times: his praise shall continually be in my mouth. My soul shall make her boast in the LORD: the humble shall hear thereof, and be glad."
There is a lifting, a gladness that fills the heart of the humble. Mary's humble heart was reflected in her words to Elizabeth as recorded in Luke 1:46-49: "And Mary said, My soul doth magnify the Lord, and my spirit hath rejoiced in God my Saviour. For he hath regarded the low estate of his handmaiden: for, behold, from henceforth all generations shall call me blessed. For he that is mighty hath done to me great things; and holy is his name." She gave all glory to God and recognized that it was He who had exalted her into a blessed position, and it made her glad.
Humility is the first thing that God looks for and blesses in a person. On the other hand, pride is the one thing that God will not tolerate. He hates it as stated in Proverbs 6:16: "These six things doth the LORD hate: yea, seven are an abomination unto him." The first thing he listed was a proud look.
God resists the proud and gives grace to the humble as recorded in the following two verses:
James 4:6: "But he giveth more grace. Wherefore he saith, God resisteth the proud, but giveth grace unto the humble."
I Peter 5:5: " be subject one to another, and be clothed with humility: for God resisteth the proud, and giveth grace to the humble."
God not only hates pride but also declares it as being sin. "An high look, and a proud heart, and the plowing of the wicked, is sin" (Proverbs 21:4).
There are many people who would not kill a mouse without publicizing it. Samson killed a lion and said nothing about it. Say much of what the Lord has done for you. Say little of what you have done for the Lord. Do not speak a self-glorifying sentence.
— C. H. SPURGEON
Notice four of the many instances in which God overthrew or destroyed the person who was filled with pride:
1. Lucifer thrown out of heaven:
Isaiah 14:12-14 records this: "How art thou fallen from heaven, 0 Lucifer, son of the morning! How art thou cut down to the ground, which didst weaken the nations! For thou hast said in thine heart, I will ascend into heaven, I will exalt my throne above the stars of God: I will sit also upon the mount of the congregation, in the sides of the north: I will ascend above the heights of the clouds; I will be like the most High."
It was I will! I will! I will! I will!
2. Herod eaten of worms:
Acts 12:21-23 records this. "And upon a set day Herod, arrayed in royal apparel, sat upon his throne, and made an oration unto them. And the people gave a shout, saying, It is the voice of a god, and not of a man. And immediately the angel of the Lord smote him, because he gave not God the glory: and he was eaten of worms, and gave up the ghost."
He did not give God the glory but took it as His own.
3. Jezebel — dogs ate her flesh:
The Lord prophesied through Elijah that she would have a violent death because of her evil ways and prideful fighting against the man of God. "And of Jezebel also spake the LORD, saying, The dogs shall eat Jezebel by the wall of Jezreel" (I Kings 21:23).
It did not come to pass immediately, but whatever God speaks will come to pass!
Second Kings 9:33 records her demise: "And he [Jehu] said, Throw her down. So they threw her down: and some of her blood was sprinkled on the wall, and on the horses: and he trode her under foot."
Then Jehu went into the palace and ate and drank, then told his servants to go and get the cursed woman and bury her, for after all she was a king's daughter.
"And they went to bury her: but they found no more of her than the skull, and the feet, and the palms of her hands. Wherefore they came again, and told him. And he said, This is the word of the LORD, which he spake by his servant Elijah the Tishbite, saying, In the portion of Jezreel shall dogs eat the flesh of Jezebel: and the carcase of Jezebel shall be as dung upon the face of the field" (II Kings 9:35-37).
She fought against the prophet and haughtily did evil in the sight of God, promoting her Baal worship instead of worship to the true God.
4. King Nebecanezzar ate like an ox:
One day when the king walked in the palace of the kingdom of Babylon, he said, "Is not this great Babylon, that I have built for the house of the kingdom by the might of my power, and for the honour of my majesty?" (Daniel 4:30).
"While the word was in the king's mouth, there fell a voice from heaven, saying, 0 king Nebuchadnezzar, to thee it is spoken; The kingdom is departed from thee. And they shall drive thee from men, and thy dwelling shall be with the beasts of the field: they shall make thee to eat grass as oxen, and seven times shall pass over thee, until thou know that the most High ruleth in the kingdom of men, and giveth it to whomsoever he will" (Daniel 4:31-32). What an indictment!
At that very moment, the king was driven out of the palace, his body grew hairs that were like eagle's feathers and nails like birds' claws, and he ate grass like an oxen.
At the end of seven years, he had a different out-look on life. Daniel 4:34 records this: "And at the end of the days I Nebuchadnezzar lifted up mine eyes unto heaven, and mine understanding returned unto me, and I blessed the most High, and I praised and honoured him that liveth for ever, whose dominion is an everlasting dominion, and his kingdom is from generation to generation."
When his pride left and he acknowledged God, God restored his kingdom to him: "At the same time my reason returned unto me; and for the glory of my kingdom, mine honour and brightness returned unto me; and my counsellers and my lords sought unto me; and I was established in my kingdom, and excellent majesty was added unto me" (Daniel 4:36).
He had learned his lesson: "Now I Nebuchadnezzar praise and extol and honour the King of heaven, all whose works are truth, and his ways judgment: and those that walk in pride he is able to abase" (Daniel 4:37).
Grover Cleveland, the twenty-second and twenty-fourth President of the United States of America learned this truth. He said, "I know there is a Supreme Being who rules the affairs of men and whose goodness and mercy have always followed the American people, and I know He will not turn from us now if we humbly and reverently seek His powerful aid."
It is all about humility and humbleness of mind.
I believe the first test of a truly great man [woman] is his [her] humility.-John Ruskin.
The above article "A Woman of Humility" is written by Joy Haney. This article was excerpted from chapter seven in Haney's book The Great Woman.
The material is copyrighted and should not be repainted under any other name or author. However, this material may freely be used for personal study or purposes.