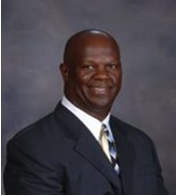 By Rufus M. Parker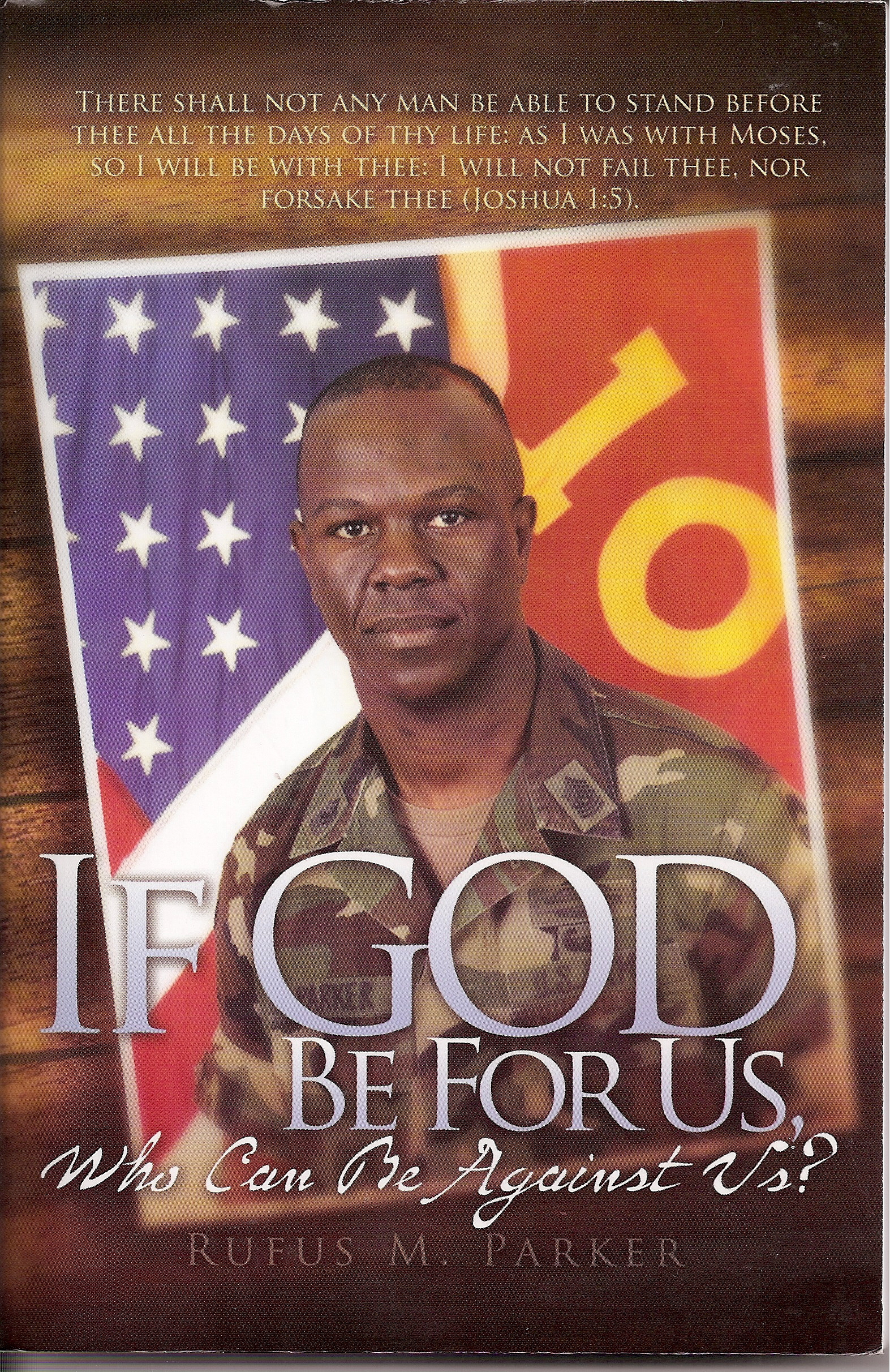 The writer of the Book of Hebrews stated, "We are persuaded better things of you, and things that accompany salvation, though we thus speak" (Hebrews 6:9). May I go a little deeper and tell you that Jesus Christ is persuaded of better things of you, too? The Bible says, "Therefore if any man be in Christ, he is a new creature: old things are passed away; behold, all things are become new. And all things are of God, who hath reconciled us to himself by Jesus Christ, and hath given to us the ministry of reconciliation" (II Corinthians 5: 17- 1 8). Paul further stated, "If ye then be risen with Christ, seek those things which are above, where Christ sitteth on the right hand of God. Set your affection on things above, not on things on the earth. For ye are dead, and your life is hid with Christ in God" (Colossians 3:1-3). Some things accompany salvation, and one of those is having a desire for and falling in love with heaven. You have to see yourself someday walking through those pearly gates and dancing on the streets of gold.
The writer stated, "That ye be not slothful, but followers of them who through faith and patience inherit the promises" (Hebrews 6:12). To be slothful is to be lazy, and laziness does not come with your salvation. We must put our hands to the plow and not look back. We must rise and work while it is still day as the night will come when no man can work. (We must be strong and do exploits.)
Solomon stated, "I went by the field of the slothful, and by the vineyard of the man void of understanding; and, lo, it was all grown over with thorns, and nettles had covered the face thereof, and the stone wall thereof was broken down. Then I saw, and considered it well: I looked upon it, and received instruction. Yet a little sleep, a little slumber, a little folding of the hands to sleep: so shall thy poverty come as one that travelleth; and thy want as an armed man" (Proverbs 24:30-34). Picture if you will a broken-down vineyard. Consider the ugliness it presents. Consider what laziness can do to you, the writer said. He further stated, "He also that is slothful in his work is brother to him that is a great waster" (Proverbs 18:9). Paul stated, "If any [does] not work, neither should he eat" (II Thessalonians 3:10). "By much slothfulness the building decayeth; and through idleness of the hands the house droppeth through," Solomon said in Ecclesiastes 10:18.
Laziness causes the building to decay, and idleness of the hand causes the house to drop through. In other words, when Christians do not take time to care for the temple of God, it becomes desecrated and an ugly sight. But when well maintained, it is beautiful and represents the owner,
Jesus Christ. We are the temple of the Holy Ghost. Our lives must reflect Jesus Christ. Our dress and appearance, as well as our attitudes, must show the world how beautiful Jesus truly is. We are ambassadors for Christ. We are God's building; we are God's representatives in the earth.
Once we receive salvation, our attitude toward the things of God should change, because there are certain things that do not accompany salvation. If you say you are born again of the water and the Spirit, then slothfulness is not part of your life.
Adultery does not come with salvation, but a strong marriage does.
Fornication does not come with salvation, but abstinence does.
Uncleanliness does not come with salvation, but purity and holiness do.
Lasciviousness does not come with salvation, but a perfect mind does.
Witchcraft and idolatry do not come with salvation, but worship and praise to God do.
Hatred does not come with salvation, but love does.
Variance does not come with salvation, but cooperation does.
Emulation does not come with salvation, but exhortation of your brother does.
Envy does not come with salvation, but contentment does.
Sedition does not come with salvation, but peace does.
Strife does not come with salvation, but unity does.
Reveling does not come with salvation, but a Holy Ghost rally does.
There is so much that accompanies salvation. Here are some of the things I have gained:
I became a part of the family of God.
My life has been built on the foundation of the apostles and the prophets, of which Jesus Christ is the chief corner stone.
When the Comforter came into my life, Jesus took up residence within me.
Paul said old things have passed away. We are now new creatures in Christ Jesus. We do not continue in sin so that God's grace has to keep abounding to us. We have put on the garment of praise for the spirit of heaviness. We received a new battle outfit:
A girdle to wrap around us that is called truth.
A breastplate that fits perfectly, called righteousness.
A new pair of shoes better than Stacy Adams, called the gospel of peace.
A shield that protects from head to foot, called faith.
Our head has been covered with a helmet of salvation that protects our mind
A book, which is called the Bible, the Word of God, is our Sword of the Spirit.
So much comes with our salvation:
We have a new name.
Our life is transformed from sinner to saint.
Our outlook on life is optimistic, not pessimistic. We have a new life.
We have a new walk.
We have a new talk.
We have a new dance.
We have a new look.
We have a name we can use for healing.
We have a name we can use to cast out devils.
We have a name we can baptize people into.
We have a friend on whom we can depend.
We have a Comforter. We have a God:
Who watches over us.
Who put our enemy beneath our feet.
Who is with us when we are sick and when we are feeling well.
We have a God, and our God never fails. We have a God! Through salvation in Jesus Christ, we learn to give and receive:
Interpretation of tongues
Charity
Forgiving others and yourself
Giving tithes and offerings
Reading your Bible
Attending church
Worship
Praise
Kindness
Witnessing
When a person obtains salvation, he must become like Abraham, looking for a city whose builder and maker is God! We must become like Daniel and have a life of prayer. We must become like Paul and be crucified with Christ. We must allow our faith to excel above our thought process. We must know that God can do anything. We must bring every thought into captivity unto the obedience of Christ. We cannot defile ourselves with worldly activities and worldly involvement. You should treat your wife as a queen or your husband as a king. We teach our families the ways of God rather than the ways of the world, for Scripture says, "Neither is there salvation in any other: for there is none other name under heaven given among men, whereby we must be saved" (Acts 4:12). The name of Jesus brings salvation. Being baptized in His name and filled with His Spirit are essential in every life (Acts 2:38). We must represent His name because it is by the name of Jesus that the whole family in heaven and earth is named (Ephesians 3:15).
Listen to Paul's instruction to the church at Colosse. "If ye then be risen with Christ, seek those things which are above, where Christ sitteth on the right hand of God. Set your affection on things above, not on things on the earth. For ye are dead, and your life is hid with Christ in God. When Christ, who is our life, shall appear, then shall ye also appear with him in glory" (Colossians 3:1-4).
As Paul advised Timothy, "Let no man despise thy youth; but be thou an example of the believers, in word, in conversation, in charity, in spirit, in faith, in purity" (I Timothy 4:12).
Example setting must become a part of the believer's life, as we are a city set upon a hill that cannot be hidden. We must allow the things that we say to change others in a more positive way. We must be encouragers and not discouragers. The adage, "Sticks and stones may break my bones but words shall never hurt me," is not true. Words do hurt, and they do destroy life. Paul informed us in Ephesians 4:29, "Let no corrupt communication proceed out of your mouth, but that which is good to the use of edifying, that it may minister grace unto the hearers." We are either on the building crew or the wrecking crew.
Salvation brings about a change in every born-again believer's life. A new creature shows forth new things. New wine cannot be put in old wineskins; it must be put in new ones. New garments are not added to old garments. He makes all things new.
Beloved, I am persuaded of better things from you, things that accompany your salvation.
This article "Accompany Salvation" by Rufus M. Parker was excerpted from the book, If God Be For Us, Who Can Be Against Us? It may be used for study & research purposes only.