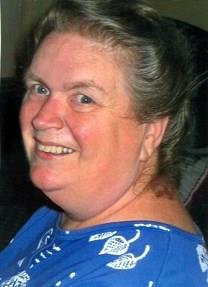 An Issue of Credibility by Majorie Kinnee
"Ye are our epistle written in our hearts, known and read oj all men, " (11 Corinthians 3:2)
According to Webster, credibilty is from the word, credible, [from the Latin credere, believe] which means: that can be believed; reliable. A credibility gap is: 1.) A disparity between what is said and the facts 2.) The inability to have one's truthfulness or honesty accepted. Thus, a credible witness is one who was "there" and whose report can be
believed.
So, what difference does it make? The truth is the truth isn't it? We've heard the saying, "Truth will out." Though clouded by the smoke of dissimulation truth does have a way of breaking through the mist and into the light of day. But truth can be tainted by a false witness. A discredited witness can cast doubt on an "open and shut" case. You see, credibility is built on past performance. In the story of the boy who cried wolf, the villagers had been tricked by the goatherd so often they stopped listening to his cries. Then, when the real wolf came, though the boy cried and screamed with all his might, the wolf won. The entire herd was lost because of a lack of credibility.
In real life, men and women protest their innocence, sometimes with tears and many words, but their past behavior has created a yawning chasm of unbelief. They wonder why they are not believed, why they are not able to get past the past. The truth is credibility is not instant. It's built on trust. It cannot be won quickly or taken for granted. It is built over time … lots of time. A lifetime of credibility can be destroyed in one thoughtless moment. Sadly, once credibility is lost, it may take more time to re-build it than it did to build it in the first place. Little by little, bit by bit, many little faithfulnesses must be sown like seed and tended so carefully before the firstlings of trust begin to sprout anew. Even then, credibility is fragile and easily bruised and/or broken.
The effectiveness of your testimony – your witness is largely based on your credibility. Like the old song says, "What you are speaks so loud that the world can't hear what you say." The Apostle Paul spoke of the Corinthians as his "epistle" – "known and read oj all men. "He was saying that his endeavors in Corinth were evidenced by the life they were now living. They had become credible witnesses since the writing of his first epistle. They'd cleaned up their act and restored their credibility. (See II Corinthians 2 & 3.) They had become "open-face" testimonies.
It is a human thing to have credibility issues. Mankind is prone to error, prone to lying, especially to get himself out of perceived trouble. (His problems come home to roost in that trouble only grows worse with each lie.) And the consequences include the loss of credibility and trust. But not so with God. He is Truth. "God is not a man that He should lie. "His Word is true. He can be trusted, implicitly, with child-like faith. His credibility score is monumentally high. "In Him there is neither variableness, nor shadow oJ turning. " There is no credibility gap in God. "Jesus Christ the same yesterday, and today, and Jor ever. One of the reasons why unbelief excludes one from entering heaven is that it makes God a liar. In essence, this is what Israel said at Kadesh-Barnea. "God, You told us to go up and possess the land – but ten spies said they saw giants and we cannot defeat them. We don't believe Your report. "They were saying that God's Word was not credible. Because of their unbelief they died in the wilderness. If the Corinthians were Paul's epistle – how much more should we be epistles … living testimonies … credible witnesses of what the indwelling Christ can do in a human vessel? "But we all, with open face beholding as in a glass the glory of the Lord, are changed into the same image from glory to glory, even as by the Spirit oj the Lord. " (11 Corinthians 3:18)
KINNEE, Marjorie Jean, 71, of Rochester Hills, passed away September 3, 2016. She was born in Detroit, Michigan on November 27, 1944. Marjorie graduated from Kimball High School in 1962, Apostolic Bible Institute in 1965, and in 1982 Marjorie received her LPN from Sandhills Community College and also taught Sunday school. Marjorie worked as a departmental analyst for the state of Michigan 1986 – 1996. She was a very active in her church in Detroit for thirty three years, and had a passion for tea, music, the bible, teaching and learning.