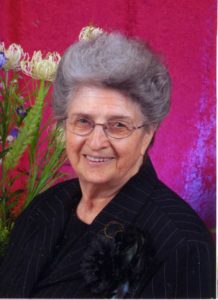 By Fredi Trammell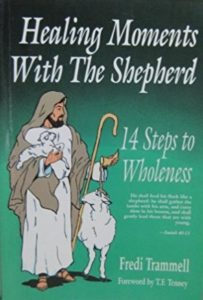 In the East people frequently anoint their visitors with some very fragrant perfume and give them a cup or glass of some choice wine which they are careful to fill until it runs over. The first was designed to show their love and respect; the latter to imply that while they remained there, they should have an abundance of everything.
Anointing the head with oil is a great refreshment. Three qualities of oil—laevor, nitor, and odor, produce a smoothness to the touch, brightness to the sight and a delightful fragrance to the smell which gratifies senses and causes delight to those anointed with it. Solomon refers to this when speaking of a cheerful life: "Let thy head lack no ointment" (Ecclesiastes 9:8). This "oil of gladness" represents the Holy Spirit's unction which alone rejoices and exhilarates the soul of man.
"Thou hast loved righteousness and hated iniquity; there­fore God, even thy God, hath anointed thee with the oil of gladness…" (Hebrews 1:9) and the "joy of the Holy Ghost":
"And the disciples were FILLED WITH JOY AND WITH THE HOLY GHOST" (Acts 13:52).
"For the kingdom of God is not meat and drink; but righteousness, and peace, and joy IN the Holy Ghost" (Romans 14:18).
"Now the God of hope FILL YOU WITH all joy and peace in believing that ye may abound in hope, THROUGH THE POWER OF THE HOLY GHOST" (Romans 15:13).
The anointing oil, used in the sacred sense as applied by the scriptures, is a coveted resource of all Christians, and rightly so. The title, Christ, given to Jesus signifies "the Anointed one."
In order for kings, priests, and other persons or any object to be set aside for use in the Kingdom of God, anointing oil was used according to scriptures in the Old Testament to sanctify, dedicate, and commit this vessel (human or inanimate) to be used for God's purposes alone. The anointing oil is the symbol of the Holy Spirit's seal of approval, sanctification, dedication, and \or commitment of a child of God.
"Now he which stablisheth us with you in Christ, and hath ANOINTED us, is God; Who hath also SEALED us, and given the earnest of the SPIRIT in our hearts" (2 Corinthians 1:21, 22)
The scriptures declare that all New Testament Christians are kings and priests:
"And from Jesus Christ, who is the faithful witness, and the first begotten of the dead, and the prince of the kings of the earth, Unto him that loved us, and washed us from our sins in his own blood, and hath made us kings and priests unto God and his Father; to him be glory and dominion for ever and ever. Amen" (Revelation 1:5,6).
"…You purchased men unto God from every tribe and language and people and nation. And you have made them a kingdom (royal race) and priests to our God and they shall reign (as kings) over the earth!" (Revelation 5:10 Amplified).
"But ye are a chosen generation, a royal priesthood, an holy nation, a peculiar (God's own possession) people; that ye should show forth the praises of him who hath called you out of darkness into his marvellous light…" (1 Peter 2:9).
It was an act of great love and respect to pour perfumed oil on the head of a distinguished guest in Jesus' day on earth. The woman in the gospel manifested her worship and love for the Savior by pouring "precious ointment" on his head. In the East, no entertainment could be perfect without this perfor­mance and it served as bodily refreshment. We understand it, in our day, as the spiritual oil or the anointing of the Holy Spirit.
Sheep seem to be in a sublime setting upon a mountain top in the meadows secured for them by their caring shepherds. However, in every sheep's lifetime, there is need for the shepherd's oil to be poured from the shepherd's horn upon the sheep. The shepherd will need to anoint his sheep many times.
There is a definite reason why the shepherd anoints his sheep with oil. Serious problems arise among the herd because of parasites that trouble them. Flies of all descriptions, mosquitos, gnats and other minute winged parasites torture the sheep, especially during the hot summer months. The nose fly, or the nasal fly (as it is sometimes called) buzzes around the sheep's heads and attempts to deposit its eggs on the damp, mucous membranes of the sheep's nose. When an egg hatches, it forms a small, slender, worm- like larvae. The larvae works its way up the nasal passages into the sheep's head; it burrows into the flesh and causes an intense irritation accompanied by severe inflammation. For relief from this agonizing annoyance sheep will deliberately beat their heads against trees, rocks, posts, or brush. They will rub their heads in the soil or thrash themselves around in the brush. In extreme cases of infesta­tion caused by these flies, a sheep may even kill itself by a frenzied endeavor to free itself from the misery. The ewe will stop feeding her lambs; because no milk is available. The sheep will stop grazing and become thin and sickly. If something is not done to alleviate the problem with the parasites, the flock becomes a non-productive, sickly bunch of sheep.
The shepherd must give strict attention to his sheep during the "fly time" of the year. As his attention is drawn to the ones who are being troubled with flies, or any other of the various parasites, he gathers them to him and applies a homemade remedy, an antidote, made up of linseed oil, sulphur and tar.
An incredible transformation takes place among the sheep once the oil has been applied to their heads. The aggravation is gone, along with the frenzy. Irritability and restlessness disappears and the sheep feed quietly again, then soon lie down in peaceful contentment. The sheep begin to live peacefully among themselves once again.
Our Good Shepherd is aware of the "parasites" with which his sheep come in contact daily. This is why we must daily have a personal time in the Presence of the Shepherd of our soul through prayer and meditation listening for His voice as well as asking of Him those things we need. We should never go out into the streets of our communities or "feed" among the flock without requesting fresh anointing oil. The words, "anointing oil" may not be spoken in our prayers; however, it is in order for the words "anointing oil" to be voiced in our prayers. Seeing that the anointing oil signifies the Presence of the Holy Spirit with us; His Presence should be regarded a necessity every day, anywhere we go. His Presence and His anointing is vital for us in order to be His witnesses.
"But ye shall receive power, after that the Holy Ghost (the anointing) is come upon you; and ye shall be witnesses unto me…" (Acts 1:8).
"He shall feed his flock like a shepherd: he shall gather the lambs with his arm, and carry them in his bosom, and shall gently lead those that are with young" (Isaiah 40:11). "Thou anointest my head with oil" (Psalm 23:5).
Many scriptures refer to the "pouring" of the Holy Spirit which signifies the "pouring" of oil. The pouring of the oil (the Holy Ghost..Holy Spirit) upon us will rid us of many irritating situations. The annoying "parasites" of the enemy will be destroyed by the anointing of the Good Shepherd. "I will pour out my Spirit unto you, I will make known my words unto you" (Proverbs 1:23).
"Fort will pour water upon him that is thirsty, and floods upon the dry ground: I will pour my spirit upon thy seed, and my blessing upon thine offspring: and they shall spring up as among the grass, as willows by the water courses" (Isaiah 44:3,4).
"And it shall come to pass afterward, that I will POUR OUT MY SPIRIT upon ALL flesh; and your sons and your daughters shall prophesy, your old men shall dream dreams, your young men shall see visions: and also upon the servants and upon the handmaids in those days will I POUR OUT MY SPIRIT" (Joel 2:28,29).
Not one is excluded when the shepherd pours the oil upon his sheep! It is available to all.
"And I will POUR upon the house of David, and upon the inhabitants of Jerusalem, the SPIRIT OF GRACE AND SUPPLICATIONS: and they shall look upon me whom they have pierced and they shall mourn for him, as one mourneth for his only son…" (Zechariah 12:10).
"And it shall come to pass in the last days, saith God, I will POUR OUT OF MY SPIRIT UPON ALL FLESH: and your sons and your daughters shall prophesy…I WILL pour out in those days of my Spirit…" (Acts 2:17, 18).
The initial fulfillment of this prophecy happened as re­corded in Acts 2:1-4: "And when the day of Pentecost was fully come, they were all with one accord in one place. And suddenly there came a sound from heaven as of a rushing mighty wind, and it filled all the house where they were sitting. And there appeared unto them cloven tongues like as of fire, and it sat upon each of them. And they were all filled with the Holy Ghost, and began to speak with other tongues, as the Spirit gave them utterance."
The anointing oil began to flow upon His sheep beginning with this scripture. On the Day of Pentecost as recorded in the Acts of the Apostles, the New Testament Church began!
The outpouring of the the Holy Spirit was because of obedience to Jesus' command in Acts 1:4,5: "And being assembled together with them, (Jesus) commanded them that they should not depart from Jerusalem, but wait for the promise of the Father, which, saith he, ye have heard of me. For John truly baptized with water; but ye shall be baptized with the Holy Ghost not many days hence."
Some of the Lord's sheep are wandering in pastures with infectious inflammations brought on by worldly environments of which they have become a part. These sheep are miserable and very unhappy. They have become barren, unable to produce the fruit of the Spirit. Frustration drives them to experiment with extreme actions and reactions which are not conducive to a life of holiness. The Good Shepherd requires holiness. These sheep must come to the Shepherd for a fresh anointing of the oil of the Holy Spirit.
We cannot be exposed to "mass mind" media without ideas, emotions, choices, impulses, drives, and desires being shaped and molded within our mind. With modern exposure to mass communication, the danger of "mass mind" (the idea of programming hundreds and even thousands of minds to accept certain dogma or character traits with one flash on the screen in one setting) grows increasingly grave. We, the sheep of His pasture, MUST NOT be pressed into the same mold as the world taking into our systems ungodly lifestyles.
Jesus prayed a most beautiful, powerful intercessory prayer for His followers in John 17, just before His crucifixion: "For I have given unto them the words which thou gayest me; and they have received them, and have known surely that I came out from thee, and they have believed that thou didst send me. I pray for them: I pray not for the world, but for them which thou hast given me; for they are thine. And all mine are thine, and thine are mine; and 1 am glorified IN THEM. And now I am no more in the world, but these are in the world, and I come to thee, Holy Father, keep through THINE OWN NAME those whom thou hast given me, that they may be one, as we are. I have given them thy word; and the world bath hated them, because they are not of the world, even as I am not of the world. I pray NOT THAT THOU SHOULDST TAKE THEM OUT OF THE WORLD, BUT THAT THOU SHOULDEST KEEP THEM FROM THE EVIL, they are not of the world, even as I am not of the world. Sanctify them through thy truth; thy word is truth. As thou hast sent me into the world, even so have I also sent them into the world. And for their sakes I sanctify myself, that they also might be sanctified through the truth."
Our minds (and nobody is exempt!) can be molded under subtle pressures and impacts made upon us by television, radio, magazines, newspapers, and by those with whom we associate day after day. Often mass media communications are controlled by men whose minds and character are not Christlike and in some cases are actually anti-Christian.
We cannot be exposed to such contacts without coming away contaminated. Thought patterns of the human mind are becoming increasingly abhorrent. The mind and the human spirit has a natural tendency to take in violence, hatred, prejudice, greed, cynicism, immorality, and disrespect of all that is noble, fine, pure, and beautiful.
The pure, sweet, undefiled Word of God commands us to think upon "whatsoever things are true, whatsoever things are honest, whatsoever things are just, whatsoever things are pure, whatsoever things are lovely, whatsoever things are of good report and if there be any virtue, and if there be any praise, think on these things" (Philippians 4:8).
Without the Oil of the Holy Spirit being poured upon us, we, the sheep will die from being infected by the immorality and filthy communications of the world.
The shepherd's horn has ample supplies of oil sufficient for anointing every sheep in His sheepfold.
"Bless the Lord, 0 my soul, and forget not all his benefits; Who forgiveth all thine iniquities; WHO HEALETH ALL THY DISEASES" (Psalm 103:2,3). Jesus said, "They that are whole need not a physician; but they that are sick" (Luke 5:31).
"Now when they heard this, they were pricked in their heart, and said unto Peter and to the rest of the apostles, Men and brethren, what shall we do? Then Peter said unto them, Repent, and be baptized every one of you in the name of Jesus Christ for the remission of sins, and ye shall receive the gift of the Holy Ghost. For the promise is unto you, and to your CHILDREN, AND TO ALL THAT ARE AFAR OFF, EVEN AS MANY AS THE LORD OUR GOD SHALL CALL" (Acts 2:37­39).
Our good Shepherd is not "willing that any should perish."
Difficulty seems to appear when some of us are not willing to come to the Good Shepherd for the pouring in of the Holy Spirit (the oil). We are like stubborn sheep who kick, struggle, and bleat in protest when the Master calls us to separation from the world and for the anointing oil to be poured upon us.
When the Holy Spirit is poured out upon an individual, the Spirit is in control of his personality. The Spirit brings through him love, joy, peace, longsuffering, gentleness, goodness, faith, meekness and temperance. Love and tolerance replaces hate and a stubborn self-will.
The summer season is the worst for parasites to invade flocks of sheep. The late summer and early fall seasons are the times of harvesting crops. Could there be a parallel here? This present generation is living in the end time. At the evening time of our dispensation of grace is a time of harvesting souls. Numerous and diverse adversaries of the sheep are creeping into the "noses of the sheep" (the most vulnerable place for pressure on the spirit) aggravating, destroying, frustrating, and hindering them from doing their utmost for the Kingdom of God which is an everlasting Kingdom. If this be true, we should come humbly to the Good Shepherd's side for the fresh anointing oil to be poured upon us.
"…I SHALL BE ANOINTED WITH FRESH OIL. Mine eye also shall see my desire on mine enemies, and mine ears shall hear my desire of the wicked that rise up against me. The righteous shall flourish like the palm tree; he shall grow like a cedar in Lebanon" (Psalm 92:10-12).
"And it shall come to pass in that day, that his burden shall be taken away from off his shoulder, and his yoke from off thy neck, and the YOKE SHALL BE DESTROYED BECAUSE OF THE ANOINTING" (Isaiah 10:27). Heaviness (the yoke) caused by worldly pressures ceases to exist because of the anointing. Jesus said, "my yoke is EASY, MY BURDENS ARE LIGHT!"
We understand that the principle Spiritual anointing is the baptism in the Holy Spirit. There are other times of anointing after receiving the baptism of the Holy Spirit. Not only do we enter the Shepherd's pasture, (kingdom) for the gratification of being safe ourselves, but we are to be of benefit to others in the Kingdom of God. Our Shepherd anoints His sheep for numerous tasks to be performed in His Kingdom. To be true to our Good Shepherd, we must accept His anointing.
David did not ask for the anointing to be king. He was brought from his father's sheepfold watching his father's sheep to be anointed king over Israel!
God actually IMPOSES (for the lack of another word) anointing upon us for particular tasks. Of course, we must be a willing recipient for that anointed task to come to fruition. In the Kingdom of God, for special victories to be won, special anointings must be had. God is Sovereign. He anoints whom He wills to anoint and for whatever work He chooses. We must develop the grace to say "YES, LORD" to His will, whether He anoints others for a task for which we feel "WE" should be anointed or whether it be a work for which we feel inad­equately equipped to perform. His anointing and blessing make up for all the inadequacies in secular education or worldly knowledge.
God has special errands for us to accomplish; some have more than others. The availability and the dependability of His sheep matters much to the Great Shepherd. When He calls us to come for the anointing oil to be poured, we should come without delay.
Anointings are poured upon us for intercessory prayer, for anointings of faith and trust, and for us to minister to the broken-hearted, the captives and the sick in body and mind. Anointings are for ministering the Word of God to hungry, depraved souls. This may be from the pulpit or on a one-on-one basis. We are anointed to teach, preach, encourage others, witness, write, sing, play musical instruments or any other work which our Good Shepherd sees fit to use us.
One thing of utmost importance we should hear well: Never should an emissary of God go out to do His bidding WITHOUT THE ANOINTING OIL HAVING BEEN APPLIED. If anyone attempts to be used of God without the Anointing Oil, only dry, brittle, ineffective missions will be produced, and the Kingdom of God will suffer harm instead of blessing.
"The Spirit of the Lord is upon me, because He hath anointed me to preach the gospel to the poor; he hath sent me to heal the brokenhearted, to preach deliverance to the captives, and recovering of sight to the blind, to set at liberty them that are bruised, to preach the acceptable year of the Lord", Jesus spoke these words in Luke 4:18,19. He also proposed to us, " Verily, verily, I say unto you, He that believeth on me, the works that I do shall he do also; and greater works than these shall he do; because I go to my Father. And whatsoever ye shall ask in my name, that will I do, that the Father may be glorified in the Son. If ye shall ask any thing in my name, I will do it" (John 14:12-14).
One should always ask for the fresh anointing oil and God's blessing upon EVERY task, no matter how small it may seem in His Kingdom. When asking for the fresh anointing oil, ask the Good Shepherd to let it flow while we perform the task He has requested to be done for the glory of His kingdom!
The above article, "Anointing" was written by Fredi Trammell. The article was excerpted from chapter eleven in Trammell's book, Healing Moments With The Shepherd.
The material is copyrighted and should not be reprinted under any other name or author. However, this material may be freely used for personal study or research purposes.