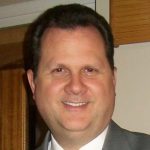 Apostoliclive.com was born out of a need to offer the Apostolic community a place to watch, post and share audio and video files of an Apostolic nature. "I understand that there are several sites that offer such a place for the general Christian community," Bro. Freeman said, "but I felt that such a place for "Apostolics only" was needed. This site was meant to be a place to watch and/or listen to great preaching and singing for Apostolic, by Apostolics.."
Created by Bro. Darryl Freeman of Greenville, Alabama; Apostolic Live is free for anyone to use and become a member. "Anyone can post videos and/or audios of an Apostolic nature to share with the entire Apostolic community, explains Bro. Freeman.. " All uploaded media is subject to administrator approval before it will be placed on the site for public view. We want to keep the site purely Apostolic, clean and wholesome for everyone."
The many different categories available at this time are: announcements, debates, Bible study, children, comedy, drama, end time prophecy, family, men's ministry, preaching, singing, soul winning, Spanish ministry, testimonies and youth. "We add categories as the need arises," states Bro. Freeman.
To upload content just go to www.apostoliclive,com and sign up for a free account. You can then upload audio and video files. All media must be suitable for the entire Apostolic community. Most video formats are accepted and all audio files need to be in the MP3 format. It is very easy to join and share with Apostoliclive.com.
"I develop websites for Apostolic Churches and Ministries [www.MyApostolicWebsite..com] and needed an easy way to allow my clients to embed audio and video into their websites," said Bro. Freeman. "Originally, I created ApostolicLive..com for my clients and thought if others see the uploaded content, then that would be great for everyone. We created an easy bridge between ApostolicLive.com and the client's website where they could embed the media file with only the audio/video # from ApostolicLive.com. I wanted to make it as easy as possible for them to update their own media content."
"We took the site live on April 1st 2008 and during our first month we had nearly 7000 visitors with 728,000 hits, explains Bro. Freeman. "August 2008 finished with over 500,000 visitors and over 117 million hits. We are excited about he growth of this medium and have plans in the near future to add more features to the site such as, article submissions, blogs and games. We also plan to offer links to Apostolic Churches who offer "live" streaming of their services."
"I believe," continues Bro. Freeman, "that ApostolicLive.com can benefit any church by allowing them to upload their audio/video files to the site for free and also allow them to embed the media into their own website without the high cost of server space that it would take to host media files."
Apostolics now have a place where they can enjoy great preaching, singing, etc. without worrying about questionable content or advertisements. There is no cost to watch and/or listen to media on ApostolicLive.com, so we look forward to you signing up and becoming a member," says Bro. Freeman.
By Gregg Stone