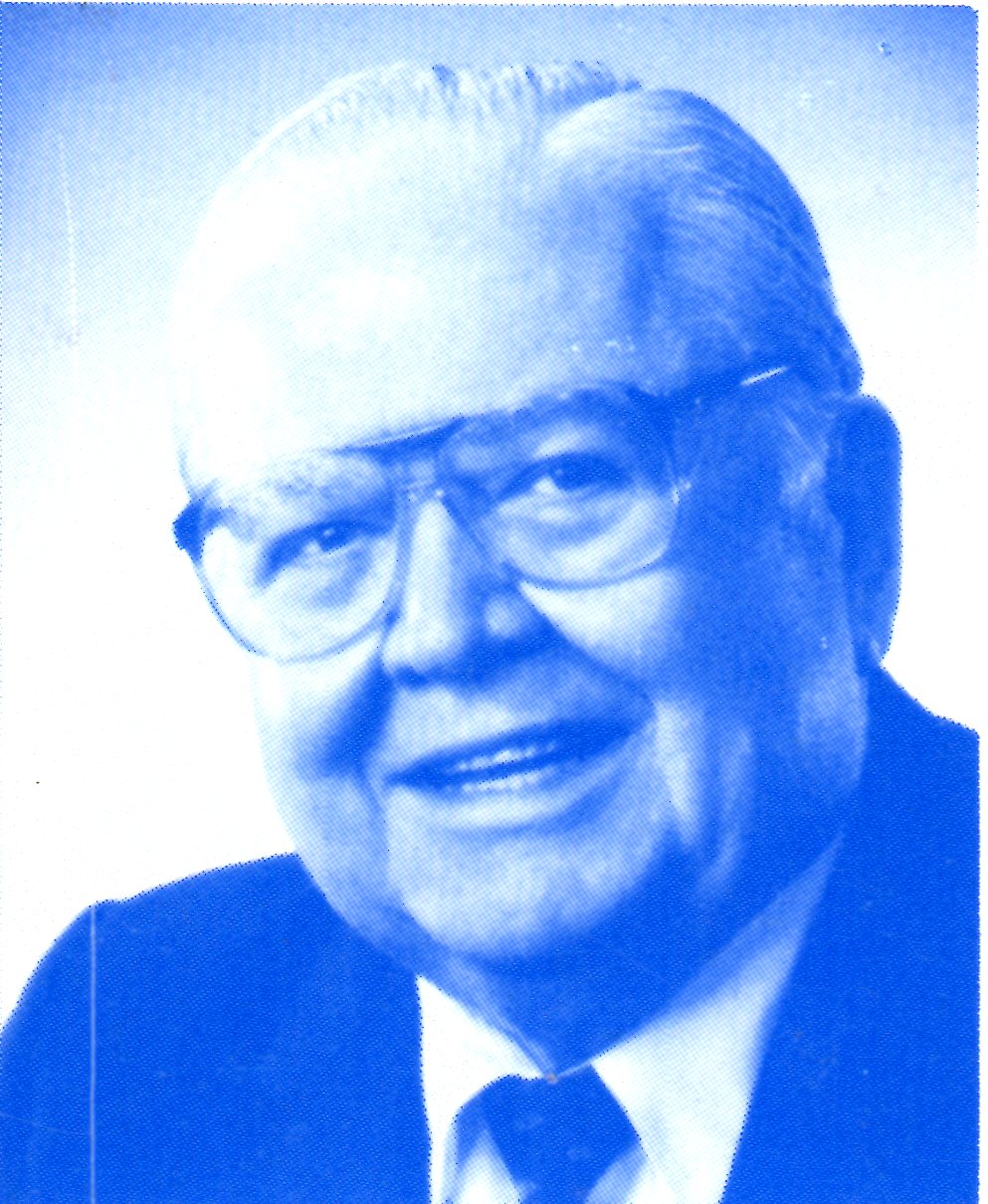 By Kenneth V. Reeves.
It is a pleasure to see all of you out tonight. I want all of you to be in view, for I want to see you, and I want to speak to you face to face. It also is inspiring for me from time to time to see and be with you. If you are unable to see me, you are in the wrong place. Welcome to all visitors. The whole service has been great up to this point.
Tonight, I would like to talk to you about authority. It is a big word, both in what it denotes and connotes. It is an encompassing word covering a lot of territory. I believe that in late months, I have learned more about the use of authority. Inasmuch as I do not have a craving for authority, I can speak objectively about it. Some who crave authority may consequently lack perspective.
We are used to quoting Colossians 2:9, which refers to the fullness of the Godhead residing in Jesus Christ, bodily. But, the next verse has been neglected at times. Colossians 2:9 has been one of the links in a chain of evidence to prove the Godhead doctrine, and has been used so much as to neglect the next verse, the starting point of this sermon. Colossians 2:10 reads, "And ye are complete in Him, which is the head of all principality and power (authority)." The Greek word for power is exousia, and means authority, right, privilege, or liberty. John used this term when he wrote, "But as many as received Him, to them gave He power (authority, right, or privilege) to become the sons of God." (John 1:12)
Now the word, power, as used above in the Authorized Version of the Bible is not to be confused with the word power as used in Acts 1:8, where Jesus told His apostles that they would receive power after that the Holy Ghost came upon them. This word for power is dunamis and refers to supernatural energy or strength. While the King James translation sometimes translates exousia with the word power, we must be aware that there is another word, dunamis that is also translated by the word power.
Jesus is said to be the head of all principality and power or authority. All are subordinate to Jesus. The same word is used by Jesus in Matthew 28:18 where He said, "All power (authority) is given unto me in heaven and in earth." As I said before, the King James Version of the Bible translates the word exousia sometimes as power, and sometimes as authority. We must be aware when this is done. In Matthew 28:18, the word power refers to His authority, with the government upon His shoulder. (Isaiah 9:6)
All of the angels are subject to Jesus Christ, as I Peter 3:22 states. "Who is gone into heaven, and is on the right hand of god; angels and authorities and powers being made subject unto him." He has all power over all flesh to give eternal life to as many as is given to Him. (John 17:2) The word power in King James is from exousia, meaning authority. It is a marvelous thing when you know Who is the ruler is of the heavens and the earth.
In Ephesians 2:2, Paul wrote: "Wherein in times past ye walked according to the course of this world, according to the prince of the power of the air, the spirit that now worketh in the children of disobedience." This means that in certain realms, the devil holds sway. But this is by permission, on the grounds of what happen the fall of man, and for a time only. Then Jesus will take over what is really His.
Jesus exercised authority in His teaching. "For He taught as one having authority." (Matthew 7:29) He knew what He was saying, and His Word stood. We cannot take His words lightly. When Jesus said that only those who heard His words and did them would stand, and those who heard but did them not would fall, He used the analogy of a house on a rock and a house upon the sand. He said that the wind, rain, and flood would topple the house upon the sand, but not the one upon the rock. If this is not making a colossal claim of authority, what is?
When Jesus entered into Capernaum, a city at the northern end of the Sea of Galilee, there came unto Him a centurion. He told Jesus that he had a servant who lay at the point of death, sick of the palsy, grievously tormented. Jesus said to the centurion that He would come and heal his servant. The centurion answered and said, "Lord, it is not that I don't want you to come, but I am not worthy that You should come under my roof. I would otherwise enjoy your coming, but in your presence, I pale into insignificance. I am not worthy that SOMEONE OF YOUR STATURE should come under my roof. But, if you should speak the Word only, my servant will be healed."
The basis of his faith, he told Jesus, was that as a centurion, he was a man under authority. He said, "I tell one man to come and he will come, and another man to go and he will go. In fact, whatever I tell my servants to do, they do it." Jesus marveled at the man. He told those present that this was the greatest faith He had yet found, and it was not from an Israelite, but a Gentile. (Matthew 8:5-13) That man knew that a soldier must go at his beck and call, so he knew that Jesus had authority over palsy by just speaking the word. Jesus accepted this description of His authority over diseases, sicknesses and devils. Praise the Name of the Lord Jesus!
The military power requires strict obedience of the subject of a command. Jesus Christ requires strict obedience by all forces to the contrary, whenever faith is exercised in the earth by a human being. In short, faith is a law that God recognizes and acts with. The man in charge expects obedience, whether the party charged wants to obey or not.
Mark, after whom the second Gospel is named, is thought by some to have written that Gospel as it was dictated by the Apostle Peter. Mark 1:21-28 states, "And they went into Capernaum, and straitway on the sabbath day He entered into the synagogue, and taught. And they were astonished at His doctrine: for He taught as one having authority, and not as the scribes. And there was in their synagogue a man with an unclean spirit; and he cried out, saying, Let us alone; what have we to do with thee, thou Jesus of Nazareth? art thou come to destroy us? I know thee who thou art, the Holy One of God. And Jesus rebuked him, saying, Hold thy peace, and come out of him. And when the unclean spirit had torn him, and cried with a loud voice, he came out of him. And they were all amazed, insomuch that they questioned among themselves, saying, What thing is this? what new doctrine is this? for with authority commandeth He even the unclean spirits, and they do obey Him. And immediately His fame spread abroad throughout all the region round about Galilee."
This brings to mind something that happened just this last week. A young lady controlled by the enemy talked in an unusual voice, telling me to go away. After some resistance, the devil was told to leave and go to the bottomless pit before his time. He left when the Name of Jesus was uttered with authority. I thank the Lord, for He lives today. He not only cast out demons back then, He still casts them out through the Holy Ghost and through the use of the Name of Jesus. Praise the Lord!
Christ gave authority to the twelve, and also to the seventy, to cast out devils. Particularly to the twelve, this authority included the healing of the sick and removal of diseases. The apostles were given more authority than the seventy, and in the Churchmil, the apostles had more authority than the prophets. It was to the apostles that He said, "…He that believeth on me, the works that I do shall he do also; and greater works than these shall he do; because I go unto my Father." (John 14:12)
When reading scripture, we must realize that Jesus was not always talking to the multitude, nor to the seventy, nor to the average minister of today, but to the apostles. So when you read where Jesus is talking, make sure as to whom He is speaking. God has distributed the ministry as it pleases Him. The same gospel that we preach does not necessarily mean that we have the same authority, when it comes to position and confirmation of the Word. Yet, today there are those, especially the younger ministers, who aspire to duplicate the apostles. Their ministry was attended by the signs that were in line with their position, not their ambition. Paul showed that all would not do all the same things as the apostles, who would do all of the supernatural deeds. (I Corinthians 12:28-30) Jesus gathered the twelve to Him and gave them power and authority. That is, He gave them the muscle and the right over all devils and diseases. He sent them to preach the Kingdom of God, and to heal the sick. (Luke 9:1)
Satan has no right to attack the people of God. The seventy returned and reported that the devils had been subject to them through the Name of Jesus. It was not noise nor physical power, but through the Name, that victory was given the seventy. It is spiritual energy. There was an anointing upon the twelve and upon the seventy, but it was not in them as yet. There is an anointing upon us as ministers, and there is the Spirit within us. It is that which is upon us in excess of what is meant for us, that is used to do all these works of a supernatural quality in the lives of others we serve in ministering. It is this anointing upon us that is not for our personal use, but is used in preaching and in working deliverance for others.
Authority to tread on serpents and scorpions, and over all the power of the enemy, was given to the seventy. Satan has power, but not rights over people. But God has the right to
deliver everyone who shows faith in Him. Sometimes we rejoice in exploits of the kind we are referring to, but it is by far more important that our names be written in heaven. Being citizens of another world is cause for the greater rejoicing. Jesus said in John 10:18, that He had the power (exousia) to lay His life down, and the same power or right to take it up again.
I would like to show you the difference between the two kinds of authority. This is found in Acts, chapter eight. Beginning at verse 5, "Then Philip went down to the city of Samaria, and preached Christ unto them. And the people with one accord gave heed unto those things which Philip spake, hearing and seeing the miracles which he did. For unclean spirits, crying with loud voice, came out of many that were possessed with them: and many taken with palsies, and that were lame, were healed. And there was great joy in that city. But there was a certain man, called Simon, which beforetime in the same city used sorcery, and bewitched the people of Samaria, giving out that himself was some great one: To whom they all gave heed, from the least to the greatest, saying, This man is the great power of God." The word power in this instance means authority.
When Simon heard Philip preach, along with the rest of the city of Samaria, he was also baptized with the rest. Later, the Apostles Peter and John came down to pray for the Samaritans that they might receive the Holy Ghost. Simon did not ask that he might receive the Holy Ghost like the rest, but he was willing to pay money to the Apostles if they would grant him authority, that upon whomsoever he laid hands, the Holy Ghost would be conferred. "And when Simon saw that through laying on of the apostles' hands the Holy Ghost was given, he offered them money, Saying, Give me also this power, that on whomsoever I lay hands, he may receive the Holy Ghost. But Peter said unto him, Thy money perish with thee, because thou hast thought that the gift of God may be purchased with money. Thou hast neither part nor lot in this matter: for thy heart is not right in the sight of God. Repent therefore of this thy wicked ness, and pray God, if perhaps the thought of thine heart may be forgiven thee. For I perceive that thou art in the gall of bitterness, and in the bond of iniquity. Then answered Simon, and said, Pray ye to the Lord for me, that none of these things which ye have spoken come upon me. And they, when they had testified and preached the word of the Lord, returned to Jerusalem, and preached the gospel in many villages of the Samaritans." (Acts 8:18-25)
Here was a man who claimed to be the great power of God, but he lost his audience to the Apostles. He dreamed up the scheme that if the authority was transferred to him to communicate the Holy Ghost, he would continue as before in charge of Samaria as their leader and source of the power of God to them. In short, he wanted to be the big deal and kingpin.
In Acts, chapter twenty-six, Paul is before Agrippa. "Whereupon as I went to Damascus with authority and commission from the chief priests, At midday, 0 king, I saw in the way a light from heaven, above the brightness of the sun, shining round about me and them which journeyed with me. And when we were all fallen to the earth, I heard a voice speaking unto me, and saying in the Hebrew tongue, Saul, Saul, why persecutest thou me? it is hard for thee to kick against the pricks. And I said, Who art thou, Lord? And he said, I am Jesus whom thou persecutest. But rise, and stand upon thy feet: for I have appeared unto thee for this purpose, to make thee a minister and a witness both of these things which thou hast seen, and of those things in the which I will appear unto thee; Delivering thee from the people, and from the Gentiles, unto whom now I send thee, To open their eyes, and to turn them from darkness to light, and from the power of Satan unto God, that they may receive forgiveness of sins, and inheritance among them which are sanctified by faith that is in me." (Acts 28:1218) Jesus sent him and delivered him from the people and the Gentiles. But Paul was to help the people get out of the kingdom of the devil of darkness, and get them to an inheritance in the Kingdom of Light. He was to get them on the road of faith.
I do not believe that the former life you may have lived will bar you from another better life in God. God has a program, and if you want a better life, you can have it. You have the right to
believe God. Everyone has the privilege of believing God. You are licensed and permitted to believe God. Regardless of how bad we may think we have been, there is a section in every person that can cut the knot or cord that binds. You can be a free man or woman, boy or girl. This is brought about when you hear the Word of God. If you want to go free, believe, and in the Name of Jesus, go free. Just walk out free tonight.
Too many claim that they are helpless, and that they cannot do anything. But, my Lord has given the ministers the authority to tell you the truth. Believe the truth, and it will set you free. You still may say it won't work. Well, there are people who accept authority in every branch of life, except as to their own soul. Every governmental right they have, they put their claims in. This may be pertaining to government checks, government papers, etc. When they are told that they have a right to claim Social Security payments, or the care of children according to the law, they put their claims in. There are legal rights to relief of various sorts which are claimed without doubt or question. Every right given by law is accepted and acted upon if desirable or needed. Yet, God said, "I give you a right to eternal life. Just take up My Word and I will cash it just as it is written, the same as a valid check at a bank. I will give you everything I have promised in My Word, and you can go free from whatever bondage holds you. Your own God-given blessings in the Kingdom of Light are guaranteed." Still some don't accept this authority.
Some say that they just leave such matters up to God. When He is ready, then they are willing to accept His promises. How man would love to lay the whole thing upon God, so that God would be to blame, if there be any blame. In this way, we could claim that we could not help ourselves. We may try to say that some have it and others do not have it, as if this was some inherent excuse for what we lack. God has said, however, that it was up to whosoever will! God did not put certain names down and leave other names off, so that He has His pets. If you are thirsty, you are invited to come to Jesus and drink. (John 7:37-39) You have a right to be free.
You might say, "But Bro. Reeves, you don't know what my passions are. I'm such a weak person." You mean to say, "I am a proud person." In other words, you think too much of yourself and not enough of God. We can use such arguments to cop out, but I am saying that you can go free if you really want to go free. There is no devil of hell that can prevent you from going free if you want to be free. You may go free right where you are, if you will simply believe what I am saying. Go before God, and say, "I believe you, Lord, and refuse to believe otherwise".
Individual ministerial authority is based upon what ministerial calling we have, when it comes to God backing our individual ministry. But every minister has the authority to declare the whole counsel of God pertaining to the essentials of salvation. We should challenge all who hear us, to believe God for any promise in scripture intended generally for all who will believe.
The above article, "Authority" is written by Kenneth V. Reeves. The article was excerpted from the seventh chapter of Reeves' book The Angels Demons and People Vol. 1.
The material is most likely copyrighted and should not be reprinted under any other name or author. However, this material may be freely used for personal study or research purposes.