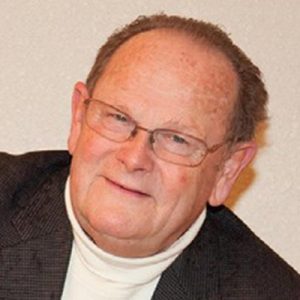 By David Reynolds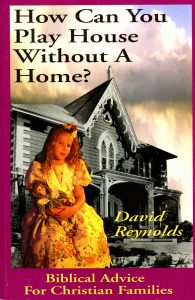 "And Ruth said, Intreat me not to leave thee, or to return from following after thee: for whither thou goest, I will go; and where thou lodgest, I will lodge: thy people shall be my people, and thy God my God: Where thou diest, will I die, and there will I be buried" (Ruth 1:16-17).
We do not walk this way alone. I remember one day I was working outside in the rain wearing rubber boots. Richie, my son was with me wearing hiking boots. Suddenly, I noticed that Richie was missing. I found him sitting on the floor in the front hall pulling off his hiking boots and putting on his rubber boots. His mother asked him, "Why?" He replied, "I want to be just like my Daddy!"
There are little feet who are watching and following us.
You children will go wherever you go.
Genesis chapter 13 tells us that Lot looked down on the well watered plains of Jordan. He chose to go down and his family went with him. He chose the material things over the spiritual.
We never go down alone—our families go with us.
How you live your children will live. But do not be surprised if what you as a parent do in moderation your children will do in excess.
III. Where you live—your children will live.
Lot lived near unto the sinful city among the people of the plain and it was not long until he and his family had moved into the city.
Sin is like the story of the Arab and the camel. The Arab allowed the camel to stick his nose in the tent to get warm—then to put his head in. Soon the camel was in the tent and the Arab was out.
Lot and his family moved into the city of Sodom; but it was not long before the city and it's system moved into the family.
Thy people will be your children's people.
In the book of Ruth it was not long before the boys had married the Moabitish girls. Lot's daughters soon married Sodomites.
A good question to ask is: Who do my children see as my people? Are God's people—your people?
I remember one of our saints saying, "I can take church or I can leave it." All of his children left it.
Thy God will be thy children's God.
Notice that Ruth accepted Naomi before she ac­cepted Naomi's God.
Paul said of Timothy: "When I call to remembrance the unfeignedfaith that is in thee, which dwelt first in thy grandmother Lois, and thy mother Eunice; and I am persuaded that in thee also" (I Timothy 1:5).
Where you die—they will die.
Elimelech died in Moab and so did his sons. Lot went down with all of his family but left some in that burning city and his wife as a monument beside the road.
VII. Where you are buried—they will be buried.
More importantly, where you spend Eternity—very likely, so will your children.
Conclusion:
Where do you want your children to go? Then that is where you must go.
How do you want your children to live? That is how you must live.
What friends do you want your children to have? That is the type of friends you must associate with.
What God do you want your children to worship? That is the God that you must worship with all of your heart, soul and might. Where do you want your children to spend eternity? That is where you must prepare to go in this life!
The above article, "Beg Me Not To Stop Following You" was written by David Reynolds. The article was excerpted from chapter 14 in Reynolds' book, How Can You Play House Without A Home?
The material is copyrighted and should not be reprinted under any other name or author. However, this material may be freely used for personal study or research purposes.