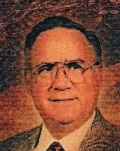 By Joe D. Sizemore, Sr.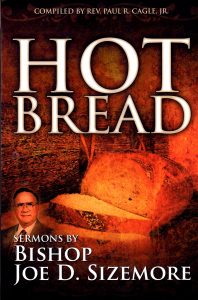 Text: John 9:1-7
And as Jesus passed by, he saw a man which was blind from his birth. And his disciples asked him, saying, Master, who did sin, this man, or his parents, that he was born blind? Jesus answered, Neither hath this man sinned, nor his parents: but that the works of God should be made manifest in him. I must work the works of him that sent me, while it is day: the night cometh, when no man can work. As long as I am in the world, I am the light of the world. When he had thus spoken, he spat on the ground, and made clay of the spittle, and he anointed the eyes of the blind man with the clay, And said unto him, Go, wash in the pool of Siloam (which is by interpretation, Sent.) He went his way therefore, and washed, and came seeing.
Having made clay of the spittle, the eves of the blind man were there then anointed, or He (Jesus) took up that clay and placed it on the blind man's eyes. It's a strange thing that Jesus did here. Number one, the subject on which He did it: a blind man, a young man who had sat blind for all the years of his life, however long that might have been. And the entire chapter is given over to the phenomenal events that took place in this young man's life. Because having the temple here, Jesus was ministering, and he had been talking about all the blessings of God. It is probable that after He was in the temple that He went to the Mount of Olives and that's when He encountered the blind man. This was a physical and literal blindness. Jesus saw him sitting in this place, and the question arose, "Who did sin? Was it his parents?" You see, the Jews always looked at handicaps and physical disabilities as a part of sinning or transmigration, which simply means that some physical weakness is passed down from one generation to the next.
I suppose I would be able to cope with about any kind of physical ailment, except blindness. That was a terrible problem that the man had, because since being blind from birth, he had never seen a sunrise or a sunset. He had never seen the many shades of blue across the waters or the whitecaps of the waves. He had never seen anything, and there he was in his blindness since birth.
But Jesus answered them, "Neither hath this man sinned nor his parents, but what is happening here is the course of divine providence because this situation is here so that the glory of God can be revealed, and we can understand better the mystery of providence." God would receive the glory. I don't fully understand that, but He did! So then Jesus took mud and anointed his eves. Now the question that comes to me is "Why not just heal the man with one touch? Why send him from where he was anointed all the way to the pool?"
Don't you know that Jesus has enough power to come to your rescue instantly? Don't you understand that Jesus knows what you need even before you ask Him? But many of us, including myself, are on our way from the anointing to the pool. I'm not blind physically. Some things I cannot understand, and some things I can't see, but God is on His way to my rescue. Now I don't understand when He mixed that mud with spit and put that on the blind man's eyes, just smeared it on there real good. Well it couldn't hurt none because he couldn't see anyway, but the blind man did have to go from an accustomed place to a place he was not accustomed to.
Now listen to what I am saying tonight. Some of you that are sitting here tonight cannot see, spiritually I'm talking about now, and you can't understand. You cannot comprehend in all of your thinking why the Lord would put you in a situation like you are in tonight. Why would He do that to me? And I've come here tonight to show and share with you a reason. Now I may not have it in my little finite mind, but I can find it in the Word of God and in the understanding of the Word of God. It's kind of like a mud pie. Did you ever play in the mud like that? Most of us did as children. We would mess it all up and smear it all over. And Jesus took that mud pie and stuck it right in the blind man's eyes. And He said, "Now go wash in the pool." In other words, leave this place you have been so accustomed to, to a place He was not familiar with. I have studied and researched and this pool of Siloam was not very close at hand. It was all the way across the southern part of Jerusalem. He had to go from the temple area all the way around almost a mile and a half, nearly two miles. The blind man had to travel that unaccustomed distance to receive his miracle.
Most of the time blind folk have a stick that they tap along with to find their way around, but most become accustomed to using that stick and tell the difference between the sidewalk and the grass. You can pretty well get around in an environment that you are accustomed to, but when you are going into an area that you have never been in before, it is going to take some extra help, and some different principles have to come into view here.
Why did he have to go all the way across town, so to speak, to wash in that particular pool? Jesus wanted the blind man to obey His command, "Go wash in the pool of Siloam." And the whole group that was around them listening was going to say, "Well there he goes. Where is he going?" Oh, friend, he went down blind, but he came back seeing! He's entering into a situation that he is not quite sure what to do or what the outcome might be, but he is coming back with the answer that he can and will know what to do.
How many here tonight would confess that you need some spiritual sight? Some inspiration? You need to understand? Well, you need to take a trip tonight from the anointing clay to the pool, and there receive some revelation that you need. We're tired of being in a blind spot! It is time to have our eyes washed. Amen! We are staying too long in an accustomed environment. We need to break out of our rut, so to speak, get out of this helpless, hopeless situation, and get on to the power and the move of God. I need some spiritual insight. I need to feel the Lord like never before. I need to wash the clay out of my eyes, and I will come forth seeing! Hallelujah!
Do you fully understand that you can get into that familiar place: come to church, clap your hands, sing a little song, going through the same old routine, but not getting anywhere because spiritually we are sitting there blind, not seeing anything. But it is time now to take the trip to the pool. You've had the anointing, but you didn't know what to do with it. Everyone who has received the Holy Ghost and fire has been anointed with God's honor and blessing. But some are not moving in the direction He has commanded you to move in. Aren't you just a little weary of having mud in your eyes? Isn't it about time to go and wash it off? I'm going to the pool, how about you? I'm going to have my eyes opened as to why all the trials and tests that come to the church like I have never been able to understand before. But I refuse to stay in this same old rut and environment. I'm getting out of this. I'm going to the pool, and I'm going to come back seeing and understanding. Because God said, "This man is not in this circumstance because of sin. He is in this that my glory may be revealed."
We don't go through our trial for no reason. God receives the glory from it. You say, "I don't understand how. I don't understand. I don't see." But that is our trouble. We can't see, but God does, and He will receive glory out of it all. Some are sitting here tonight wondering about tomorrow, perhaps a financial or physical problem that you can see no way out of. But you know you have the Holy Ghost, and you know that is your anointing, but you still don't see yet what you need to see. You need spiritual insight into the situation. You need to be able to determine and detect some things. You need to be able to discern. And you will remain blind to these if you remain in that accustomed place. Some folks just don't want to move. They are comfortable in that accustomed place. But the church is called upon to move out of an accustomed place into real perseverance prayer meetings, fasting — able to rise above the storms of life. But we don't because we are blind, but I'm going to the pool tonight. I'm going to receive my spiritual insight. I'm not just preaching this. I'm going to practice this. It's time for the gifts of the Spirit to operate, but you will never see them operate as long as you are staying in your accustomed place. You need to go wash tonight. You need to make your way to the pool, and come forth seeing.
There he sat, born blind. They asked, "Who sinned? His parents or him?" Never trying to help, turning a deaf ear to the cries for help, accustomed to their place, they were. But they needed to move. But Jesus came by, he stooped down, picked up some dirt, spit in His hand, and rolled that dirt around to make some mud and put it on the man's eyes, but the man was still blind. Why? That the glory of God may be revealed. So He told him to go wash in a pool called Siloam, which was fed by an outer pool outside the walls of Jerusalem that came in under the wall and fed both the pool of Bethesda and Siloam: the pool of Bethesda being in the northern part of the city and the pool of Siloam in the southern. But Jesus told him to go to the pool that is interpreted "sent" because the fountain head of this whole system is outside the walls of the city.
Friend, tonight the fountainhead is the Lord Jesus and from Him goes the streams of living water. From Him goes grace. You be sure you are going to the right place now. And you will see the Son of God in action. You will see Him coming right down in all His power . . . the Holy Ghost coming right down while the preacher is preaching. You may not be accustomed to it, but you better get used to it. We need to change some of our old habits. Reach up and feel the mud that's on your eyes. It's up there because you can't sit here and see what will come tomorrow; you don't see what's coming this week! The blind man couldn't see what or who was coming his way. He just had to get up and went his way to the pool of Siloam. It's not about the water in the pool, but it's all about obedience. If I can get there, the Lord will heal me. I call it "blind faith." He had to get up from his accustomed place and head for the pool called Siloam. Whatever I must do, I must find the place so that I may receive sight.
That's the way. You decide no matter who does it or who doesn't, I'm going to receive my sight. I'm going to praise the Lord. I'm going to the pool to wash. I'm washing the mud off. Let me wash off the clay and let God receive the glory. We've had the mud in our eyes long enough. We're headed to the pool now. It's not for me to understand why. It's up to me to do it; it's important to do what Jesus said in order to receive what Jesus has to give.
You know why you are going through a trial? So God can receive glory in your situation! Who did something wrong? No one, it's for God to receive the glory. If you never have a trial, you never have a victory. I sat down recently and nearly cried my eyes out. I said, "Lord, why this trial? There is no need in it, in my own human wisdom, simply no need for such to accuse and say hurting words and harsh things and unravel a whole story of gossip that didn't have a thing to do with nothing! It wasn't even the truth. Why me, Lord? Why us, Lord? Why all this foolishness?" And God came to me and said, "You have the anointing; that's not the question. The point is who will receive some glory? I'm letting a little touch of trial happen to you so you can move out of your accustomed place. You're going to have to come to Me in prayer. And I will get the glory out of it all in the end!"
To God be the glory. We don't wish any ill will on any individual. But if you don't let God receive the glory in your trial, you are in big trouble. Hey, God can take you through it all if you can stand the mud! Now I wonder, why didn't He use oil? He used mud and spit! Ugh! That couldn't have been pleasant! And I don't read anywhere where the young blind man tried to pick that mud off. He didn't do that. He left it on and obeyed the Lord. When the blind man knelt down and washed in the pool he got up crying, "I can see!" And he washed that old mud off. He came away seeing after he obeyed.
Our human reasoning will never figure out why that man had to be blind for all those years. You can sit here the rest of the evening, but you will never be able to understand it unless you can connect with this fact: The glory of the Lord is revealed! The glory is being revealed!
(This was followed by a message in tongues.)
The above article, "Between the Anointing and the Pool" was written by Joe D. Sizemore, Sr. The article was excerpted from Sizemore's book, Hot Bread.
The material is copyrighted and should not be reprinted under any other name or author. However, this material may be freely used for personal study or research purposes.