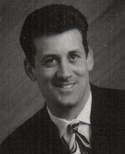 "Character will cause you to try and try again. The failure is not the person who tries and fails but rather the person who never tries. We should practice allowing these positive attributes to shine forth from our lives every day. As you make "practicing" these things a daily habit, character your life."
To View the Entire Article, Click Here
To Download the Article Directly to Your Computer, Click Here
To View the Outline, Click Here
To View the PowerPoint, Click Here
By Jonathan R. Perry
Weeks, months and years went by before the man finally achieved his goal of discovery. Now it was perfected and the perfect invention brought him great wealth, but joy did not accompany that wealth. Every time his invention was put to use, it brought great destruction to someone somewhere.
His invention was the bomb. His name was Mr. Nobel.
Trying to make the wrongs right, he donated all his riches to a trust. Each year men and women who strive for peace receive what we know as the "Nobel Peace Prize." Mr. Nobel wanted his name to be remembered for peace rather than destruction.
The wise man Solomon gave us a great truth when he told us, "a good name is better than great riches" (Proverbs 22:1). To be an individual with character is greater than all the riches in the world.
I look around and see a world motivated by money, greed, power, and position. The sports world, the singing stars, the movie actors and actresses always seeking for more and more, yet never finding happiness. It bothers me more to realize that these are the people our children and youth are following after.
"A GOOD NAME IS BETTER THAN GREAT RICHES" PROVERBS 22:1
We cannot allow ourselves to sit passively by while our children and youth model after men and women with little or no character. As parents, grandparents, aunts, uncles, teachers, and pastors, we need to set such an example of character that our children will choose to follow us.
This is precisely why we need the Word of God. The Bible is full of history, wisdom, wars, loves and even death. Character is the one attribute that can be found in each and every book of the Bible. I have no doubt that God was trying to get something through to us; showing us what matters.
OLD TESTAMENT:
Genesis – Noah lived right in a mixed world.
Exodus – Joshua and Caleb were courageous in believing God while others doubted.
Leviticus – The laws were written to simply build and reinforce character in the lives of Israel.
Numbers – Joshua does not overthrow Moses but rises to leadership in the timing of God.
Deuteronomy – The Ten Commandments are found here.
Joshua – Achan is destroyed for a lack of character.
Judges – Gideon fights a great battle with integrity in spite of it's size.
Ruth – Ruth chose to remain loyal to Naomi. I, II Samuel- Here we find David, a man after
God's own heart.
To View the Entire Article, Click Here
To Download the Article Directly to Your Computer, Click Here
To View the Outline, Click Here