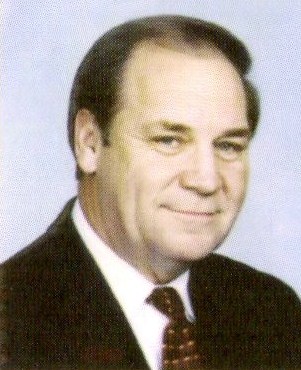 By James Holland, Sr.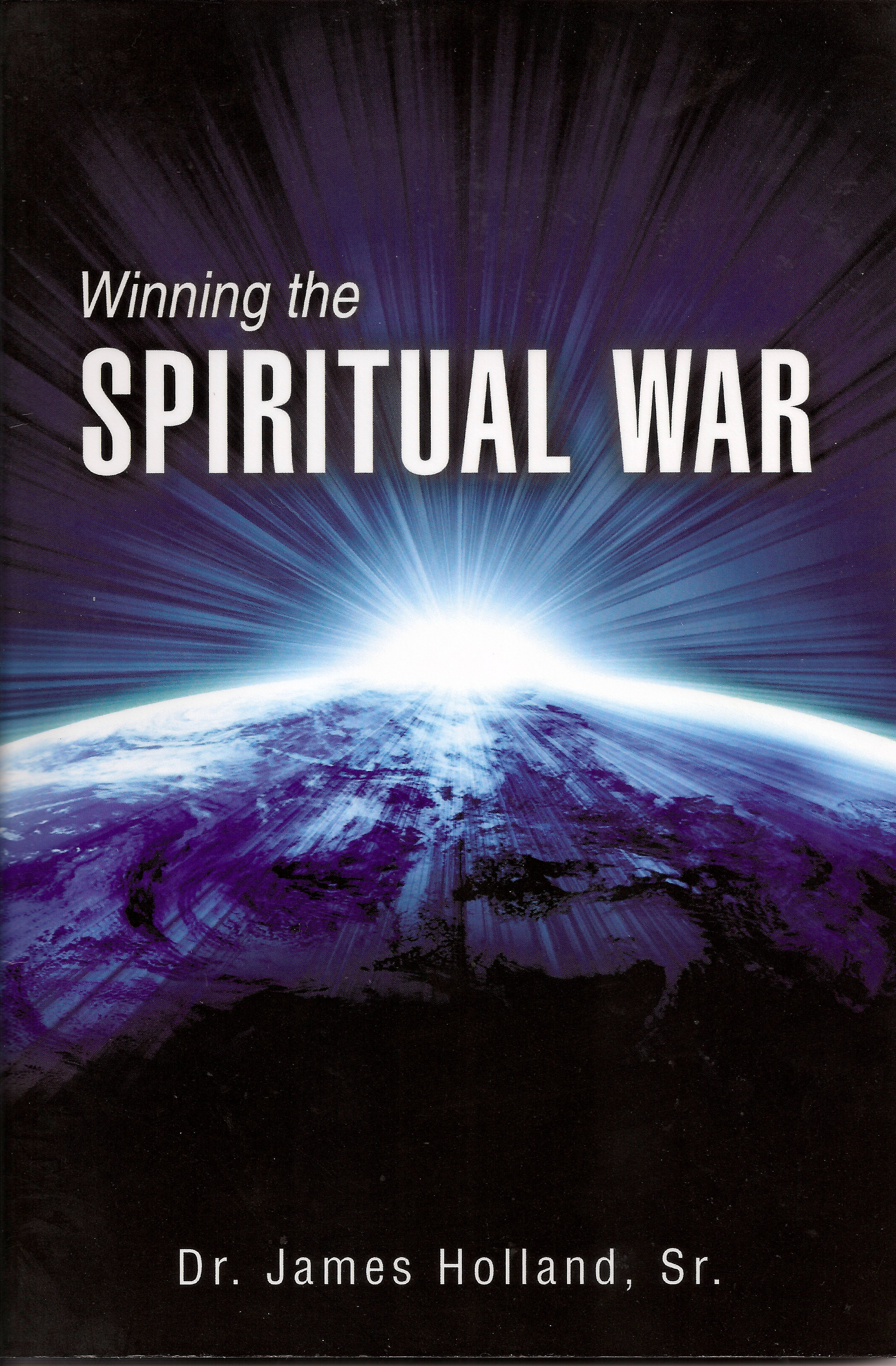 Every human on the planet must choose which side he or she is going to be representing as they walk through the minefield of notions, events, anger, dreams, disappointments, joy, and sadness at make up what we call life. Make no mistake about it; we are all on one side or the other. The spiritual battle lines have been drawn. If we are going to win is spiritual war, then the first order of business is to decide which side we are on; the side of light or the side of darkness. In the pages that are ahead, you will find spiritual laws that, when applied properly, will supersede the laws of nature and guarantee our victory in Christ.
When I was growing up, we had a lot of neighborhood softball games as well as basketball games.            Regardless of what the game was we played, the first order of business was to choose sides. No game can be engaged in until the teams have been chosen. Then to play the game properly you had to have a reasonable understanding of the rules of the game and know the objective of the game.
I still remember on some of those hot summer afternoons as we engaged in the softball game that some of the older kids had a tendency to make up rules as the game moved forward, especially if was in their favor, or else they would slightly bend the rules. Of course, as time went on and some of us younger guys became the older guys, we did the same thing. Any new kids in the neighborhood that would question our rule bending or rule making would be quickly reprimanded and informed that, "that's just the way we do it around here." We were the players, the rule makers, the umpires, and the determining factors of how the game would end. Unfortunately I was of the mindset that this was the way it was all over the world! That is until I became old enough to, shall we say, visit other neighborhoods and witness real games being played at neighborhood ball fields and, where I might also add, they had real umpires and real coaches.
Unfortunately, it seems that many Christians endeavor to live the Christian life this way as well, just making up rules as they go along. Of course, their response is normally the same as ours was when challenged, "it' just the way we do it here!" This is the cause of much defeat, confusion and immaturity in many Christians. My friend, this game we are in must be played by the rules of combat and then we will be victorious. Victory is not some elusive butterfly that we are constantly reaching for. Satan wants you to think that victory is just ahead or either just behind you. The scripture, however, is very clear on the subject of victory. It's not ahead or behind us, it's something we walk in and live in! Victory is our daily walk! It's our position in Christ!
So then, the question on the floor is, "Whose side are you on? If you have been born again, then you are on the Lord's side. However, there are rules of engagement that you must not only know, but put into practice. You must identify with these rules to be a winner. God doesn't honor emotions, good intentions, or good ideas. He honors the Word. His Word is the rule book. I might add we have no authority to change or bend the rules. If you are confused about whose side you are on, then you are a prime target for Satan.
If we are on God's side then we must stop living like we are on the devil's side. Don't allow Satan to intimidate you. Know the rules of the game. We have been given the battle plan and all the weapons we need to win this war!
Identity Crisis           
You must remember everyday that you walk onto this battlefield of planet earth, who you are. This is no time nor is this the place to forget whose side you are on and who you are in Christ.
We Are Children Of God!  
I Peter 1:23 declares that we are born of imperishable seed. That equates to the fact that royal blood is flowing through our spiritual veins. John writes in I John 3:1, "How great is the love the Father has lavished on us, that we should be called children of God!"
We Are Heirs Of God!         
Before we were born again, we were slaves to sin and Satan. Yet, Galatians 4:7 declares we are no longer slaves but sons of God and also heirs. Being an heir means we are going to inherit something of value. Paul reminds us of this inheritance in Romans 8:17. He says we are co-heirs with Christ, which means we have everything He has purchased and made available. EVERYTHING!! My friend, when we are on God's side then we are on the winning side. It is, however, imperative that we understand this. We must identify with the body of Christ.
We Are Seated With Christ!
Ephesians 2:6 says, "And God raised us up with Christ and seated us with Him in the heavenly realms in Christ Jesus." What does this really mean? To be seated with Christ is, first of all, a position of honor. Sin disgraced us, but salvation exalted us to a place of honor in God's kingdom! This also means that our position in Christ is one of being given the authority to live by and through the authority that is in the Name of Jesus Christ! It is impossible for us to win this spiritual conflict unless we understand and operate in our rightful authority and dominion over the works of our enemy.
Justified In The Sight of God!
What exactly does the word justification mean? Does it imply that I can do anything I want to do and God will come along and clean up my mess? That God will make excuses for my actions? The answer to these questions, of course, is NO. The word justification means to be made just or righteous. Romans 5: 1 says, "Therefore, since we have been justified through faith, we have peace with God through our Lord Jesus Christ." God has made us just. That is, our guilt has been replaced with forgiveness. Our shame has been excused and joy has come in its place. God has made us a part of His family through the new birth. This is something to shout about!
A New Creation
            2 Corinthians 5:17 says, "Therefore, if anyone is in Christ, he is a new creation, old things have passed away behold all things are made new!" To be on God's team means I do not have to live in the fear that somehow God will not give me complete victory in my life. As strange as this may sound, there are millions of believers who actually live under the deception that they can only be victorious in certain areas of their lives. Nothing could be further from God's truth. This kind of thinking is like a pregnant lady saying, "I am about half pregnant!" Of course, this is impossible, either the lady is pregnant or she's not. There is no such thing as a half pregnant woman!
My friend, from God's perception, there is no such thing as a half victorious Christian. God has in fact declared that we will win this war. So, if you are truly born again, you are not some patched up, wired together person. You have been given a new heart, a new mind, a new life and you are in a new family. GLORY!! As new creations, the guilt of our sin is gone, and God's express image is restored in us. We have become a new and an especially designed work of God. 2 Corinthians 3:18 declares, "We are being transformed into His likeness with ever increasing glory."
All We Need
2 Peter 1:3 says, "According as his divine power hath given unto us all things that pertain unto life and godliness, through the knowledge of him that hath called us to glory and virtue." Read this verse slowly so that it may soak into your mind and your spirit. He hath given us (past tense); it's not coming, we've already been given everything we need! His power in us continues to sustain us and keep us from falling. We must, however draw down from the heavenly throne these resources so that they may flow in our daily lives.
We Are Victorious!
Paul writes in Romans 8:37, "In all these things we are more than conquerors through him who loved us." What does "all things" mean? It means anything that life or Satan will ever bring against us. With God we can overcome it! Notice also the word "more", not just conquerors. That would be great but we are more than conquerors. We not only can win this war, but we can also enjoy our victory now.
Spirit Filled!
Part of this new birth is the infilling or the spirit of God into our lives. We see this pattern all through the New Testament. In Acts 1:8 Jesus declares "ye shall receive power after that the Holy Ghost has come upon you and ye shall be my witness." In Acts, chapter 2, we see this promise fulfilled and thus the New Testament church was birthed.
Being a believer is Christ living in us not merely around us. Paul used the phrase "In Christ" 44 times in his writing to the church. We must be in Christ. That's what the new birth is all about. Don't settle for just being around Christ. Don't settle for just going to church. You can know about Christ and yet not be in Him! You can go to church and yet not be in the church. "In Christ" is what we must be for the power and weapons of the heavenly kingdom to be released and made available unto us. Many Christians are defeated by Satan simply because they forget who they are in Christ and also because they forget whose side they are really on! Shout it every day that you get up "I am a child of God!" I am on the Lord's side!" More scriptures on being spirit filled:
Acts 19:6
Acts 8:6-8; 12-20
Isaiah 28:11-12
Acts 10:44-46
Mark 16:17
Acts 11:15
Acts 2:1-4
I Cor. 14:18
Acts 2:33
I Cor. 14:21-22
John 3:1-8
Acts 1:48
Romans 8:23-27
Romans 14:17
Titus 3:5
I John 3:24
Prayer:
God remind me of who I am in Christ. Help me to remember daily that I am forgiven, I am born again, and I am spirit filled. That I can and will walk in victory today. That no weapon formed against me shall prosper. That you are with me and that I will win this war for my soul. In Jesus Name. Amen.
This article "Choosing Sides" was excerpted from: Winning the Spiritual War by Dr. James Holland, Sr. Copyright 2009. It may be used for study & research purposes only.