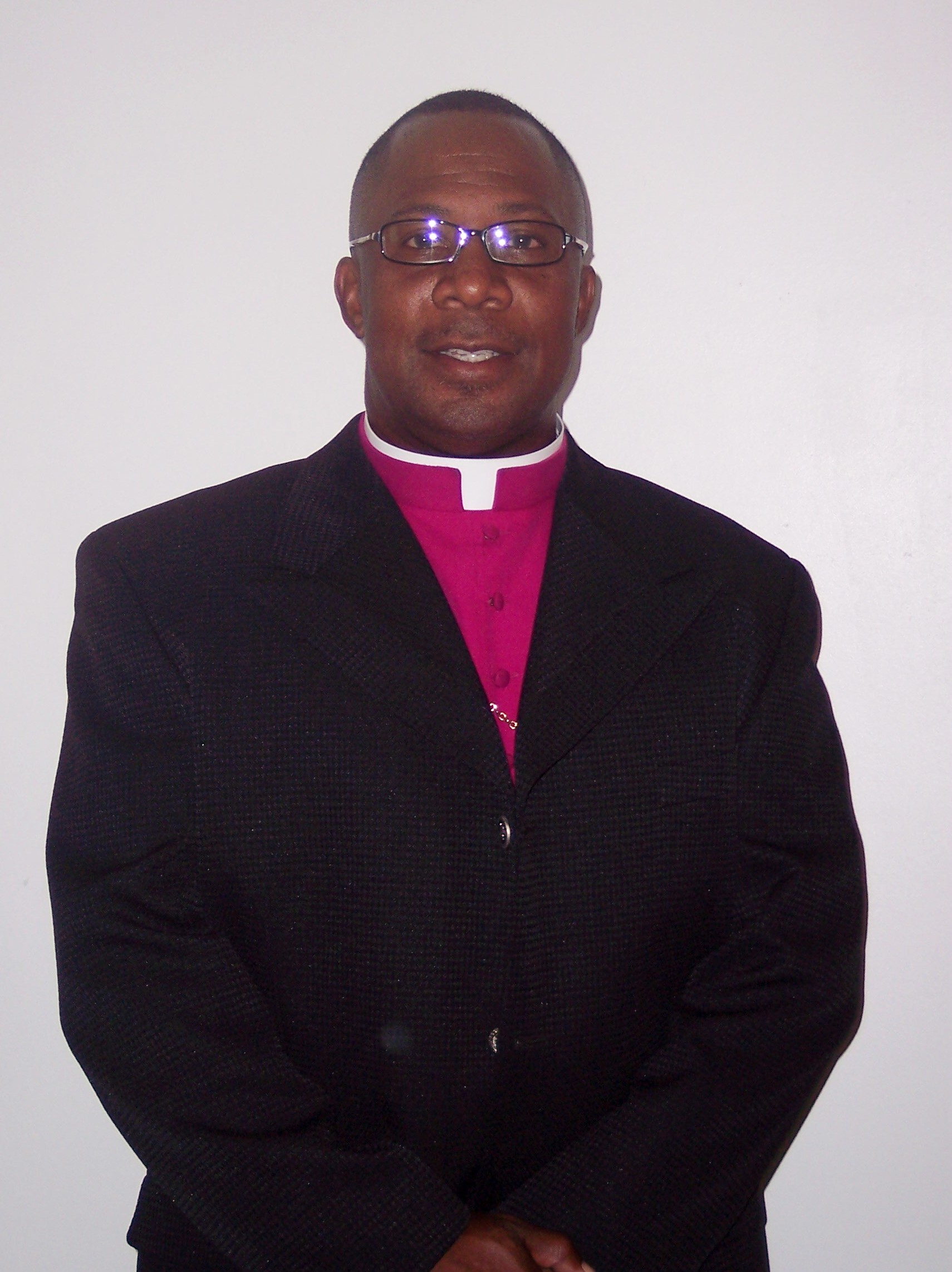 By Clifton Jones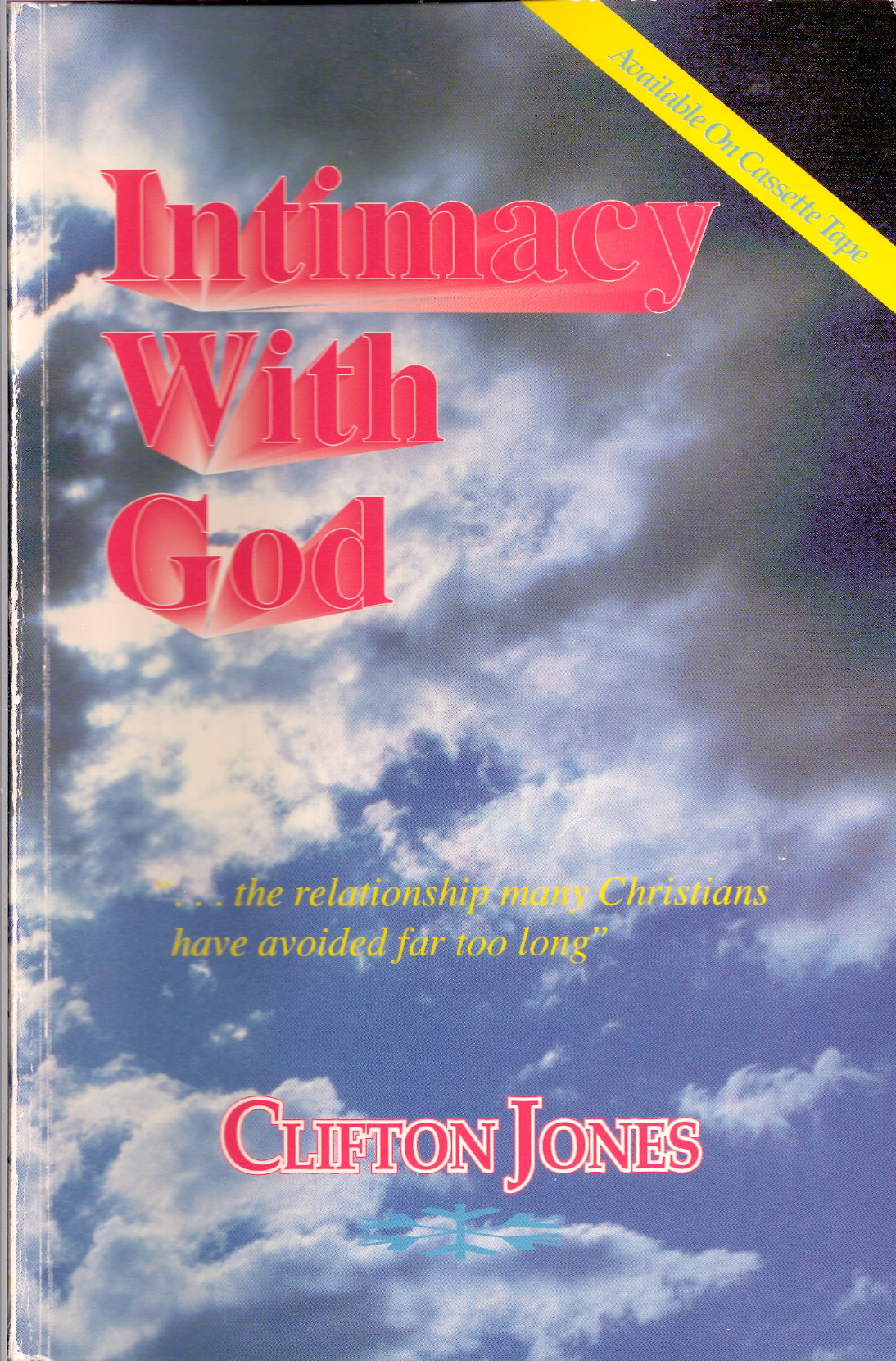 Prayer Is Communion
Communion is the purest form of prayer that is open to man. Just think, here we are on earth; God wants to talk to us. Here we are helpless creatures, but God wants to have fellowship with us. Have you ever thought about how our chest sticks out, when we get a chance to rub shoulders with the big shots? Man we get a little chesty. If we arrive home and find a message that we had received a call from a lawyer or a doctor or maybe the judge called, we would probably want to testify in our next church service; "I want to thank and praise the Lord, I don't know what people see in me, but I got a call from the judge, he invited me over for dinner.
Then after we hung up, a lawyer called. He wanted me to come to dinner and the doctor also made his request. Brother we would get chesty over that. But here the God of Glory who made the lawyer, judge and all the rest, saying to each of us, "Let's talk." Verbal communication is a form of companionship with God. This fulfills the purpose of His creation. He didn't create this vast universe just to make a statement of what He is capable of doing. He wants to communicate with His creatures. That alone is ultimately satisfying to His heart. God gets happy when His people will take time to talk with Him.
Alright, we mention that crying is a form of prayer. But I don't believe that really turns God on like when we want to have dialogue with Him. There is nothing that God likes better than us talking things over with Him. The things that we see about ourselves and our walk with Him that are not pleasing, we tell Him, "That's not the way I want to be, Lord." Oh, that makes Him happy. That's not screaming and crying, but that's communicating.
"When we talk to the Lord, that's saying to Him: "Lord, there is something about your presence that I really respect, I praise, I appreciate, I delight in; Lord I delight in your presence. Oh, I delight in it!" I don't believe that we ought to use our precious time that is set aside at the House of God for prayer to fellowship with one another. Don't get me wrong, I'm not against fellowship; I am for it. But when it's time to pray or to have Church, we must put human fellowship on hold. I don't see why we should take, the time designated to the Lord and ask where someone has been; when have they been fishing; or when the last time they heard from Sally Greer. Do you know what I mean?
That period between Sunday School and Morning Worship, we someone that they can't love, respect and look up too. Finally someone else will come along that lights our fire or sparks us to a greater degree than the one we are connected with. The next thing we know we are saying something flattering or complimentary, "Oh look at you", and they are going to respond, something favorably. Then there is going to be dialogue. And before long there will be back logged, and the next thing you know there will be deadlogue!
Some individuals treat their mates like society once treated the mentally ill when I was a boy. They would put them in the back room when company came. They did not want others to see their people that were mentally off. Most of us had someone in the house that was off. Even if it was us! There is no need in hiding. Do you know what makes a good marriage? When we have someone we respect, someone we can appreciate, someone we are not ashamed of. Don't hide the fact that you are married, calling your partner an "it." Bring them on out so we can see them.
As sure as I am, as the sun rises in the east and sets in the west, if we have someone that we can not respect and communicate with, someone is going to come along and play the right note to the song we have been rehearsing. A man's ego loves to be fed. And most normal women love attention. And when a man's eye penetrates the very seat of her affections, they start off just as innocent as snowdrift and end up just as guilty as dirt. When we feel that we don't have anything to talk to the Lord about, we should spend at least fifteen or twenty minutes thanking Him for not cutting us off and putting up with our foolishness in our despondent state we should spend at least fifteen minutes. That is unless we have always dotted our "I" and crossed our "I" You see if we have been that much on target it would make us as perfect as He is.
If at anytime we have miss dotting our "i" and fail to cross our "t", we could at least spend time thanking the Lord for putting up with our foolishness. We know how it vexes us when someone does something to us, or against us. If someone tells a lie on us, it makes us very angry. Then when that person comes into our presence, acting as though nothing has happened, it angers us even more. What about us when we come in the Lord's presence, acting like everything is alright. That is why we need to bless Him like never before. Am I making any sense? Was it Israel and Nehemiah who came before the Lord confessing their sins, and the sins of the people? Nehemiah said, "You haven't dealt with us like we deserve. You haven't dealt with us by the way we are acting. If you had you would have cut us off."
I think we can use the same format. "God, I thank you for not dealing with me like I've dealt with you. I wouldn't be able to come in your presence, but you are full of mercy and long-suffering, and kindness. Lord I bless you!" In verse 49, it reads; "For he that is mighty hath done to me great things; and holy is his name." The language used here points out how God is faithfully keeping His promises. The scripture will give us a vocabulary. The promises we dealt with in our prior lessons and in this one is to let us know that God backs His Word. When we need these Scriptures, we shouldn't just see Daniel, Isaiah, and Moses in the Bible. We should by faith stand beside Moses, for we are serving a God that has no respect of persons. Say to Moses, "Won't you move over and let me stand beside you."
I agree with James, when he said, "Many things we have not because we ask not." I'm not God, but I sure believe that the Lord gets weary of His children only coming when they want something. I believe in His heart He's saying, "I'm here when you don't need anything, why don't we build a better relationship. I would like for you to come just because you love me. I would like for you to come because my presence makes you complete. I would like for you to come when you are not begging. We can just enjoy each other.
Come when we can just have fellowship, come when you can just bless me, and say good things about me! Come when you can eulogize Me. Come when you can just lift Me up, I declare you will leave feeling much better. "Let's look at what Moses did after God did what He did in Exodus 15. I believe it thrills the Lord to see a grateful heart come into His presence. A grateful heart!" There are two kinds of hearts that the Lord loves: a grateful heart and broken heart. A broken heart says if you don't help me God, I am doomed. I mean I'm out of it. Not only have I struck out, I've burn my bat. If you don't help me, I'll never hit another ball.
Exodus 15:12, 6, 7 "Then sang Moses and the children of WW1 this song unto the Lord, and spake, saying, I will sing unto the Lord, for he hath triumphed gloriously: the horse and rider hath he thrown into the sea. The Lord is my strength and song, and has become my salvation: he is God, and I will prepare him an habitation; my father's God, and I will exalt him. Thy right hand, 0 Lord, is become glorious in power: thy right hand, 0 lord, hath dashed in pieces the enemy. And in greatness of thine excellence thou hast overthrown them that rose up against thee: thou sentest forth thy wrath, which consumed them as stubble."
This happened because of what had happened. That's what you call sending God some praise for blessings received. Some Yadah. The Lord has triumph and there's nothing for US to do but hold a public celebration. Let's eulogize Him. We wouldn't want anyone to think we had good luck. The Lord has done great things so let's take time and eulogize Him. Lord, thank You for this treasure I've found. "He has given us all things that pertain unto life and godliness." I hardly ever pray without thanking God for giving me divine life. I have more than just religion. Before I heard of salvation, I had plenty of religion. Moses sang, "The Lord has triumph gloriously.
"The horses and riders God has thrown into the sea. God did it! I exhort anyone who is being attacked by demon powers to pull verse 6 up and tell about his right hand and his great power. I admonish you to get intimate and say that same right hand and power is inside of me. And, I hear Your Word talking to me Lord. You said, "You have given me authority to tread on serpents and Scorpions and all the power of the enemy. I thank you right now, that this afflicting demon that's trying to overtake me, I come against them in the name of Jesus. I command them to go! As we learn the Lord, we will also learn a few things about the Devil.
I found out these last and evil days that the Devil isn't trying to drive everyone from the church, nearly as much as he is trying to keep us so burden that we can't concentrate on our relationship with Jesus. He doesn't mind us staying because he feels we are going to mess up big time anyway. He wants us to stay so the church can be blamed for our failures. He would like for each of us to mis-represent the Lord so those who are on the side line can say, "Oh, I knew it, they are not right" We need to get a relationship with Jesus, not just come to church. I walk in church sometimes and feel like covering my eyes. Individuals sitting in church talking, in the presence of others who are praying. That is so impolite.
We have more respect for people than we do for Jesus Christ." If two people were talking, we would politely say "Excuse me please" before we would start up a conversation. Since we know to do that when humans are talking to each other, should not we show even greater respect for those who are talking to the Lord? No way I could be running my mouth while somebody is trying to talk to the Lord. I don't mind seeing people fellowshipping with one another, but we can do it much better, after we fellowship with the Lord. The only we can inspire someone, we must be inspired. Don't try to cheer someone else up and you feel like you been stepped on or sat on by an elephant. We will find it almost impossible to inspire others! If we feel like an elephant is riding our backs. And until we can get poorly focus, we don't need to testify. We need to hold our peace. In that frame of mind by the time we finish, others will feel like something is sitting on them also.
This article "Communion Of The Highest Order" is from "Intimacy With God" by Clifton Jones and may be used for study and research purposes only.