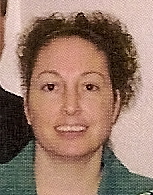 By Denene Pelkey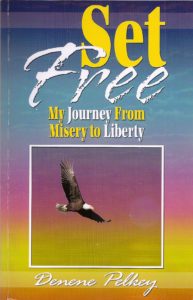 Ye are complete in him, which is the head of all principality and power" (Colossians 2:10).
The Root of Unforgiveness Has Many Branches
Past hurts or pains can produce fear. Worry sets in: what if the same thing happens again? Some people develop a hard shell so they won't be hurt again, while others remain soft, open and vulnerable. The "hardness" becomes a thick callus of unforgiveness, which has many branches: fear, bitterness, hatred, jealousy, anger, strife and resentment. The longer one refuses to forgive, the bigger and harder the callus becomes. The gnarled roots eventually encircle the soul like prison bars. Rebellion sets in.
Although people who are converted are released from past sins, these deeply embedded roots do not disappear. However, as they allow the Holy Spirit to work in their minds and hearts, the roots are drawn to the surface so they can be dealt with. Dealing with the root of these issues is the only thing that brings release and freedom. On the other hand, many believers continue to face the same situations over and over again because they have not allowed the Holy Spirit to root out these issues from their hearts and minds.
I harbored a root of resentment toward people for many years. I remember when my seventh grade teacher told me that I needed to get the chip off my shoulder. Although the roots were inside of me, she could see their manifestations in my attitude and words.
My tough attitude was a defense against anything harming me again. I made sure that no one would mess with me; I acted as if I had it all together, while all along my heart was full of hurt and sorrow. Instead of taking my teacher's advice, I carried that chip around for many years. I didn't know that I didn't have to bear the hurt alone.
"For if ye forgive men their trespasses, your heavenly Father will also forgive you: but if ye forgive not men their trespasses, neither will your Father forgive your trespasses" (Matthew 6:14-15).
If I weren't willing to allow the Spirit to come into my heart and change the inside, I would never experience true holiness and liberty. I didn't know that the root of unforgiveness would continue to bind itself around my heart, mind, and spirit like a parasitic vine that feeds off a plant and eventually chokes it to death. I wanted to be free from it, but my carnal nature was, in a perverse way, enjoying the misery.
The carnal nature doesn't want to forgive. It doesn't want to change. It wants to punish the ones who did wrong. The flesh wants to do the opposite of what the Spirit wants. But the Holy Spirit didn't want me to end up choked by my own unforgiveness. He kept gnawing away at the root until I finally became aware that there was help and hope. Somehow, I was drawn to the Bible, and as I read, I found verses of Scripture about forgiveness. A tiny light of truth began to shine through my prison bars. I began to understand that I didn't need to live this way.
I began to imagine what it would be like to be free of the entangling branches, free to laugh and love again. This vision awakened a desire to be free. But there was a problem: I still couldn't forgive. I admitted to the Lord that I couldn't forgive. He understood and showed me that His Spirit could forgive the wrongdoers through me if I would allow Him to.
The carnal mind isn't interested in doing anything righteous or pure. That's why it has to be transformed, a supernatural experience that occurs when the Spirit of God enters a life and begins the process of sanctification.
This begins to lop off the branches and hack at the roots of un-forgiveness.
"And he said unto me, My grace is sufficient k thee: for my strength is made perfect in weakness. Most gladly therefore will I rather glory in my infirmities, that the power of Christ may rest upon me" (II Corinthians 12:9).
Our puny strength couldn't begin to burst through the prison bars, but Jesus has all power. And He wants to supply us with all the strength we need. When we are weak we can call upon the strength of the Lord to help us and change us.
One day, after a discussion about forgiveness, Peter asked Jesus: "Lord, how many times shall I forgive my brother when he sins against me? Up to seven times?"
Jesus answered, "I tell you, not seven times, but seventy-seven times" (Matthew 18:21-22, NIV).
To illustrate the consequences of unforgiveness, we'll retell the story Jesus told about a king and two of his servants, only our "king" character will be a philanthropist named Granville Biggins and the two servants will be Rita and Shelley. Rita owned a bookstore that had been destroyed by a mammoth storm. Insurance would not cover all the cost of rebuilding, and she still wouldn't have the money to replenish her stock. Granville heard about her plight and loaned her enough money to rebuild, decorate and furnish the new building, and buy all the books and supplies she needed. Rita was ecstatic! Her dream had not been destroyed. She could start over.
One day when the skeleton of the building was up, she was standing in the doorway consulting with the contractor when her old friend Shelley approached. Shelley asked,
"Can I talk to you a minute?" "Sure," said Rita. "What is it?" Shelley looked down in shame and said, "It's kind of private."
Rita sighed and walked a few steps away with her friend. "Now what is it?"
"I need to borrow some money." Rita knew that Shelley was a single mom who was working two jobs to support her young daughter and herself. "How much?" asked Rita suspiciously. "I just need $20 to get some groceries. We ran out and payday is still a week away."
Rita sighed again, dug a twenty out of her purse and handed it ungraciously to Shelley who said thanks and slunk away. "Don't forget to pay it back," called Rita. It reminded her that Granville wanted her to pay back in five years the money he had so generously loaned without interest. She was depending on record profits from the innovations she was planning for the bookstore.
A year later when the bookstore was completed, stocked, and business was booming, Rita glanced out the display window and saw Shelley getting out of her beat-up car. She immediately envisioned the $20 passing from her hand to Shelley's. Rita reminded herself she needed every penny in order to pay her own debt. It wasn't fair that that shyster had never paid her back! And now Shelley was about to spend money on nonessentials when she had debts to pay.
Shelley entered the store with her daughter, and they went to the children's alcove. After enjoying the displays and browsing the shelves, they chose a small coloring book from a sale table and brought it to the cash register. "It's good to see you again, Rita."
Rita sullenly rang up the purchase, snapped the register closed, stuffed the coloring book into a bag, and thrust it at Shelley. Shelley's eyes looked like a startled doe's. She quickly took her daughter's hand and exited the store.
She was about to climb into her car when she heard, "We have unfinished business." She looked up to see Rita glaring at her from the sidewalk. "We do?" She reached for the bag on the car seat.
"Don't tell me you don't remember what happened when we last saw each other. You borrowed $20 from me and never paid it back!"
"Oh, I've been meaning to get that back to you, but there never seems to be any extra. Please, I still intend to pay you back."
"What business do you have in my store, buying a coloring book when you have more important places to put your money?"
"It was my daughter's birthday …" Shelley began.
Rita turned in disgust and went back into the store. From that day on, whenever she saw a friend of Shelley's she retold her bitter story of the unpaid twenty. She didn't realize that her hearers, instead of thinking poorly of Shelley, were beginning to avoid her, Rita. Her vitriol left a bad taste.
It wasn't long before someone spilled the beans to Granville Biggins. A business associate of Rita's was having lunch with Granville one day, and, knowing of the debt Rita owed him, told the ironic story of Rita's defamation of her supposed friend Shelley. His ire aroused, Granville did something about the situation that very day. He called on Rita as she was closing her store and demanded that the loan be paid in full within thirty days.
"But, but … our agreement was that I had five years to pay back the loan."
"Yes, that was the original agreement. But if you had read the fine print you would have seen that it is within my right to call in the loan whenever I deem it necessary."
"But I don't have the money right now. The store has been open only two years. Profits are rising, but I haven't yet made enough money to satisfy the loan." Granville's mouth set in a straight line. "Please," Rita ventured. Granville could tell her humble attitude was faked.
"I was even considering forgiving you of the debt until I heard the story of your dealings with a friend of one of our mutual business associates. Her name is Shelley."
Rita's mouth dropped open. "What does she have to do with the money you loaned me?"
"After all my kindness to you, you turned around and refused to forget the small debt Shelley owed you. You even tried to destroy her reputation with all of her friends. No, I can't in good conscience forgive your debt. If you don't pay me in thirty days, you'll have to suffer the consequences."
During the next few weeks Rita tried frantically to scrounge money from every nook and cranny. She raised prices and pared down her budget. She cashed in her life insurance policy. She tried to borrow money from all her friends. But it was no use. She couldn't pay back the loan.
Rita ended up losing the business, her home, her car, and all of her other assets.
Jesus concluded His version of the story by saying, "This is how my heavenly Father will treat each of you unless you forgive your brother from your heart" (Matthew 18:35, NIV).
Refusing to forgive will cause you to lose everything, whereas forgiving someone who has wronged you looses you from the debtors' prison of bitterness and makes available to you all of God's strength and power you need to transform your life!
It happened to me. When I finally yielded to His will, He helped me to forgive. The sword of God's Word began to cut the branches of bitterness and resentment from my heart and to clear out the ugly roots. I will be honest and say that it was not easy to open the door to people that hurt me. But the Holy Ghost led me and helped me through it.
Through the years, as He brought to my attention other things I needed to deal with, it brought me more pain, but I know now that it helped mold me and it taught me to rely on my Savior more than ever. The hurt and pain were building blocks for my life. Through my dependency on the Lord I found a release, and that experience and knowledge later enabled me to help others in similar situations.
Learning to forgive brought not only spiritual healing but emotional and physical healing as well. I had allowed the hurts and pain of my childhood to follow me into my adult life. I had trust issues because I didn't want to fool vulnerable to any more hurt from anyone. I never let down my guard. Of course this hindered my relationship with inn Lord and complicated the relationship between my husband and me. I wanted to feel self-sufficient and thought I didn't need any man telling me what to do.
The chip on my shoulder was a branch of fear. I thought my hard attitude made me look tough, but all I really ever wanted was to be loved and cared for. Fear of being hurt brought me torment; it kept me from getting what I really needed. "There is no fear in love; but perfect love casteth out fear: because fear hath torment. He that feareth is not made perfect in love" (I John 4:18).
Fear will come; it's what we do with it when it arrives that matters! How will it affect us if we cast it away? Allowing it to stay and fester will destroy us. There has to be an alarm that goes off within us that lets us know we cannot abide in fear. The only fear we need to have is the fear (reverence) of the Lord. The Bible says that fear is a spirit. A spirit can be cast out, but fleshly carnality cannot be cast out. Discernment is needed when it comes to this spirit.
"For God hath not given us the spirit of fear; but of power, [miraculous power, ability, and strength] and of love, and of a sound mind" (II Timothy 1:7).
Giving in to fear—feeling weak or not good enough to overcome it—causes it to stay and grow. Torment comes when we constantly think about fear and the things that cause it. Fear produces worry. Some people drink or do drugs (illegal or prescription) to suppress the worry and numb the fear. It's a way to hide from the torment they feel. The problem is that this "fix" doesn't last, and that's how addiction happens.
The miraculous power to dispel fear and to bring love and soundness to the mind comes only from Jesus. Having a disciplined, self-controlled mind takes time in the Spirit. Pressing through to the holy place where holiness and purity dwell will refresh and renew the mind. We have to work at it to keep our mind stayed on Him everyday.
To defile or pollute means to make unclean or impure. A factory can pollute the air by pouring smoke into the air. As the smoke rushes out of the pipe, it spreads into the air and lingers. Exhaust fumes from thousands of cars can pollute the air and make it unhealthy to breathe. Fear pollutes the mind and heart. Without any fresh winds of the Spirit to blow it away, it lingers and filters throughout the mind and heart until it becomes visible through the actions. The body gets sick and unable to work at full capacity. High blood pressure can be a result of anger and holding things in for years. The source of this pollution is unforgiveness, which breeds anger. Anger makes the heart beat faster and work harder, and that can develop into physical problems. "Cease from anger and forsake wrath; fret not yourself; it tends only to evil-doing" (Psalm 37:8, AMP). Dealing with the root of the problem eliminates the effect it will have on the body.
You must want to be set free from fear and willing to obey the Word of God. There is power in the Scriptures, and Jesus imparts a portion of that power to His children so they can overcome. The world is full of unhappy, broken-hearted people. The church should not be like the world. We have been given sixty-six books full of promises—healing, deliverance, peace, and joy through the Holy Ghost. We cater too much to the flesh! Start your healing today by tending to and feeding the inner spiritual man. You'll begin the transformation process in your soul, which will live forever!
I pray that you'll consider these words, allow the Spirit to search through your inner man to find what needs cleaning, and to seek the presence of the Lord so you might live and be satisfied. "The meek shall eat and be satisfied: they shall praise the LORD that seek him: your heart shall live forever" (Psalm 22:26).
When I was healed of migraines, I was also healed emotionally and was able to let down my guard with my husband and submit to his leadership. The hardness softened and was transformed into holiness. I began to fear the Lord like never before. Instead of inappropriate fear, a new, reverent fear caused me to want to please Jesus more than ever before. I didn't want my behavior to be an offense to the Lord.
This process changed my life forever. A total transformation began from the inside out.
Revelation of Scripture now excited me and stirred mu up inside. I became aware of my actions, and through the help of the Holy Ghost I was able to submit to the Word of God and to my husband. "Therefore if any man be in Christ, he is a new creature: old things are passed away; behold, all things are become new" (II Corinthians 5:17). I felt reborn!
The reason we are called born-again believers is that the old life we were used to was washed away when we were baptized. The name of Jesus has to be applied because it is His blood that was shed for our sins. If you're born again, you have a new life. You have washed away the old roots and branches and can now allow the Spirit to plant new, holy roots that develop maturity and godly thoughts.
"The fear of the LORD is the beginning of wisdom: and the knowledge of the holy is understanding" (Proverbs 9:10).
I began to understand that my hardness and lousy attitude was an offense to the Lord and that these sinful things separated me from Him. This understanding brought me excitement and joy as the Word created in me a right spirit.
My newfound fear (reverence) for the Lord and holiness reactivated my conscience, and I became aware of other sins in my life. As each wrong attitude, emotion, and mind-set was revealed to me, God enabled me to pluck it out by the roots.
Now I'm thankful when I'm convicted about things that are not right in me. I understand that I can cry out to my heavenly Father to search me and purge me. Far too many saints who have been hurt have allowed bitter seeds to lodge in their heart, which has crowded out the good seed of the Word and dried up their spirit. However, we can't afford to think with a carnal mind, languish with a dried-up spirit, and feel with a hard, deadened heart. We must fight to keep our mind attuned to God and His precepts, our spirit clean, and our heart open and malleable. If we keep our eyes on Jesus, we'll be able to cope and deal with life in a way that pleases God.
The Word of God has all the answers to life's problems, but you must take the time to look into it and get what you need. "You are complete in Him, who is the head of all principality and power" (Colossians 2:10, NKJV).
When you are "completed" in Him, you are wholly supplied with everything you need to participate fully in all the rich gifts of God. You are received into full communion with Him and His church. As you keep searching the Word, He will keep searching you and transforming you until His work is finally "completed."
The above article, "Complete in Him," is written by Denene Pelkey. The article was excerpted from the eleventh chapter of Pelkey's book Set Free: My Journey From Misery to Liberty.
The material is most likely copyrighted and should not be reprinted under any other name or author. However, this material may be freely used for personal study or research purposes.