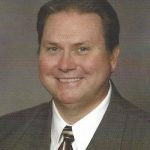 by John Singleton
The sleepless nights began shortly after I decided my family and I would visit the Dominican Republic. It wasn't the fact that we were going that bothered me. It was because my wife thought we should take everything our missionary friends would want for a traditional Thanksgiving Day meal.
The turkey was the problem. Meat is not allowed to be taken into the Dominican Republic, even if it's a deep-frozen turkey that passed the U.S. government's standards. I didn't want to break the law, even though I knew the turkey would be more sanitary than the meat most Dominicans could purchase there. I knew from the missionaries that most meat was sold raw in an open-air market. I could imagine its condition after a few hours.
For the Dominican government to declare it illegal for me to take what we Americans consider a must for Thanksgiving seemed preposterous. That was my dilemma: disobey the senseless rule, smuggle the turkey and risk getting caught, or disappoint our friends and my family by spending
Thanksgiving Day without a traditional meal.
I wrestled with a decision for several days and nights. I had no idea what the penalty would be for attempting to bring an illegal item into the Dominican Republic. Would I be jailed? Fined? Both? Would my luggage and other possessions be confiscated? I chose only the latter to tell my children when they asked what might happen if I were caught, but I really didn't know.
Finally, after weeks of agonizing over what to do, I decided it was ridiculous to worry about it. "Lord," I prayed, "You know how important it is to the missionaries that they have the Thanksgiving meal to which they are accustomed, and that includes a turkey. And you also know that as missionaries, they have sacrificed a lot to labor first in Haiti, and now in the Dominican Republic. I'm going to take them a turkey. If You want them to have it, You'll make a way. If You don't, then so be it. I don't like breaking the law, but I'm doing this for Your servants. I leave it in Your capable hands. In Jesus' name, Amen."
From then on, I didn't worry about it. I slept fine. We were excited about the approaching trip and set about securing items that would be needed for our Thanksgiving meal. Our automobile was packed with more than I thought could possibly fit. We loaded many items loose, choosing to purchase some luggage in Miami before our flight. That way, more items could be squeezed into the car. Our plans were to spend two nights in Miami before our flight to the Dominican. Time would be sufficient to rearrange the entire luggage and distribute the non-perishable food items throughout the various travel bags and luggage.
The missionary had explained that a large amount of food, even though permissible, might not be allowed if the customs authorities thought you might try selling it rather than consuming it. When it came time to purchase the turkey, my wife and I went into a large supermarket and asked for the meat department manager. We explained what we needed and why. In a Spanish accent, he told us, "I have been to the Dominican Republic. They will not allow you to enter with the turkey, but you can try." He then chose a turkey from the bottom of the freezer, a good looking 19 pounder.
We wrapped the turkey in towels and placed it in a suitcase. Then it was off to the airport for a fairly uneventful flight to Santo Domingo, Dominican Republic.
"Ahh," I thought. "I'm so glad I gave the turkey problem to the Lord. I haven't even worried about it since then." And I remained inwardly calm and peaceful—until we landed at the Santo Domingo airport. When I looked out the plane window and saw uniformed men with machine guns, I confess my peace and calm suddenly took flight. I had never heard of anyone being shot for turkey smuggling, but I didn't want to be the first! I hurriedly prayed and turned it once again to God. The missionary was to meet us at the airport, but no one was allowed inside the building to greet arriving passengers. Anyone meeting friends or relatives had to wait outside. That meant we were on our own with customs officials. After a nervous ten minutes with agents checking birth certificates (passports were not required at this time), we proceeded to retrieve our luggage.
My son and I placed our assortment of baggage onto the customs conveyor. Friends had told us to expect customs to ask for two or three suitcases only. That would explain my surprise and rising worry when we were motioned to open all ten pieces of luggage. The first four suitcases got casual inspections. The fifth piece displayed an unusual shape wrapped in towels. When a customs lady ran her palm over the shape and felt the cold, there was no need to continue. She knew what was wrapped inside. Speaking to me in Spanish got no results for her, because I did not know what she was saying. She called her supervisor over and spoke to him while pointing at the turkey and then at me. The supervisor approached me and with an accent, but in excellent English, said, "Sir, there are no meats, fruit or plants allowed into our country."
I replied, "But I have no fruit or plants." Would he catch my omission? He did. "Ah, yes, but no meats either: strict sanitation regulations."
I countered with careful pronunciation, "Navidad." Would feelings of the upcoming Christmas season soften him? Apparently not. "Not even for Navidad," was his answer. So this is the way it was to be. All our careful preparations and we didn't pull it off. I shrugged my shoulders and wondered what would happen next. I wasn't expecting what occurred. My six year old daughter, Joy, started to cry softly, and then began to sob openly.
I discovered later that the Dominican people love children dearly. There is almost no child abuse or incest in the country. The supervisor looked at me and inquired, "What is the matter with your daughter? Why does she cry?" I told him she was afraid he was going to take away all our possessions.
He knelt down to Joy and asked her name. He then began to calm her. "No, no, Joy, we will not take anything from you. Everything will be fine." Turning back to me, he asked, "What else is in your luggage? Most of it is clothing?"
After I nodded yes, he made a sweeping motion with his hand and said, "Go on, go on." Then to the children as much as to my wife and me, he smiled and wished us an enjoyable visit to his country.
So God did wish His missionaries to enjoy a Thanksgiving meal. But the story doesn't end here. Prior to leaving Miami, while my wife was doing laundry at a laundromat in a strip shopping center, I walked to a clothing store in the center. Making my way across the parking lot, I glanced down and noticed something on the pavement close to our car. Normally, I would ignore it as trash and continue on my way. But for some strange reason I picked up this small cardboard box and tossed it into the trunk of our car and the box wound up in our luggage. I had not paid attention to what it was until we were unpacking at the missionaries' house. It was an unopened box of turkey roasting bags, for turkeys weighing 18-22 pounds. The turkey we brought was 19 pounds. My wife very seldom used roasting bags, but decided to do so on this smuggled turkey.
The electricity is not dependable in Santo Domingo, so no one knew if all the food could be completely prepared for Thanksgiving Day or not. The power is often off more than it is on.
The vegetables were ready, the pumpkin pies cooked. The rolls were browned and warmed. Would the turkey get done soon? Because the roasting bag was used, the turkey was finished cooking much sooner than usual. As soon as the turkey was removed from the oven, the electricity went off and stayed off the rest of the day. But we did not mind at all. For you see, we knew there was a higher power that was at work. For after my wife and I began to think about it, neither of us could remember a grocery store in that small shopping center, the shopping center where I found the roasting bags. Coincidence? I think not. The higher power was working…And we had something truly to be thankful for that Thanksgiving
Day!
This article won first place in the nonfiction category of the
1998 Word Aflame Writing Contest. Used by permission.
Reverend John Singleton is the editor of the VOICE. He pastors the
Souls Harbor United Pentecostal Church in Trenton, Tennessee.