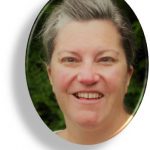 Conversations with God
By Kristen Rathbun
"And the Lord spake unto Moses face to face, as a man speaketh unto his friend" (Exodus 33:11).
Recently, a high-ranking public official came under attack from several national media sources regarding his conversations with God. Not because he talks to God, but because he believes that God talks to him. One television personality went so far as to say that it was a mental illness to think you can hear God's voice. And yet, we are assured by Jesus Himself in John 10:3-4, 27 that if we belong to Him, we will hear and know His voice. This is a powerful opportunity. We can talk to God and He can talk to us. We can have a conversation with God!
Conversation: There are an abundance of adjectives we could place in front of this word to convey the type of conversation a person was having. If we used this word with the adjective "heated" in front of it, it would more than likely relay the idea of angry and hurtful words with someone. If we used it with the words "one-sided," we would know the conversation was just one person voicing their anecdotes and opinions. If we used it with the word "informative," we would get the idea insightful and needed information was shared. The words "heart to heart" invoke the idea things were shared for instruction, healing, and restoration.
Our lives as mothers are full of these types of conversations with God. There are times when we have heated conversations with God. Disappointment, frustration, hurt, and anger pour from our mouths because of a child who has walked away from God or one who is experiencing heartbreak in his life. There are times when we have a one-sided conversation with God. At such times He has little opportunity to join in because we are dominating the conversation with what we want Him to do for our children or what we want His will to be in our children's lives. Then there are times when we have informative conversations with Him. These are chances for Him to speak wisdom into situations that overwhelm us. They are occasions for Him to share His vision for our children. Finally, there are heart to heart conversations. These are intimate times when God can speak what we need to hear to make us an emotionally healthy person, a better parent, and more like Him.
Whatever the conversation, be assured, it's not a mental illness to hear God's voice. It's mental wellness!
Note: Kristen Rathbun is a pastor's wife and homeschool mom in Sitka, Alaska. She also serves that Ladies Ministries President for the Alaska-Yukon district.