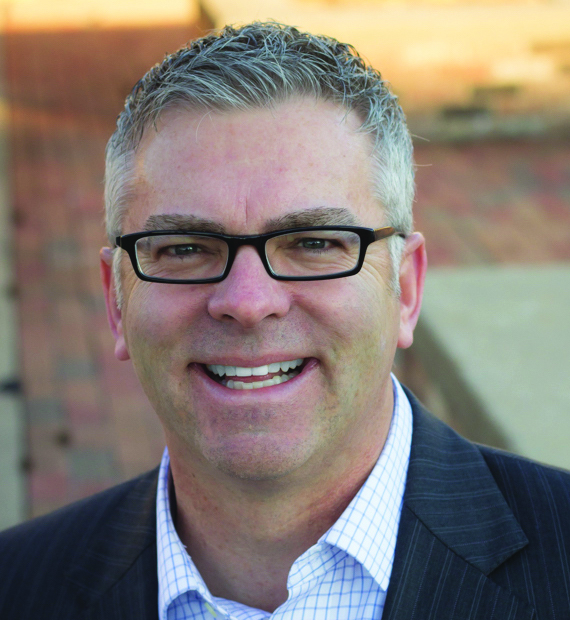 by Eugene Wilson
WE ARE LIVING IN exciting times. These are the last days. The Holy Spirit is being poured out around the world. Yet there is a growing sense of anxiety and fear among many, a foreboding sense that something is not right. The winds of change are blowing. Most feel the America we once knew will never be again, and that things are rapidly moving in the wrong direction. As a result, an anti-Christian society will arise that will cause havoc for believers.
It appears we are living in a time in which the law of noncontradiction is being violated. The law of non-contradiction claims that A cannot be both A and non-A. In other words, something that is cannot be something it is not at the same time and in the same relationship. Yet that is precisely how things are. These are the most exciting times; these are the most dreadful times.
But this is nothing new. Paul stated in I Corinthians 16:9, "For a great and effective door has opened to me, and there are many adversaries" (NKJV). Paul, however, did not allow opposition to keep him from walking through the open door. Neither should we.
We should expect opposition. We should expect adversity. And when the spirit of fear arises we should stand against it. Consider Peter and John. They were commanded "not to speak at all nor teach in the name of Jesus"
(Acts 4:18). Acts 4:21 mentions further threats. Hence, if there were further threats, there must have been prior threats. "If you keep preaching Jesus, we will beat you." "If you keep preaching Jesus, we will throw you in prison." "If you keep preaching Jesus, we will harm your families." "If you keep preaching Jesus, we will do to you what we did to Jesus."
Acts 4:1-6 lists the opposition.
There were the priests, the captain of the temple police, and the Sadducees (Acts 4: I). There were the rulers, elders, and scribes (Acts 4:5). There were Annas the high priest and extended family members of the high priest as well as Caiaphas, John, and Alexander (Acts 4:6). No less than eleven different groups or individuals opposed Peter and John. They declared, "We have the power to silence you. The only reason you have been allowed to preach as you have is because we have allowed it. But we can stop you whenever we want to. So you better listen to us-stop preaching Jesus!"
Being let go, Peter and John went to their companions and reported everything that had occurred. Then they prayed, "Now, Lord, look on their threats, and grant to Your servants that with all boldness they may speak Your word" (Acts 4:29, NKJV). Notice they did not ask for the removal of opposition. They did not ask God to silence their accusers. Instead, they asked for boldness, and God answered their prayer. "And when they had prayed, the place where they were assembled together was shaken; and they were all filled with the Holy Spirit, and they spoke the word of God with boldness" (Acts 4:31, NKJV).
Peter and John's response to opposition made a positive impact in many. Other believers were strengthened in their faith. The Holy Spirit was poured out anew. The whole congregation of believers was united together as one. The power plays, the intimidation, the threats, the opposition were ineffective. More people started living more boldly for Jesus, not less.
We would do well to learn from this biblical example. When encountering opposition we should not pray for its removal. Instead, we should pray for boldness. Additionally, we should view opposition as a tool God uses to advance the message. In other words, we should never allow opposition to keep us from walking through open doors.
In Philippians 1:12-14, Paul wrote, "But I want you to know, brethren, that the things which happened to me have actually turned out for the furtherance of the gospel. so that it has become evident to the whole palace guard, and to all the rest, that my chains are in Christ; and most of the brethren in the Lord, having become confident by my chains, are much more bold to speak the word without fear" (NK.JV).
Peter and John's response to opposition made a positive impact in many. Other believers were strengthened in their faith.
I love these verses. Paul was saying, "My imprisonment here has had the opposite of its intended effect. Instead of being squelched, the Message has actually prospered" (The Message). He continued, "Instead of silencing my voice, it has given me a pulpit. Instead of it causing fear, Christians are becoming much bolder to speak the word."
Likewise, our opposition can have the opposite of its intended effect. Instead of silencing us, it can give us a pulpit whereby we can proclaim the goodness of God.
PENTECOSTALHERALD.COM 31