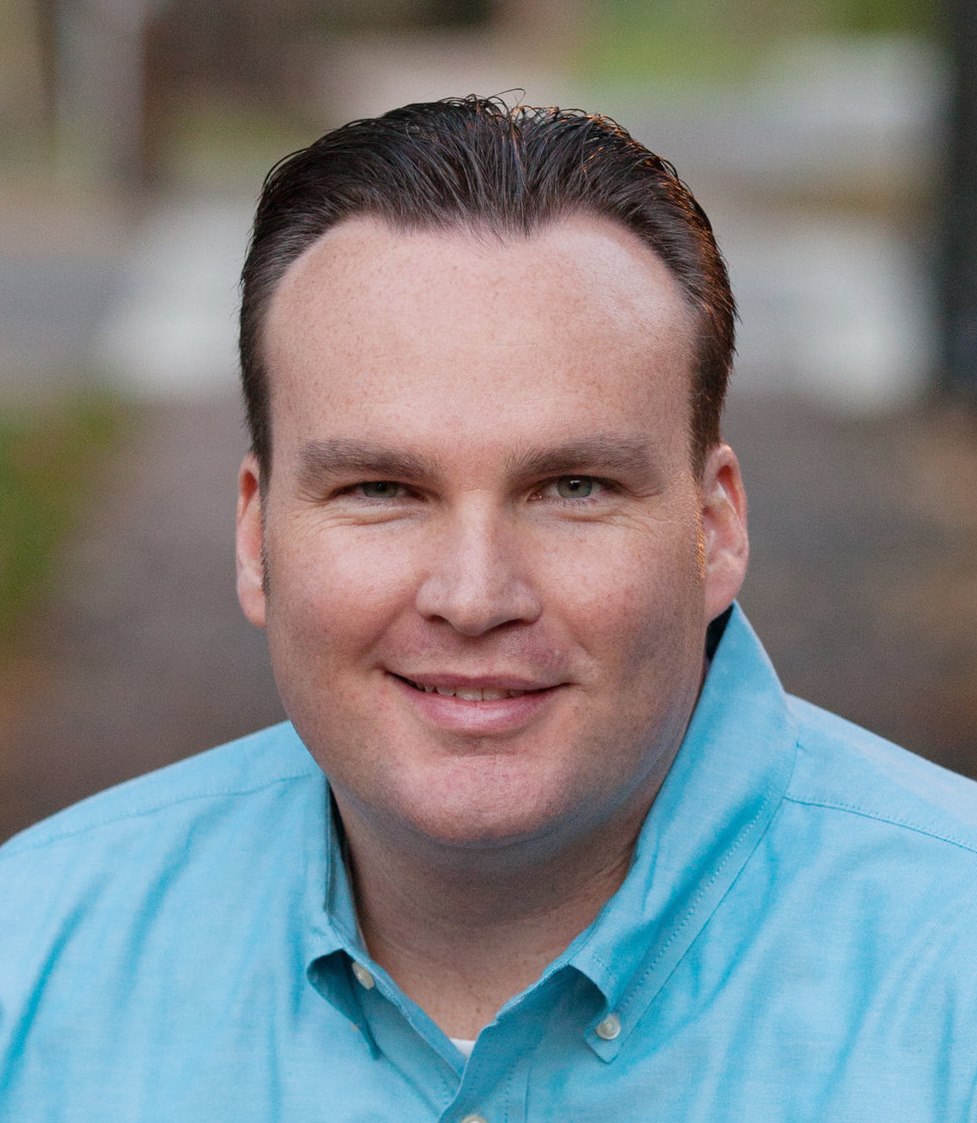 By A.J. Dummitt
(Strength for the Fight)
READING: EXODUS 17
Key Verse: Exodus 17:8-9
Then came Amalek, and fought with Israel in Rephidim. And Moses said unto Joshua, Choose us out men, and go out, fight with Amalek: to morrow I will stand on the top of the hill with the rod of God in mine hand.
Fighting? Opposition? That is not what we signed up for. Can you understand the state of mind that Israel must have been going through? They had just come out of 400 years of slavery; they were slaves — not trained fighters or soldiers. Nevertheless a fight was what God brought them to. Moses realized that they were going to have to mobilize an army and do it quickly.
Joshua was the man chosen to be the hands-on military leader and so he got an army together. Moses and the others took their positions also. Joshua and the army alone did not win the battle, but Israel was victorious because of the praying of Moses and the uplifting of his hands by Aaron and Hur. Every one had a part to play in the victory, but the fact remains THERE WAS A FIGHT!
The famous saying, "United We Stand, Divided We Fall" is applicable within the church, too. In the battle for Stalingrad during World War II, the Russian commanders ordered their soldiers not to give up any more ground. Without hesitation, the Germans were shooting any of their soldiers who fled. The Russian commanders knew that if even a just a few soldiers fled their post the Germans would have an opening through which the Russians could pour into the city. Likewise, when the church is divided, Satan finds it so much easier to attack and to conquer because of the division.
Some people may be on the front lines reaching out for souls, others may be teaching Bible studies and winning people to God. Then you have those who are prayer warriors and intercessors that can really get a hold of God and dispatch angels. However, there will always be a need for those who uplift the hands of the ministry and leadership. If any one area fails, they will all be defeated. Everyone is important and every one has a part to play when the fight is on.
Some would rather not fight; some people would like to think that if they ignore these fights they will go away. There will always be battles we have to fight in the wilderness. Paul talked about the constant struggle even within our own spirit. The flesh is warring against the spirit. We are foolish to act like there is nothing going on. It would be irresponsible of us to turn a blind eye to the battle at hand. For more on the in-your-face type fight we will have to participate in let's take a look at Ephesians chapter 6.
Ephesians 6:13-17 (KJV)
13 Wherefore take unto you the whole armour of God, that ye may be able to withstand in the evil day, and having done all, to stand.
14 Stand therefore, having your loins girt about with truth, and having on the breastplate of righteousness;
15 And your feet shod with the preparation of the gospel of peace;
16 Above all, taking the shield of faith, wherewith ye shall be able to quench all the fiery darts of the wicked.
17 And take the helmet of salvation, and the sword of the Spirit, which is the word of God:
You are kidding yourself if you think everything is going to go smoothly now because you turned your life over to God. There are still rivers to be crossed, mountains to be climbed and battles to be fought.
You will face direct opposition from the enemy of your soul. It is his desire that you become discouraged, depressed and if possible oppressed. You will face opposition on your job at times, not everyone will be as excited about Jesus as you are.
I know of people who have lost their jobs because they would not work during church times or events. There are some people who have been written up for witnessing on the job or teaching a Bible study in the break room. Then there are some people you will work with that cannot stand you just because you are a Christian. These types of situations can be difficult because even if you are not doing anything wrong, some will still try to set you up for failure or embarrassment. Even in ministry, believe it or not, sometimes people disagree. This can become literal opposition as well.
Literal Opposition doesn't just come from our work situation; many times it will come through family or friends. These people are the closest to you and the devil knows if he can't get to you directly the next best thing is to get to you through the ones you love. With the divorce rate as high as it has ever been and the courts full of lawsuits between friends and neighbors it is easy to see the division. You may be able to deal with work, and leave it there, but Satan knows that if he can just affect you at home, and church, and with your circle of friends that you will get discouraged.
Sometimes people are overworked, or not getting enough sleep and various other reasons that make them lash out at one another. The devil knows if he can cause confusion and strife, our human nature will do the rest to bring complete division. We can often deal with the junk at work, because — it's work after all! Then we feel we can let our guard down when we go home to family or when we are talking with close friends. The problem we face is that the enemy of our soul will try and oppose us through the people closest to us.
I understand that most people do not want to admit this, but everyone goes through misunderstandings and hurt feelings. These times can take a toll on you physically and emotionally and drain whatever energy you might have for the Kingdom of God.
If relationships are all positive, and you are not having any issues with anyone, you might be facing issues with your finances. When considering finances,
…"It's always something", meaning that financial struggles seem to find us in every level of life. If everything else is going well, then this is not as big of an issue. Financial struggle can be devastating to a family, to a marriage, to a church, and between friends. Most marriages that end in divorce are related to money issues. The literal opposition we face sometimes is way beyond our control in the realm of finances. Financially astute people will face it as well as the over-spenders. Realize that finances, like the people issues we have discussed are a way that we will face literal opposition in the wilderness.
What should you do when you face literal opposition from the enemy of your soul? Read Ephesians 6:1317 about how important it is to be properly prepared for the battle. Let's look at that a little closer. First of all you must have a belt of Truth that keeps everything where it is supposed to be. Truth is something that never changes no matter what new information is released. Truth is not relative it is unchanging. The Bible (God's Word) is Truth, we should prepare for battle by studying and knowing the Word of God. It will be much harder for us to get caught up in deception and depression if we are established in Truth. Memorize a verse and quote it each time you find yourself in a challenging situation.
The next piece of armor that must be put on is the breastplate of righteousness. The heart is Satan's primary target. That is why God's Word states, "Love not the world". It is important to realize that Paul was not meaning a lofty, pie-in-the sky type of pompous religious righteousness. When Paul mentions the breastplate of righteousness he is talking about a practical everyday Biblically principled lifestyle before God. Why is that so important? If we are not living a Biblically principled life there is so much more room for the devil to get in and do his damage. Living close to God in our relationships will protect our heart from the junk this world has to offer and will therefore keep us safer spiritually.
The Roman soldiers wore what some call caliga; we would think of them as cleats. They were shoes/boots with studded spikes and nails that would enable the soldiers to stand their ground. It is easy to see why we should prepare our feet with the preparation of the gospel of peace. The peace of God that passes all understanding can give us stability when everything in life is coming at us. We can stand firm in the peace that God gives us, and not be tossed to and fro like a wave of the sea.
It is essential that we properly prepare for the opposition. Many churches are more interested in building crowds than preparing people for the opposition they will face in the wilderness. You must unite with people who care about your preparedness for the battles you will face and pray for you in the wilderness times.
The shield of FAITH! Without faith in God and His ability in your life, you become an easy target for the devil and his fiery darts. We live in a society that has lost respect for God and especially the things of God. Without faith, hope, and trust in God, the church begins to just be a social club accepting anything the world has to say about it. We must KEEP the FAITH, and allow our faith to protect us when the enemy starts hurling his darts at us. Faith can be an offensive weapon at times as well. Faith can be used to smother doubt and disbelief that would like to creep in. You will face opposition, but don't loose faith.
Job endured some of the most atrocious pain, and literal anguish possible, yet could find the faith to say… "Though he slay me, yet will I trust Him." No matter how your body may feel, or what the doctors have told you KEEP THE FAITH! God will come through for you like He did for Job, and David, and the three Hebrew teenagers that were cast into a fiery furnace. Let faith rise up in you, look your enemy in the eye and make your stand. When you have done all you can, STAND!
Obviously we must have our heads properly prepared for battle as well. Our minds have to be sure about who we are and where we are going. One of the major issues that faces the church world today is that many people don't know if they are saved or not. The church is going through what some are calling an identity crisis.
We have already mentioned how important the Word of God is as far as Truth is concerned, but let's look at it from an offensive standpoint. With the Bible, we have the authority to do many great things. The Word of God is what we can stand on. He inspired it; we live it, believe it and see it in action. Whenever we face opposition it is great to know that we have God's Word as a mighty weapon that we can depend on. The Word of God is the same yesterday, today and forever. It never changes. Everything else will pass away, but God's Word will remain. There never has been, nor will there ever be a greater way to face spiritual opposition than with truth and power from the Word of God.
In addition to the full armor of God we find in Ephesians 6, there are a few other things that I feel will make a big impact when facing opposition. First of all, a healthy prayer life, which Paul describes in verse 18 of Ephesians 6. We will never be able to fight and win without prayer. Moses was a man of prayer. We must always go to God for direction, and strength during times of struggle. Where there is much prayer…there is much power!
Secondly, don't be discouraged, keep your integrity. It is difficult when you are going through difficult times and people close to you are hurting you. You might find it very hard not to lash out or fight back in an un-Christian way. Keep your integrity. You will come through this opposition, and those around you will respect you for it. The last thing you want is to make more enemies along the way, or cause yourself or God to be shamed by a moment of weakness. Fight the good fight as Paul says…YOU WILL WIN!
God always comes through for those who refuse to give in to the way of the world. Continue to hold up the hands of ministry and leadership. God has placed those leaders in your life for a reason. Hold them up: in regard and esteem, in prayer and support, and always in fear and honor because God has given them to you to help you make it through your opposition and support you in your passage to the promise land.
WHAT'S NEXT?
In Exodus 17 we learned how important it is to be prepared for the literal opposition that we face in the wilderness. The next chapter over, Moses has a meeting with his Father-In-Law, Jethro. His meeting would produce some incredible results for Moses. What does it mean for the children of Israel, and how does it apply to us in our journey through the wilderness. Chapter 5 explores the plan you must have for your wilderness journey.
Chapter 4 – Questions for Study and Meditation:
1) What is the most recent thing you feel you have conquered spiritually?
2) What would you say is the hardest fight you have had while serving God?
3) Where have you struggled in recent months that you felt came from spiritual opposition?
4) What "position" do you feel like you would have been placed in the Israelites battle with Amalek? Explain.
5) What ministry do you think God has placed you in for your local church? Explain why.
Reacher Teacher Intercessor Supporter Other
6) Tell of a time or experience where you stood your ground (spiritually) and the Lord fought for you?
7) Why do you think it is important to settle the salvation issue in your mind?
8) What are the pieces that make up the whole armor of God?
9) Which pieces do you need to be putting on more frequently than you have in the past? (If applicable to you.)
10) Write out a short prayer to God about the issues this chapter study has exposed in your life, thank Him for fighting for you and ask Him to help you to put on the whole armor everyday and be ready for opposition.
The above article, "Direct Opposition" is written by A.J. Dummitt. The article was excerpted from chapter four of Dummitt's book Wilderness Survival Guide.
The material is copyrighted and should not be reprinted under any other name or author. However, this material may be freely used for personal study or research purposes.