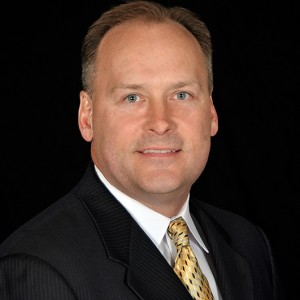 By Charlotte L. Pound
"Being the Means of a Miracle," is the motto of the Disaster Response Team in the Texas district, and is part of the "Winning Men" Men's Ministry, headed by Bro. Carl McLaughlin, of Euless, TX.
"The purpose of the 'Winning Men' of Texas is to spiritually influence and enrich men as well as engage the gifts and talents of men through practical ministry. The Spiritual purpose of the ministry is to first, encourage and strengthen men through the teaching and preaching of the word of God. Secondly, it is to build strong relationships in both present and successive generations in order to ensure a successful handoff of truth. This will be done by providing regional Men's rallies and/or fellowships throughout the year. In addition to the regional events, our Texas District Men's Conference will be the one annual event that will serve to unite, instruct, and encourage all men in every church. The practical purpose of the Men's Ministry is to assist Home Missionaries by establishing regional teams of men willing to sacrifice time, energy, and finances. These teams will travel to various locations within the district and help in repairs, remodeling and/or building.
"The Disaster Response Team was birthed by (1) the helplessness felt by our churches affected by natural disasters (Hurricane Katrina, Ike, and Rita), and (2) seeing organized effort by other churches and wondering why we (UPC) did not have any organized effort.
"As a pastor in Dallas-Fort Worth area (Euless, TX), our church organized a relief effort for Katrina and Ike. We were a hub for community drop-offs. We rented a truck to haul needed items to the areas that were affected. Churches in Section Seven contributed $10,000.00 to assist in the relief. The entire time we were functioning in "emergency mode" and everything had to happen so quickly," he explained.
"When I became the District Men's Director I had a burden to see this effort done from a district level. I thought; if one section of the state could pull together and offer some relief, what could an entire district accomplish?
"At District Conference in 2009 Mike LaBrie, our secretary, and I met and he shared his burden to see men in our district be the "first responders" when there is a disaster. Mike's brother, Henry LaBrie, owner of AAA Floodmasters, offered to donate an eighteen wheel truck for hauling needed materials to the Texas district. I believe the Lord saw the willingness of what we were attempting to do on a smaller scale and blessed us with the means to work on a much larger scale," Bro. McLaughlin said.
The Disaster Response ministry is strategically comprised of three regions with three sections. Each region offers themselves in times of crises. Mike LaBrie is the district overseer and contacts the regional teams to provide instruction concerning the relief strategy. In addition—regional directors, a promotions director, and a secretary are in place to allocate responsibilities.
The ministry provides help in any natural disaster as well as fire, flood, etc. that has rendered a church inoperable. There is short term help—such as identifying the pertinent immediate needs in order to get the local church up and running; doing clean-up, supplying non-perishable food items, providing cleaning supplies, bottled water, generators and tarps. The long term help connects the pastor to Henry LaBrie and his company, who will handle the insurance claims, the repairs/remodel—with the church having no out of pocket expenses.
"Disaster Response has already raised the profile of the 'Winning Men' Men's ministry within the Texas District. Participation at our regional rallies and our Men's Conference has seen a tremendous increase. The unity and momentum generated by giving men opportunity to respond has created a cohesiveness and vision to accomplish greater things. When men rally together it strikes a cord with all men saved or unsaved. So, by virtue of relationship building, responding to crises, this ministry will win men to Jesus Christ," he said.
Bro. McLaughlin hopes to have the ministry web site up by April 29th -May 1st. Other districts may contact Bro. McLaughlin for more information at: cmclaughlin@fupceuless.org.