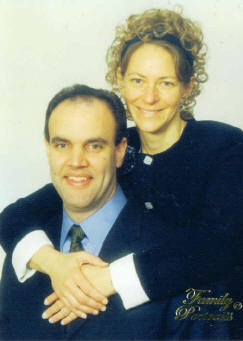 The enemy whispers in our ears that indulging in these fashions will not hurt us. "Just take a little bite of the forbidden fruit. After all, who wants to look pale as a ghost or have washerwoman hands?" STOP!! Before you buy into his lies, let us unmask the origin of the art of artifice. Is it okay to make up? Should we turn a blind eye to the worldliness that is creeping in, or is it time to sound an alarm?
To View the Entire Article, Click Here
To Download the Article Directly to Your Computer, Click Here
To View the Outline, Click Here
To View the PowerPoint, Click Here
By Ruth Rieder
The first recorded use of makeup in Western cultures comes from Ancient Egypt."' Thebes, an Egyptian city filled with witchcraft and prostitution, was renowned for its painted women. They used exotic eye makeup to intensify their sexual attraction and to aid in the art of seduction. Makeup was also used in idol worship to please the gods and to gain their attention. Egypt's influence continued through the centuries as various cultures imitated its practices.
Cosmetics remained synonymous with harlotry, idolatry, vanity, and deceit, causing religious groups such as the Puritans to staunchly forbid the use of face paint. In his 1616 Discourse Against Painting and Tincturing, Puritan Thomas Tuke warned, "A painted face is a false face, a true falsehood, not a true face." Women who painted usurped the divine order, taking "the pencill out of God'shand" as poet John Donne phrased. Indeed, some view the cosmetic arts as a form of witchcraft.
For the majority of the nineteenth century, face painting was prohibited among respectable people. To most Americans, the painted woman was simply a prostitute who brazenly advertised her immoral profession through rouge and kohl. Newspapers, tracts, and songs associated paint and prostitution so closely as to be a generic figure of speech. In New York, "painted, diseased, drunken women, bargaining themselves away," could be found in theaters while in New Orleans, "painted Jezebels exhibited themselves in public carriages" during Mardi Gras. How did this sign of disrepute become the daily routine of millions?
The wall of resistance showed a few hairline cracks with the onset of theatrical influence. By the 1880s, Lillie Langtry, Adelina Patti, and other performers appeared in cosmetics advertisements and testimonials. Makeup slowly began to merge from the stage into everyday life, heightening the importance of image making and performance. Standardized models of beauty were introduced using photographic and stage makeup techniques that challenged the "natural" look. However, it would be several more years before society would accept makeup as the "norm."
Before World War I, painted women remained kiwi-lades to a significant extent. "I have seen women going along the street with their cheeks aglow with paint, everyone twisting their necks and looking," one woman observed. Working women were sent home for appearing in the job with an "artificial complexion"; the manager of Macy's fired one rouged saleswoman in 1913 with the comment that "he was not running a theatrical troupe but a department store." Public authorities tried in vain to preserve the older ideal of womanly beauty. In 1915, a Kansas legislator proposed to make it a misdemeanor for women under the age of forty-four to wear cosmetics "for the purpose of creating a false impression." Several years later, policewomen in Newark collared teenage girls at the train stations, "overawed them by a display of their police badges, and forced them to wash rouge and powder from their faces." Juvenile courts granted parental requests to bar their delinquent daughters from making up. In these circumstances, paint still implied sexual enticement and trickery, a false face.
To View the Entire Article, Click Here
To Download the Article Directly to Your Computer, Click Here
To View the Outline, Click Here