God gave Gideon instructions to wait on Him. Gideon agreed to tarry until He came. How many times have you heard a Minster say, "Let's tarry for the Lord?" Sometimes we get in too big of a hurry for God to move or do what "we" want Him to do. Still God moves in His own time AND in His own way.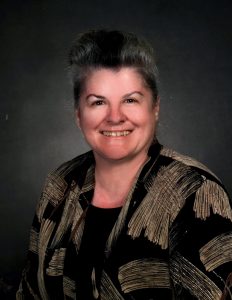 By Dianne Ellis
To View the Entire Article, Click Here
To Download the Entire Article, Outline, or PowerPoint, Click Here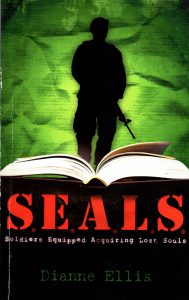 A friend of mine that God has used greatly in spiritual warfare told me once that God said we need to fight like Gideon fought. So I went to the scriptures and read again the story of Gideon. A couple of things that I noticed were the obvious things such as the number of soldiers. Some less obvious things became clearer.
And there came an angel of the LORD, and sat under an oak which was in Ophrah, that pertained unto Joash the Abiezrite: and his son Gideon threshed wheat by the winepress, to hide it from the Midianites. (Judges 6:11)
Notice that Gideon was working. God usually chooses those who are busy and have shown a willingness to work.
And the angel of the LORD appeared unto him, and said unto him, The LORD is with thee, thou mighty man of valour. (Judges 6:12.          emphasis' mine)
God told Gideon he was a mighty man of valor BEFORE he fought the battles. God knows what each of us is capable of doing. It is God that has given us our strength to accomplish the tasks He has set before us.
And Gideon said unto him, Oh my Lord, if the LORD be with us, why then is all this befallen us? and where be all his miracles which our fathers told us of, saying, Did not the LORD bring us up from Egypt? but now the LORD hath forsaken us, and delivered us into the hands of the Midianites. (Judges 6:13)
Gideon remembered the miracles of his forefathers. He asked, "Where are the miracles?" It also sounds like Gideon wanted to see miracles for himself which showed he did have some faith that God was still able to perform miracles.
And the LORD looked upon him, and said, Go in this thy might, and thou shalt save Israel from the hand of the Midianites: have not I sent thee? (Judges 6:14)
God gave Gideon an assignment and told him what the outcome would be. God knew when he asked Gideon, "Have not I sent thee?" that Gideon would know that if God sends you He is with you.
And he said unto him, Oh my Lord, wherewith shall I save Israel? behold, my family is poor in Manasseh, and I am the least in my father's house. (Judges 6:15)
To View the Entire Article, Click Here
To Download the Entire Article, Outline, or PowerPoint, Click Here