"We used to have that problem also. Now we have more Bible studies than we can teach. My problem now is getting trained HBS teachers. We get a lot of our studies from our guest follow-up ministry. We also do at least two home Bible study promotional events each year: 'Open Your Home To A Home Bible Study' and a 'Free Family Bible Giveaway'. Last year we taught over sixty home Bible studies and many of those resulted in someone baptized or receiving the Holy Ghost."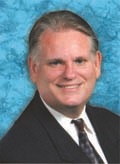 By Tim Massengale
To View the Entire Article, Click Here
To Download the Entire Article Directly to Your Computer, Click Here
To View the Outline, Click Here
To View the PowerPoint, Click Here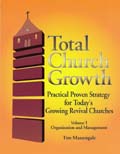 Carl spotted his good friend Jacob coming through the door of the sanctuary. He left the platform to greet him.
"Come on back to my office. Church doesn't start for another twenty minutes. It will give us time to catch up."
Back in the office, Carl motioned Jacob to a chair and grabbed a cold water bottle for himself from a small refrigerator. "Can I get you a drink? Water? Soda?"
"No thanks. But it's good to see you," Jacob said with a wide, toothy grin. "It has been much too long."
"General conference three years ago, I think," Carl replied. Jacob nodded.
"So how's your church doing?" Carl asked. "I heard though the grapevine that you have really grown."
"God has been good. We've more than doubled in attendance the last three years."
"Wow! Fantastic. What are you doing?"
"Just reaching for souls. We launched several new outreach programs recently that have been a real blessing."
Carl leaned forward with interest. "For example?"
Four Key Evangelism Methods
"Well, I came across a book that recommended four key methods. The author stated that these four methods have resulted in more people being saved than any other. So I have put a strong emphasis on these four and they have really paid off with a steady flow of new converts."
"Is that right? And what might these new miracle methods be?
Jacob leaned back with a grin. "Oh, they are not new. In fact, they have been around for ages. We have just put a renewed emphasis upon them."
"And they are?"
"Well the first is really simple. It's increasing your visitor flow. The author stressed that 100% of your new converts come from your visitors. I guess I already knew this, but when I read that, it really hit home. He also gave two additional statistics that I found fascinating. He said 92% of all who receive the Holy Ghost receive it during a church service. Also, 94% of those who receive the Spirit have come three or more times before they began to seek for the Holy Ghost. So his point was this: if you want to see more souls saved you must do two things: First, put a strong emphasis on attracting new visitors to your church services, and second, encourage those visitors to return several times. So we have been trying to do exactly that."
Carl nodded slowly. "Interesting. So what are you doing?"
"Well, we now plan a number of special events throughout the year – special services to encourage our members to invite family and friends. We put on an Easter drama. We host a annual marriage enrichment seminar. We hold a tent revival over Pentecost Sunday weekend. We have a Sunday school picnic with lots of booths and inflatables. We also have a Friend Day Sunday, one or two revivals each year, and a Christmas cantata. I guest we average something just about every other month. We plan and promote each event well: Design a nice flyer, put up promotional banners, sometimes a rented signboard in front of the church. We also advertise in several local newspapers. We really push for new visitors to these entry-level events."
To View the Entire Article, Click Here
To Download the Entire Article Directly to Your Computer, Click Here
To View the Outline, Click Here
To View the PowerPoint, Click Here