That's it right there. If you can keep your mind right, I don't care who does what to you, you can live for God. I don't care who fails, who falls into sin or brings a reproach upon themselves — you can live for God if you keep your mind straight. So we have mentioned hatred and revenge and the horrible self-destructive power it has.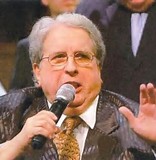 By Billy Cole
To View the Entire Article, Click Here
To Download the Entire Article Directly to Your Computer, Click Here
To View the Outline, Click Here
To View the PowerPoint, Click Here
To Order More, Click Here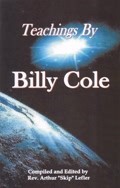 I want to bring you a message from the Book of Esther, a book that many theologians totally disregard. They never read a verse out of it. They can't relate it to the things of God. There are many wonderful and rich thoughts in the Book of Esther. As far as I'm concerned, there is nothing in God's Word that is not profitable to us. Even the Old Testament and its genealogies, historical facts and records are things we can learn so much from. The scripture teaches that the Old Testament is a schoolmaster or one that causes us to understand the New. Thank God for the New Testament because it was pretty hard to live for God under the Old. Thank God for the grace of God we find in the New Testament.
I want to look at the fourth chapter of Esther. In Esther, once the law of the Emperor was made and the signet ring put upon the seal then that law could not be changed. The law mentioned here was that all of the Jews on a certain day would be killed. But when Esther approached the king he said, "We can make another law".
What a beautiful example that is. God told Adam and Eve, "Thou shalt surely die." That law cannot be changed. Men and women today are spiritually dying and will come up in the Day of Judgment and experience the second death. But there is a new law. There is a New Testament. Praise the Lord. Not just the old law. Not just the Ten Commandments but God has made a new will, a new law. And in that, we can turn to Him. He will bear the brunt and the brutality of the death of a sinner. He has already done it for us.
Esther teaches us about hatred and revenge which can have a terribly damaging affect on our lives. If someone has done you wrong and you have hatred in your heart and it brings you to a place of revenge, it will have a very strong self-destructive effect upon you. Thank God He has made a way to heal our hearts and help us forgive those that have not asked to be forgiven. Sometimes people don't ask to be forgiven. Sometimes they won't even admit they have done you wrong. But God gives us the ability to forgive so that we can be like Him.
Attitude is so important. You're not going to get through this life without somebody hurting you. You're not even going to get through this life without somebody in the church hurting you. We are human beings and things that are common to human beings are going to happen to us. I know we are filled with the Spirit, but we are of a dual nature. We are both flesh and spirit. We are not totally perfected yet. We are working towards perfection. There are some times you will hurt people unintentionally. Sometimes people are hurt and you don't even know it. Everybody in the church is not living for God. The Lord Jesus Christ Himself chose twelve that were going to be apostles and one of them was a devil. One out of twelve – that's a pretty high percentage. There are going to be folks that call themselves apostolic, that are going to be preachers that are secretly in sin up to their ears. But that doesn't mean you can't live for God. That doesn't mean you can't overcome every offence and obstacle. We can live it if we make up our minds. God can give you victory over your hurt and your wounds. We have to be cautious of what we are thinking. The battle is in our mind. We have got to overcome that battle.
To View the Entire Article, Click Here
To Download the Entire Article Directly to Your Computer, Click Here
To View the Outline, Click Here
To View the PowerPoint, Click Here
To Order More, Click Here