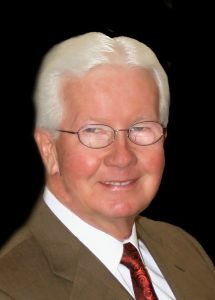 by Crawford D. Coon
To View the Entire Article, Click Here
To Download the Entire Article, Outline, or PowerPoint, Click Here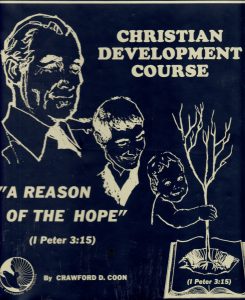 ACTS 9:1-9
Life's greatest step is to turn from sin unto God, then follow Him as His Word gives direc­tion. We have already studied the steps we must take to be saved from sin. Since we have obeyed these truths as set forth in the Bible, the question arises, "NOW WHAT?" When God began talking to Saul (later Paul), his request to God was "…LORD WHAT WILT THOU HAVE ME DO?" (Acts 9:6). Saul found out through Ananias' ministry to him. He was saved at this time and went on to become a great apostle.
God's Word, which tells us how to become saved, also instructs us on how to stay saved. Denominations of all kinds have certain rules, regulations, and codes of conduct outlined for their membership. In reality, our best source is the Bible. Follow its teachings, obey its instructions and all will be well.
Our destiny of heaven is not secured because we have been born again (John 3:1-8). This is an essential step, but only the beginning of our walk with God. Salvation is an experience that will sustain you for a lifetime, if you grow and add to it as God's Word directs.
Let me be fair with you at this juncture; now you are going to discover the real meaning of what the Devil is all about. You now have an enemy of your soul that will tempt, test, and try you through every devious device possible. Do not be dismayed "…greater is he that is in you, than he that is in the world…" (I John 4:4). Failure doesn't have to be your lot. You were saved to succeed spiritually, be victorious, and be an overcomer.
Basic principles, and facts from God's Word will be introduced in this lesson as a support system to your new-found experience of salvation. I have observed them in my own life, and have observed them being practiced in the lives of others with success. There are no short cuts; you are not exempt; the rule applies to all. Our destination hasn't been reached; we have only begun. The road is not obscure because "… Christ also suffered for us, leav­ing us an example, that ye should follow his steps." (I Peter 2:21).
Introductory truths for both the new convert and experienced saint will be presented in this study. Practical advice, common sense approaches, and simple basics will be projected to insure your spiritual security and growth in Christ. You are not all you will be or can become. Accept the challenge; live for God; go and grow in Him.
Don't be offended at being referred to as a beginner. Your age has nothing to do with it, only your status in Christ. NOW WHAT? is a big question for every new convert. Now you are overwhelmed with new feelings, friends, and disciplines. Since you want to be your best, succeed and be a blessing, you are wondering just where to start. May I share with you my personal and Biblical experiences of over thirty-two years, on what you need to do? BEGIN and GROW from here.
To View the Entire Article, Click Here
To Download the Entire Article, Outline, or PowerPoint, Click Here