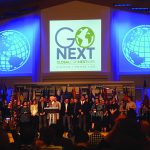 "If we brought in the world's greatest authors, asking them to pen what took place at Global ConNEXTions, their words could never come close to encapsulating all that happened. The future will unveil the tremendous impact of a word fitly spoken, a song aptly song, a slap on the back encouragingly given, the sights, sounds, smells, and speech creatively demonstrated." People from all walks of life gathered in St. Louis, Mo. in October 2016 for the first ever Global ConNEXTions conference, and it would be safe to say that every single person left changed. This event targeted those who are interested in global missions and served as an interactive experience and place to connect people who have a burden for reaching the world. Through various services, sessions and discussions, everyone who came to the event left with a renewed passion, a clearer sense of their call, or a newly birthed burden. Over 450 participants, including people from 31 states and five provinces in Canada, attended the conference.
The goal of this interactive experience was to help anyone who felt a burden for missions to "Discover, Prepare, and Go." It was open to people from all stages of life with the main purpose of helping each individual discover what their next step would be. The event was split into two different parts: AIM Training (The Journey) and the Global ConNEXTions conference. The Journey was targeted at those already approved or in the process of applying to AIM, providing a smaller setting with in-depth seminars. Many different topics were discussed and taught through Q&A format, open discussion or seminars. The Global ConNEXTions conference targeted anyone 18 or older who felt any burden for global missions. This consisted of three services, a panel discussion, an interactive missions experience, interactive lunch seminar, and prayer for the nations.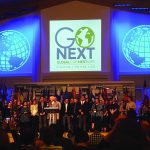 Many testimonies have already come in from those who attended Global ConNEXTions 2016. Bro. Harold Linder stated, "This experience is for laborers, what I Am Global is for finances! So thankful to be there and to be impacted. Truly an alarm clock moment for all of us and the best is yet to come in Jesus name!" Sis. Hannah Riddle stated, "It was so encouraging to come together with others who have a passion and burden for missions. The Journey: AIM Training Thursday night and Friday was practical and helpful, and the rest of the weekend was challenging and inspirational."
The only prerequisite to attending the event was pastoral permission and $25 to register. Currently, Global Missions is in the process of planning more events like this, and dates are still to be determined. In 2017, there will likely be multiple GoNEXT seminars held in different areas of the country, while the next Global ConNEXTions event will likely be held in the fall of 2018. If you are interested in attending these events in the future, stay connected via social media and be on the lookout for more information.
Facebook: Global ConNEXTions
Twitter: Global_ConNEXT
Instagram: globalconnextions
www.globalconnextions.org