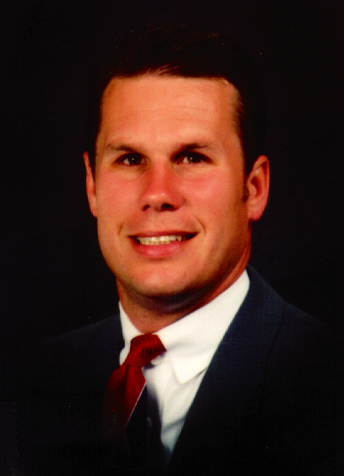 By Shelly Hendricks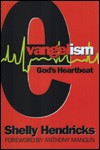 "Because strait is the gate, and narrow is the way, which leadeth unto life, and few there be that find it" (Matt. 7:14).
"After this I beheld, and, lo, a great multitude, which no man could number, of all nations, and kindreds, and people, and tongues, stood before the throne, and before the Lamb, clothed with white robes, and palms in their hands; And cried with a loud voice, saying, Salvation to our God which sitteth upon the throne, and unto the Lamb" (Rev 7:9-10).
When you read the passage of Scripture in Matthew 7:14, do you wonder how many people will make it to heaven? The Bible says that the gate is strait and the way is narrow that leads to heaven and only few will find it. If only a few find it, then does that mean that there will only be a few people in heaven? If we think that this passage is speaking of how many people will be in heaven, then this should cause us to have many questions. If only a few will be in heaven, then are we limited in how large our local church attendance can increase? If only a few will be in heaven, then does any of our praying, fasting, or evangelistic efforts really make a difference?
Those that think that only a few will be in heaven can become passive in evangelism. They will remind you of scriptures like, "If the righteous scarcely be saved, where shall the ungodly and sinner appear" (I Peter 4:18). So they are unconcerned even when no one repents or is baptized or is filled with the Holy Spirit for several services in a row. They are not busy working to see the lost found or the sinner come to repentance. If it happens, then it happens because only a few are going to make it to heaven anyway.
I don't think this is the attitude that Jesus desires that we have after reading this passage. Nor do I think he expects us to be passive because of the statement he made concerning the gate and the way. However I do think we can understand the true meaning of this passage when we examine it in the light of the other scriptures pertaining to this subject.
Another scripture that you will find at the beginning of this chapter speaks of a multitude in heaven that no person could count. They were all wearing white robes and praising God. This, of course, identifies them as God's saints. Think of the number. It was a number that no person could count, and they were in heaven. Wait a minute; I thought there were only a few that could find the way. If only a few find the way, how did a multitude get to heaven? How can a few become a multitude? Maybe you have asked yourself that very question, while reading the Scripture. What you will read in the next few pages may help to open your understanding to some new things concerning these scriptures. First let's begin with the passage in Matthew.
Matt 7:13-15
"Enter ye in at the strait gate: for wide is the gate, and broad is the way, that leadeth to destruction, and many there be which go in thereat: because strait is the gate, and narrow is the way, which leadeth unto life, and few there be that find it. Beware of false prophets, which come to you in sheep's clothing, but inwardly they are ravening wolves."
Notice that this passage of Scripture describes two different ways. One way is broad and wide and leads to destruction. We find that many go this way. The other way is strait and narrow and leads to eternal life. We find that few go this way. We understand that the gate represents the entrance, and that it is straight. This means that it is upright and direct. Jesus described the way as narrow with few finding it. If something is narrow, it is not easily found; it isn't something you stumble upon. As a matter of fact, you could be looking for a narrow way and not find it because you were looking in the wrong place. In contrast, you can easily find something broad and wide; it is easy to stumble across it. So many can find it without really looking for it.
Jesus said that few find the gate and the way. What does He mean? Does He mean that few find heaven, salvation, or the truth? What is the way specifically? Let's look at the words of Jesus in John 14:1-6 to understand more about the way.
John 14:1-6
"Let not your heart be troubled: ye believe in God, believe also in me. In my Father's house are many mansions: if it were not so, I would have told you. I go to prepare a place for you." And if I go and prepare a place for you, I will come again, and receive you unto myself; that where I am, there ye may be also. And whither I go ye know, and the way ye know. Thomas saith unto him, Lord, we know not whither thou goest; and how can we know the way? Jesus saith unto him, I am the way, the truth, and the life: no man cometh unto the Father, but by me."
Have you noticed that Jesus said there are many mansions in heaven? Why would there be many mansions in heaven if only a few people will be there? Not only are there many mansions in heaven already, but He is still adding on. He said He was preparing a place. Why add on if only a few are going to be there?
Jesus told His disciples that He was the way. Not a way but the way! There is a difference. He said that few find the way, which means that few find Him. Those who find the way will also find the truth and the life. Again, it's not a truth or some kind of a life, but it's the truth and the life. In comparison to His truth and life, all other religions are false and lead to death.
There were many that looked for Jesus or the way but couldn't find Him. The way is narrow. Some accused Him of being either a false prophet or a blasphemer or a fake.
They were blind from finding the way. They were looking but didn't see Him as the way, the truth, and the life.
The wise men came to Herod and asked if he knew where the new king had been born. Herod couldn't find him but was looking for him. He told the wise men to let him know when they had found the new king. The wise men found Jesus but never went and told Herod. Two other men, however, found Jesus and couldn't resist telling others about their find. Not only were they compelled to tell others, but they also convinced others to come see Jesus.
John 1:40-45
"One of the two which heard John speak, and followed him, was Andrew, Simon Peter's brother. He first findeth his own brother Simon, and saith unto him, We have found the Messias, which is, being interpreted, the Christ. And he brought him to Jesus. And when Jesus beheld him, he said, Thou art Simon the son of Jona: thou shalt be called Cephas, which is by interpretation, A stone.
The day following Jesus would go forth into Galilee, and findeth Philip, and saith unto him, Follow me. Now Philip was of Bethsaida, the city of Andrew and Peter. Philip findeth Nathanael, and saith unto him, We have found him, of whom Moses in the law, and the prophets, did write, Jesus of Nazareth, the son of Joseph."
Andrew found Jesus, but notice what he did after he found him: he went to his brother and brought him to Jesus. Later, Simon became a disciple and an apostle and received the keys to the kingdom of God from Jesus. Simon was not one of the few that found the way (Jesus), but he was lead to Him.
It is clear what Philip did after coming to the Messiah. He went and found Nathanael. He told Nathanael all about the Messiah and finally convinced him to "come and See" (John 1:46). Although Nathanael's initial response was quite negative, he quickly became a disciple after encountering Jesus. Did Nathanael find the way? No, he wasn't even looking in the direction where it could be found. He completely ignored anything coming from Nazareth. How did he become a Christian? Again, one of the few that had found the way (Jesus, truth) went to him and convinced him to come and see.
This passage gives us insight in how a few becomes a multitude. It happens when the few that find the way begin to go to their relatives, neighbors, and friends and bring them to Jesus, the way, the truth, and the life.
The Christians of today need to be baptized, infected, or some how infused with a desire to not only tell people about Jesus (the way), but to also bring people to Him. Convince the people to come and see. Are we convinced that Jesus is the greatest thing that can happen in a person's life? Of course we are. Then why aren't we a little more aggressive in telling others about Jesus? Are we afraid of their response? Do we think they may be uninterested? What is it that holds us back from sharing the good news with hurting people? It is like someone telling you they have a splitting headache. You understand and are sympathetic because you have had one before. Yet while you are standing there listening to them describe their pain, you have an aspirin in your hand that will knock the pain out immediately. You know it works because it works for you. Do you stand there and keep the good news to yourself or offer the pill? You, of course, tell them that it works for you and that you would like for them to try it. You know they will feel better if they take it. You know that it will make them happy and forever thankful to you for your kindness in sharing with them this good news.
What do we think the gospel is? It is good news that can help hurting people. Who will you see at work today hurting from a situation that you can relate to? Jesus helped you in your time of trouble; don't you think they would like help as well? They are looking for a remedy but can't seem to find the answer. They have tried everything except the right thing, Jesus. They can't find the way; will you help lead them to Jesus? There is a powerful parable found in Luke 14:16-24 that will motivate us to reach the lost.
Luke 14:16-24
"Then said he unto him, A certain man made a great supper, and bade many: And sent his servant at supper time to say to them that were bidden, Come; for all things are now ready. And they all with one consent began to make excuse. The first said unto him, I have bought a piece of ground, and I must needs go and see it: I pray thee have me excused. And another said, I have bought five yoke of oxen, and I go to prove them: I pray thee have me excused. And another said, I have married a wife, and therefore I cannot come (Verses 16-20).
Now we can all relate to this situation. How many times have you invited someone to church and they began to make excuses? They all seem to have an excuse why they can't come. In this story, Jesus related the importance of inviting people to his supper (church), but He also revealed the sad truth that not all whom we invite will come. When they decide not to come, it is imperative that we move from the first dimension of evangelism, which is inviting people to church, to the second dimension, which is bringing people to Jesus.
"So that servant came, and shewed his lord these things. Then the master of the house being angry said to his servant, Go out quickly into the streets and lanes of the city, and bring in hither the poor, and the maimed, and the halt, and the blind" (Verse 20).
We can see that the master of the house was urgent concerning the house being filled. He was angry when there were some seats still empty. He emphasized the urgency of the hour by telling the servant to go out quickly.
The church must realize the urgency of the hour. We must respond in a quick manner. Time is wasting away, and the hour of His coming draws near. We must discard lackadaisical attitudes and we must sound the siren as we race to the aid of those still lost and hurting.
The second dimension of evangelism must grip us all. We must go out quickly into the streets and lanes of the city and bring in the less fortunate, the poor, the maimed, the halt, and the blind. Jesus wants the house to be full. This does not solely relate to people in these physical conditions, but it relates to the spiritual as well. We must bring in those that have been maimed and crippled in their spiritual lives. They are emotionally crippled from a past or present situation. They are blinded from the truth, looking for it but never finding it. Will you go to the second dimension of evangelism and bring them in? Many can invite people to church, but who will take the time and effort to bring them to church, i.e., bring them to the Way.
Andrew brought his brother Simon Peter to Jesus. Look at the great things Simon did for the kingdom of God. He preached the first sermon of the church on the Day of Pentecost, and thousands believed and were added to the church. Andrew didn't invite him to stop by some time when he had a chance, but rather he brought him to Jesus.
It makes a difference when someone brings you to Jesus. Who do you know that you could bring to Jesus this Sunday? Are you willing to invite them or better yet bring them?
"And the servant said, Lord, it is done as thou hast commanded, and yet there is room. And the lord said unto the servant, Go out into the highways and hedges, and compel them to come in, that my house may be filled. For I say unto you, That none of those men which were bidden shall taste of my supper" (Verses 22-24).
The servant reported the results to the master of the house. After they had sent out all of the invitations and the guests were seated, there was still room. After they had gone out and brought in the hurting, wounded, and less fortunate, there was still room. So Jesus urged them to go to the third level of evangelism, which involves compelling people to come to Jesus. To compel is to force, drive, or constrain something or someone. So they left the house and went out into the highways and the hedges. They went everywhere urging people to come.
They were not only inviting and bringing people, but they were also compelling them to come. They made it urgent, exciting, and necessary. They made people feel as if they were missing something if they chose not to come. We must begin to compel people to come into the Lord's house. The last statement of the parable gives the reason for the inviting, bringing, and compelling—it is to fill the Lord's house. Jesus wants a full house at the marriage supper. When is the marriage supper? It is when we all get to heaven. In order for the house to be full, we must invite, bring, and compel the people to come. How will they know unless those that have found the way go and get them and bring them to the truth? You can do it. You must do it!
Matt 7:15
"Beware of false prophets, which come to you in sheep's clothing, but inwardly they are ravening wolves."
When reading this passage it seemed odd to me that the content in verse 15 was placed with verses 13 and 14. Jesus was talking about two different ways and then he warned us to beware of false prophets who will come to us in sheep's clothing, but inwardly they are ravening wolves. Here is the supreme reason why few find the way. Many people are looking for truth, but while they search for it, false prophets come along looking harmless and lead them astray. What the false prophet has to say is believable and can even help them in their situation, but is it the truth or the way? No, there is only one way, and Jesus is it. Jesus said that no one can come to the Father except by Him.
In many cases, false prophets have led people to an experience that falls far short of the truth. The people searching are honest and hungry for truth, but they must beware of the false prophet.
I am stirred up when I see how aggressive the false prophets are in spreading their news, while those with truth, sit back with a passive and unconcerned spirit. If the false prophets will advertise, offer free material, stand in airports, and knock doors, then what should those with truth be doing?
It is past time for those that have found the way or have been shown the way to march headlong into aggressive evangelism. We need ever born again believer to mount up for battle and begin an onslaught against Satan and his foes. How do you damage Satan's kingdom? How do you tear it down? The best way to tear down his kingdom is to weaken the foundation of its strength. The way you do this is by reducing his army. His army decreases when the kingdom of God increases, and God's kingdom increases every time a new soul is born again of the water and of the Spirit.
We'll see more souls saved when people like you and me get sick of sin reigning in people's lives. It is time you decided to share with them the hope, joy, and truth that will make a resounding difference in their sin stained lives. We must turn a few into a multitude.
You might wonder if people are really searching for truth. I think this illustration will help you see the plight that people find themselves in today.
You are looking for a house. You know exactly what you want. Three bedrooms, two baths, large kitchen, formal living room, large den, two-car garage, and a fenced in back yard. You know the style of house you desire, but there is only one problem: you can't find it. You have exhausted yourself looking in the paper, making phone calls, and visiting houses. None of them are what you're looking for, but somehow you feel the house is out there somewhere. Finally you call a realtor. She assures you that she will find the house you are looking for. After checking her computer, she gives you a call in a couple of days and schedules a time to pick you up to show you a house.
When you drive up in the driveway you are in awe. The front of the house is just as you pictured it. When you step into the entrance, you begin to walk through the house amazed. This is the house you have been looking for! Everything is just as you thought and hoped it would be. The backyard is fenced and the kitchen is just the right size, so you decide to buy the house. You close the sale, move in the house, enjoy it, raise your family there, and make many memories you will never forget.. But guess what? You him and explained the Word of God more perfectly to him. He was looking for the truth but hadn't yet understood it all. He accepted what they shared with him and began preaching the true gospel.
Oh, yes. We can't forget about the man Cornelius. The Bible describes him as a devout man and one that feared God with all of his house. He gave much alms to the people and constantly prayed to God. This sounds like a man that loved God and even had a relationship with God, but he hadn't found the way, the truth, and the life (Jesus). An angel instructed him to send for Simon Peter, so Peter could tell him what to do. There was more for this man and his household. You know the story. As Simon preached to them, they all received the Holy Ghost and later were baptized in the name of the Lord. Someone went to them and showed them the way—they took the gospel to them.
I have a question for you. Do you think you are one of the few who have found Jesus? Did you find the way? Did you read the Bible and discover all by yourself the need of being born again? If you did, then you're one of the few. However, I think that most of us fit in the other category. Someone taught us, preached to us, invited us, brought us, or compelled us to come to the Lord's house. More than likely someone brought you to the Way.
If someone cared enough about you to bring you to the way, then it would be fitting for you to do the same for someone else. Let's get started today. You can turn a few into a multitude. There will be a multitude in heaven that no person can count, dressed in white robes and worshipping the Lord. How will a few that find the way (Jesus) become a multitude? You know how by now. It is time to take action. When you go out today, invite someone to church. Tell them what Jesus has done for you and what He can do for them, but don't stop there. Determine that you will bring someone to church this week. If they turn you down, don't stop or be sidetracked. Begin to compel them to come. Get excited about the good things of God. You can help fill the house up.
Let's work together and make a few into a multitude!
The above article, "Gravitate to Others" was written by Shelly Hendricks. The article was excerpted from chapter five in Hendricks's book Evangelism.
The material is copyrighted and should not be reprinted under any other name or author. However, this material may be freely used for personal study or research purposes.
This article may not be written by an Apostolic author, but it contains many excellent principles and concepts that can be adapted to most churches. As the old saying goes, "Eat the meat. Throw away the bones."