Work ethic. In discussing the importance of working diligently, we recognize that employees need time to relax and take breaks, simply to be more effective. There are also times when work is slow. As long as they follow the employer's guidelines and fulfill the work they are assigned to do, they may be able to take some personal time or attend to some personal matters. However, they should not neglect their work or cheat their employer of the time for which they are paid.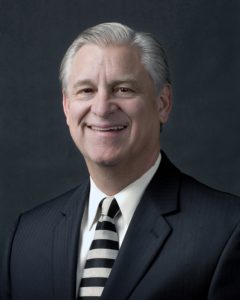 By David K. Bernard
To View the Entire Article, Click Here
To Download the Entire Article Directly to Your Computer, Click Here
To View the Outline, Click Here
To View the PowerPoint, Click Here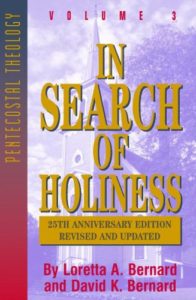 Thou shalt not steal (Exodus 20:15).
Do not steal . . . Defraud not (Mark 10:19).
In this chapter we will study various questions related to personal honesty and integrity, namely, theft, fraud, paying taxes, paying debts, extortion, and bribery. (For a discussion of lying, see chapter 4.)
Theft. The Bible teaches respect for the property and possessions of others. Stealing is the act of taking someone's property without his or her consent. Theft is wrong regardless of the value of the stolen goods, the wealth of the victim, or the poverty of the thief. The Bible admonishes, "Let him that stole steal no more: but rather let him labour, working with his hands the thing which is good, that he may have to give to him that needeth" (Ephesians 4:28).
The proper way to obtain what we need is to work for it. "If any would not work, neither should he eat" (II Thes­salonians 3:10). Some believe that if poor people truly need something, they are justified in taking it from a rich person who can easily replace it. Others hold that if something is not guarded, the owners do not consider it to be valuable and so do not deserve to keep it. These are human rationalizations, however, not the Word of God. Neither the old covenant (law of Moses) nor the new covenant (teaching of Jesus) allows such exceptions, but they simply command, "Do not steal."
To be as practical as possible, let us give some exam­ples of stealing:
Checking out a book from a library and not returning it.
Downloading copyrighted songs, movies, or books from the Internet without permission or payment.
Making copies of copyrighted software in order for other people to possess it without permission or payment.
Borrowing money without intending or attempting to repay.
Refusing to give tithes and offerings to God (Malachi 3:8-12). Tithing began before the law, for Abraham and Jacob paid tithes (Genesis 14:20; 28:22). Jesus endorsed the practice (Matthew 23:23), and Paul gave lessons on giving (I Corin­thians 9:7-14). Ministers should pay tithes on their income, even if they receive their income from the tithes of others (Nehemiah 10:38; Hebrews 7:9). Many other passages of Scripture teach or commend the paying of tithes. (See Leviticus 27:30; Numbers 18:21; Deuteronomy 14:22; Proverbs 3:9; Luke 11:42; Hebrews 7:5-10.) When we give tithes (ten percent of net income) and offerings (freewill giving of any amount), we honor God as the true owner of everything we possess. He is the one who gives life, health, strength, ability to work, and opportunity to receive income. He is the one who has supplied our needs and blessed us materially. We are stewards of these blessings, and by giving a small portion to His kingdom we acknowledge His ownership and give thanks for His blessings. When we refuse to do so, we actually rob God.
To View the Entire Article, Click Here
To Download the Entire Article Directly to Your Computer, Click Here
To View the Outline, Click Here
To View the PowerPoint, Click Here