David, whose life was filled with more activity than most of the men we can think of, purposed to have set aside times of prayers. For all of us who would excuse our neglect of prayer with a busy life schedule, David could stand as a witness to condemn us. If he could set aside time to pray, we can.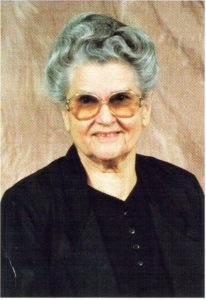 By Annie L. Alford
To View the Entire Article, Click Here
To Download the Entire Article Directly to Your Computer, Click Here
To View the Outline, Click Here
To View the PowerPoint, Click Here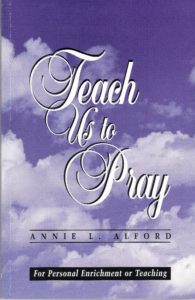 Matthew 26:36-44
Psalms 109:4
It would be easy to assume there can be as many different ways to pray an hour each day, as there are people who desire to do so. Today's lesson is not intended to set up a pat­tern to be used without variations. In fact, such a result would defeat the purpose of the lesson.
Many people have problems of communication with other people; and there are certain rules and exercises that, when practiced, can help overcome these problems. There are many more people who have problems of communica­tion with God; and these also can be overcome by practice of constructive rules.
However, prayer, as conversation with God, should flow easily and naturally as does conversation with men. So the rules or outlines are merely a means to an end, and not the end itself.
No matter how simple the beginning of a prayer life may be, it must progress until it reaches a place of comfortable, regular communion with God, without the crutch that assisted in gaining such a goal.
Neither can we assume that prayer can be limited to one hour each day. If we can reach an hour, we can learn to pray longer, for we have studied about all night prayer meetings.
Nehemiah 1:4-11
"And it came to pass, when I heard these words, that I sat down and wept, and mourned certain days, and fasted, and prayed before the God of heaven,
And said, I beseech thee, 0 Lord God of heaven, the great and terrible God, that keepeth covenant and mercy for them that love him and observe his commandments:
Let thine ear now be attentive, and thine eyes open, that thou mayest hear the prayer of thy servant, which I pray before thee now, day and night, for the children of Israel thy servants, and confess the sins of the children of Israel, which we have sinned against thee: both I and my father's house have sinned.
We have dealt very corruptly against thee, and have not kept the commandments, nor the statutes, nor the judg­ments, which thou commandedst thy servant Moses.
To View the Entire Article, Click Here
To Download the Entire Article Directly to Your Computer, Click Here
To View the Outline, Click Here
To View the PowerPoint, Click Here