How to Successfully Change
Robert E. Henson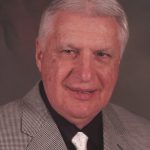 2 Corinthians 3:17-18
Now the Lord is that Spirit: and where the Spirit of the Lord is, there is liberty.
But we all, with open face beholding as in a glass the glory of the Lord, are changed into the same image from glory to glory, even as by the Spirit of the Lord.
The prominent themes of these two verses are liberty and change. These two ideas have a definite connection with each other.
Many times God deals with us about a needed change in our lives. We are convicted by the strength of the truth of God's Word. We know that we need to change. We want to change. We even promise God, and ourselves, that we will change.
However, more times than not, we "cool off' from the conviction and drift back to our previous habits. No significant or permanent change is effected in us.
Why is this so often the case?
The answer is very basic. Simply put, voluntary change of the way we live and operate is usually not easy.
Voluntary change sounds easy; however, it is not. Sociologists inform us that it takes at least 21 days of constant application of a new habit to replace an old or bad habit.
Change requires concentration and discipline. In the rapid pace of life in the 21st century, it is a monumental challenge for any of us to maintain focus and the continuing application of new habits or lifestyle in our everyday living.
I believe the Lord gave me some insights as to How to Successfully Change. I believe that successful change can be broken down into six essential steps, and I want to share them with you.
Receive God's Message
To receive God's message is to really listen to what "Thus saith the Word of the Lord."
Sometimes we hear the words of the message, but we don't really hear the message. To receive God's message is to pay close attention to what the Lord is saying.
On more than one occasion, after Jesus had taught kingdom principles, He cried out and said, "He that hath ears to hear, let him hear." Another time, Jesus said, "Let these sayings sink down into your ears:" Jesus was hereby emphasizing that the people needed to receive and absorb the all-important message.
Accept God's Message
This step involves agreeing with God's message. It is possible to hear the real message and yet reject its content.
Holy change is not possible unless we agree with God's view on the given subject. I must acknowledge and confess that I need to change. It is here that desire for change should be conceived in us.
Hold On to God's Message
This is the very step where most change evaporates and is lost. Failure to hold on to God's message results in the erosion of our desire to change.
The reason that change often dissipates into nothingness is that, when we lose the force of God's message working within us, we lose the inspiration and motivation that is sorely needed to accomplish positive change. If I am to change, I must hold on to God's message.
How can a person insure the holding on to God's message? Here are three suggestions:
If it was in the form of a sermon or Bible study — buy the tape, CD, video, or DVD, and listen to it over and over again.
Rehearse God's message back to Him as you talk to God in your daily prayer times. The more a person does this, the better.
Fasting is another way of helping us to hold on to God's message.
Internalize God's Message
I firmly believe that this step requires the assistance of the Holy Ghost.
Don't miss the firm statement of 1 John 2:27.
But the anointing which ye have received of him abideth in you, and ye need not that any man teach you: but as the same anointing teacheth you of all things, and is truth, and is no lie, and even as it hath taught you, ye shall abide in him.
The above verse declares that the anointing is resident within persons who have the baptism of the Holy Ghost. The anointing is a teacher. The anointing does a particular type of teaching — It teaches us from within.
The anointing makes it possible for us to internalize the message of God. By the term internalize, I am referring to the ability to adopt God's message to begin a new way of thinking within us.
Process God's Message
This step involves discovering how to flesh out God's message in your own particular life and circumstances.
We are not necessarily to copy someone else's formula. Quite often the copy method is tried and then abandoned because it didn't fit the copier's personality or surroundings. I am not to copy the formula; I am to harvest the principle and then correctly apply it.
I am convinced that it often takes considerable prayer to understand appropriate and useful application of God's messages. The processing of God's message may require a mental paradigm shift or a re-alignment of attitudes. Sometimes the processing of God's message creates seismic upheavals in our lifestyles. In processing God's message successfully, we have to become willing to change.
Act on God's Message
The nature and power of change is revealed through action. If I do not act differently, there has been no change.
If I do not change, then God's message has been lost on me, as the whole point of God sending the message is for me to change.
World Changers understand that they must change to better please the Lord and to better serve their fellow man!
The above article, "How to Successfully Change" was written by Robert E. Henson. The article was excerpted from chapter eight in Henson's book, World Changers.
The material is copyrighted and should not be reprinted under any other name or author. However, this material may be freely used for personal study or research purposes.