Do we sincerely have the opinion that He must increase and we must decrease? Does our experience with the King exceed our experiences with the kingdom? Are we more interested in His lordship than our territorial preservation? Other leaders, both sacred and secular, have concurred in this. Simon Well said, "Real genius is nothing else but the supernatural virtue of humility in the domain of thought."

By T. F. Tenney
To View the Entire Article, Click Here
To Download the Entire Article Directly to Your Computer, Click Here
To View the Outline, Click Here
To View the PowerPoint, Click Here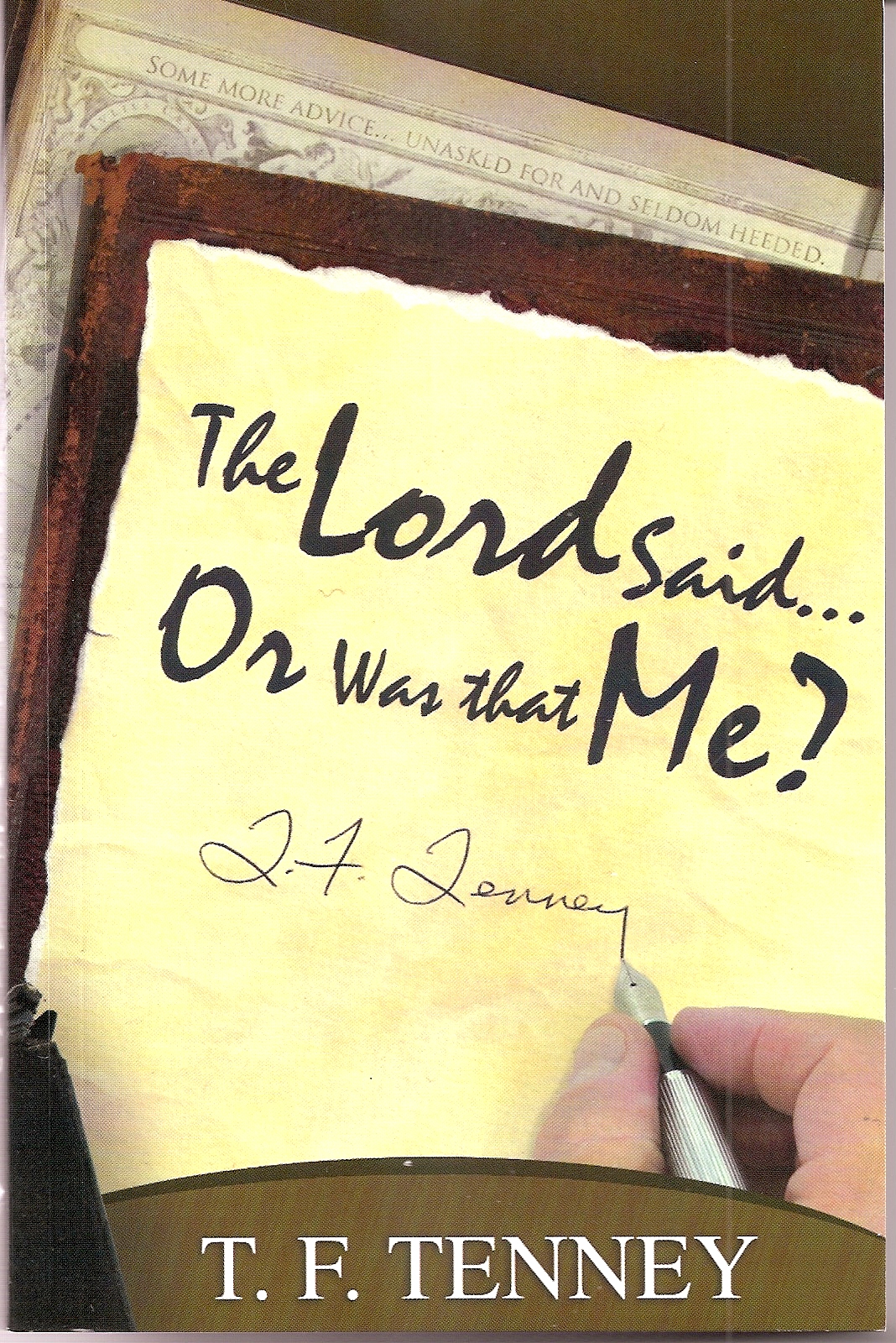 Humility is the most sensitive of all graces. The moment you think you have it, it's gone. Yet no great leader in any arena, in any age, has succeeded in continuity without it. William Temple said, "Humility does not mean thinking less of yourself than of other people. Nor does it mean having a low opinion of your own gifts. It means freedom from thinking about yourself at all."
How true! To a sincerely humble man the cause is paramount above all. Let's talk about it—as it relates to leadership.
More than two thousand years ago the philosopher Lao Tzu wrote, "In the leader's desire to be at the front of people, he must in his own person be behind them. In his desire to be above the people, he must in his speech be below them." Sincere words are not showy; showy words are not sincere. Those who know do not say; those who say, do not know.
Micah 6:8 tells us: "He bath skewed thee, 0 man, what is good; and what doth the LORD require of thee, but to do justly, and to love mercy, and to walk humbly with thy God?" Isaiah confirmed, "I dwell . . . with him . . . that is of a contrite and humble spirit, to revive the spirit of the humble, and to revive the heart of the contrite ones" (Isaiah 57:15). Revival leadership, by this passage, has its roots in humility. According to Isaiah, humility is a spirit.
The great apostle Paul did not talk about it; he lived it. In A.D. 59 not long after his conversion, he said, "I am the least of the apostles" (I Corinthians 15:1-9). Several years later he said, "[I] am . . . the least of all saints" (Ephesians 3:8). Before he died, he felt he was the chiefest of sinners. (See I Timothy 1:15.) The longer he ministered, the greater concept he had of "He must increase, but I must decrease," yet he never fished for praise with humility's bait. What a leader!
He had no ambition, so there was nothing to be jealous about. He had no reputation, there was nothing to fight about. He lost that at Calvary. He had no possessions, nothing to worry about—no rights so He could suffer no wrong. He likened himself as already dead, so who could kill him? That's what you call an apostolic attitude of humility toward your world, your work, and your crucified Lord. Nothing sets a leader so much out of the devil's reach as genuine humility.
"Moses wist not that . . . his face shone" (Exodus 34:29). It was shining with a holy brilliance, but oh, for a holy ignorance! To think that humble and meek man Moses fell on his strong side by the loss of his temper. A truly great man has one desire—and that is to remain small. Again, the seed of humility is found at the heart of every Bible great. Not false humility, that's just pride with another face on it. Oh, for a "holy glow" but oh, for a holy ignorance of it!
Saul had it but he lost it. He said, "I'm from the smallest of the tribes and the least of families." He hid when he was called to kingship. Later, pride got him. The prophet said, "When you were small in your own eyes . . ." That's the key—how are you in your own eyes?
To View the Entire Article, Click Here
To Download the Entire Article Directly to Your Computer, Click Here
To View the Outline, Click Here
To View the PowerPoint, Click Here