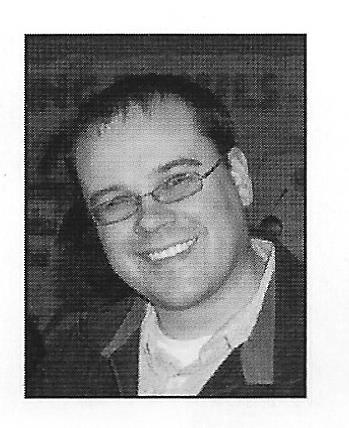 I Choose Joy By Tim Morey
Walk with God long enough and you'll come to realize that "bad stuff" can happen to any of us, at any time. Sickness, loss of a job, betrayal – the list of possibilities goes on and on. In a moment's notice, one could easily find themselves standing face-to-face with frustration, discouragement and unhappiness. Any that disagree with that claim and live in the elite neighborhoods of Cloud Nine, should be reminded that the rest of humanity lives in "ReaIVille." Truly, the rain falls on the just and unjust (Matthew 5:45),
Emotions of happiness can be like a winding, twisting roller-coaster at Six Flags Great America. On Monday, someone buys you a Strawberries and Crème Frappuccino and instantly you feel the thrill of happiness because of the kind gesture. Let your car breakdown Wednesday morning and unhappiness will be pounding on your door. That roller-coaster of happiness continues climbing and diving, gaining speed or slowing down.
Ride that happiness roller-coaster long enough and it will eventually leave you sick and nauseated.
As Christians, we should not focus on constantly trying to catch the elusive emotions of happiness; rather, we should strive to grow in the joy of the Lord. Some may mistakenly think that joy and happiness are one and the same and are interchangeable terms. Unfortunately, that is simply not the case.
To make a comparison, happiness results from the conditions of our environment while joy results from the condition of our relationship with God. Because environments change, our happiness can fluctuate due to situations beyond our control. Because God does not change (Hebrews 13:8), His joy is always within reach. A person can receive joy from several sources:
First, we need to enter the presence of God. Psalm 22:3 says, "But thou art holy, 0 thou that inhabitest the praises of Israel." What a powerful thought! That the presence of the almighty, Holy God would inhabit, or live within, the praises of His people! Praising and worshipping God is so significant to the Christian walk because as His kingship enters a situation, so does all of his power and authority. Psalms 16:11 makes another spiritual connection to the presence of God when it declares, " … in thy presence is fulness of joy … " We gain joy by merely being in His presence!
Secondly, we should ask God for joy. In Psalms 51:10-12 the psalmist David requested several things: a) a clean heart [to address sin], b) a right spirit [to address attitude], c) continued access to God's presence, d) that His Spirit wouldn't let him fall and e) restoration of "the joy of thy salvation". David realized that God could restore lost joy! Jesus spoke unto His disciples, "Hitherto [up until this time] have ye asked nothing in my name: ask, and ye shall receive, that your joy may be full" (John 16:24).
Thirdly, we need to submit ourselves to the Spirit. In I Corinthians 15:31, Paul noted submitting to the Spirit is a daily process. We die to ourselves, so that Christ can live in us and through us. Galatians 5:22-23 mentioned a list of fruit of the Spirit, one of which is joy. As we daily submit ourselves to the Spirit, one of the results will be the continued growth of joy in our lives.
In John 15:9-15, Jesus declared to His disciples that, if they obeyed His commandments, they would abide in His love. He then shared that His desire was that, It ••• my joy might remain in you, and that your joy might be full." What an amazing promise! Keep His commandments and you will live surrounded by His love, His joy will be in you and that joy can be full!
Ecclesiastes 2:26 declares, "For God giveth to a man that is good in his sight wisdom, and knowledge, and joy …" If we stay in correct spiritual standing with God, He will give us joy out of the storehouses of heaven. Even when we sin, He is faithful and just to forgive us (I John 1:9)
Fourthly, we need to remember His promises and testimonies. When we recall the testimonies of what God has done, a joy will spring up in our hearts (Psalms 119:111). When we ponder the "hope of the righteous" it will bring joy (Proverbs 10:28 ESV), When we think about heaven and all His promises, we can be encouraged! He is preparing a place for us!
Even in the midst of trial or tribulations, God has promised joy. Isaiah 29:19 ESV promises that the meek, those who endure injury with patience and without resentment, will receive "fresh joy ill the Lord". When happiness is nowhere to be found, we can experience fresh joy! When we have the joy of the Lord, it becomes a strength unto us (Nehemiah 8:10).
Show me a person who has a healthy devotional walk with God (prayer, praise and the Word) and I will show you a person who can express joy in the midst of an unhappy situation. In the midst of crisis, they can worship and shout with joy (Psalms 100:1-2, Psalms 71:23 AMP)! Cathy Cassani Adams summed it up best when she said, "Happiness comes and goes.  Joy comes and goes, but it is always a choice." Seek out the joy of the Lord I Declare His Joy! Choose Joy!
Tim Morey attends First Church of Athens, Alabama where he serves as Assistant to the Pastor. Tim /s originally from Appleton, Wisconsin and is a graduate of Jackson College of Ministries.