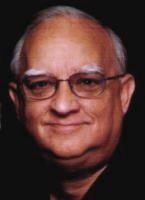 The Name of Jehovah
By  Gordon Mallory
To View the Entire Article, Click Here
To Download the Entire Article, Outline, or PowerPoint, Click Here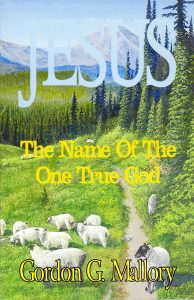 Our texts are generally quoted from the Kin James or the Authorized Version of the Bible. It will be noted, however, that where God's Old Testament Name Cs involved, the verses are taken from the American Standard Version (ASV).
The American Standard Bible was published in 1901 by the American Revision Committee. Prior to the publishing of this translation, the American Committee collaborated with the English Revision Companies to produce the English Revised Version in 1885. Respecting differences, which might arise between the two companies of scholars, it was agreed that the English scholars had the initiative in the English revision and their views should have the decisive vote.
To offset this, the American preferences were published in the form of an appendix in the English Revised Bible, and in the American Standard Bible was published the preface to the English Bible.
We now quote from the preface to the English Revised Version; "It has been thought advisable in regard to the word 'JEHOVAH' to follow the usage of the Authorized
Version, and not to insert it uniformly in place of `LORD' or `GOD,' which when printed in small capitals, represents the words substituted by Jewish custom for the ineffable name…"
From the preface to the American Standard Version we quote; "The change first recommended in the Appendix — that which substitutes 'Jehovah' for 'LORD' or `GOD,' — is one which will be unwelcome to many, because of the frequency and familiarity of the terms displaced. However, the American Revisers, after a careful consideration, were brought to the unanimous conviction that a Jewish superstition, which regarded the Divine Name as too sacred to be uttered, ought no longer to dominate in the English or any other version of the Old Testament, as it fortunately does not in the numerous versions made by modern missionaries."
The information, which we have taken from both the English and the American Companies, reveals to us that they were unanimous in their conclusions that, for the reasons given, the proper rendition of the Hebrew `Yahweh' is Jehovah. However, the English scholars failed to follow through for fear of adverse publish reaction, while the American scholars chose to correctly translate the Name of Jehovah in the American Standard Version.'
To View the Entire Article, Click Here
To Download the Entire Article, Outline, or PowerPoint, Click Here