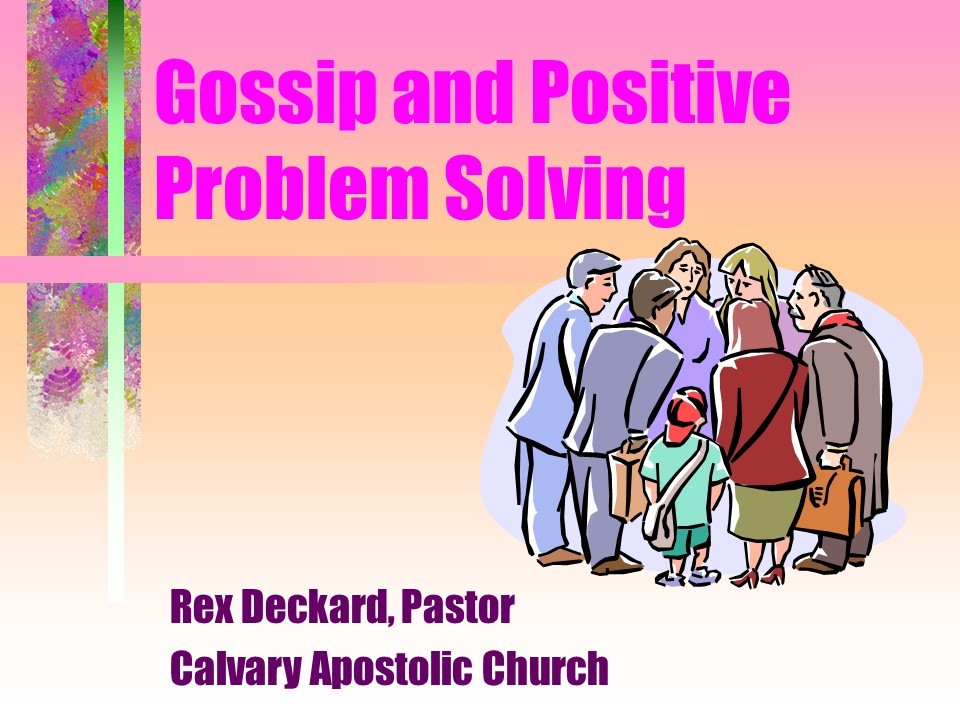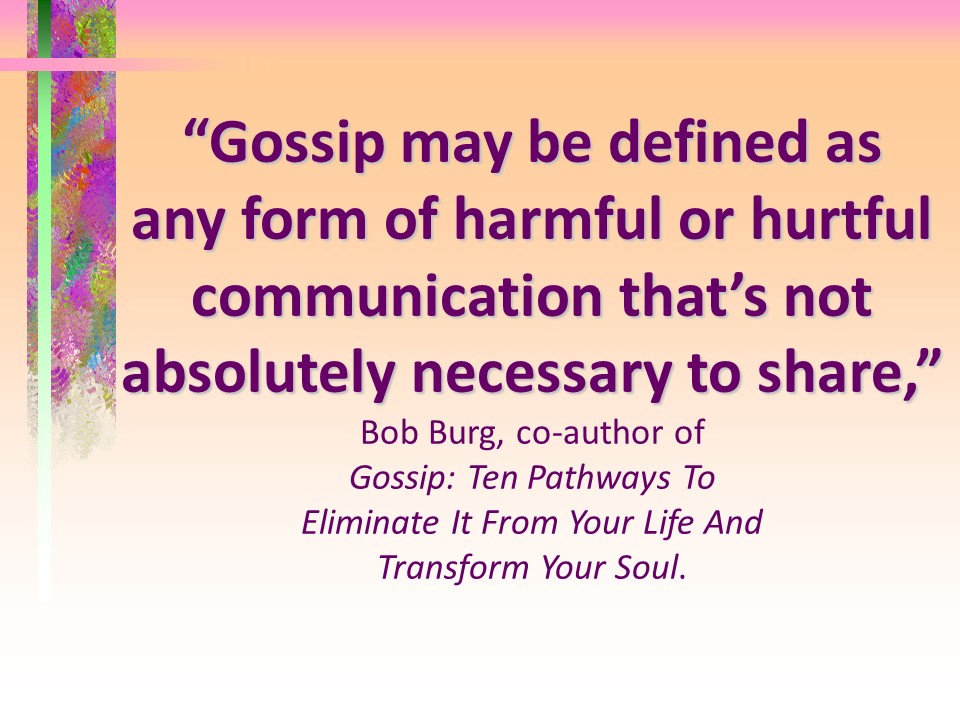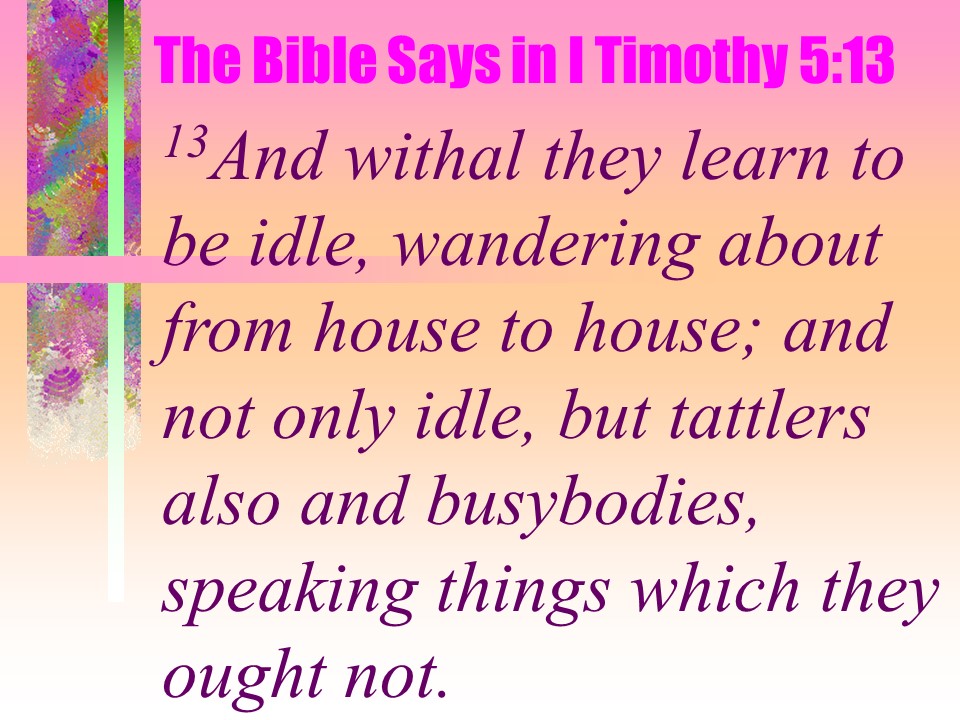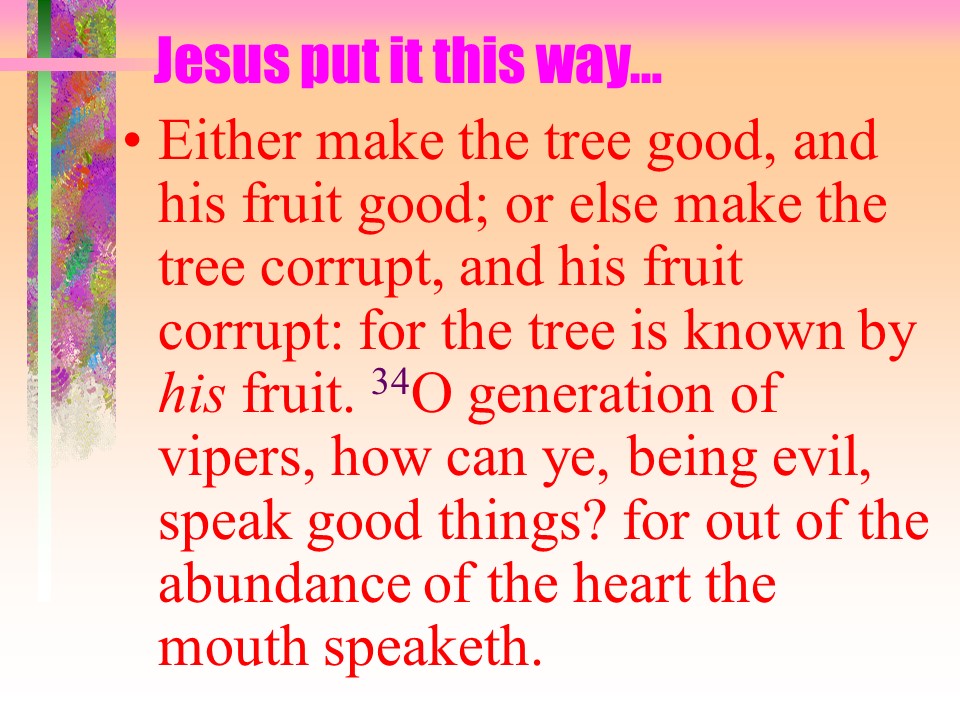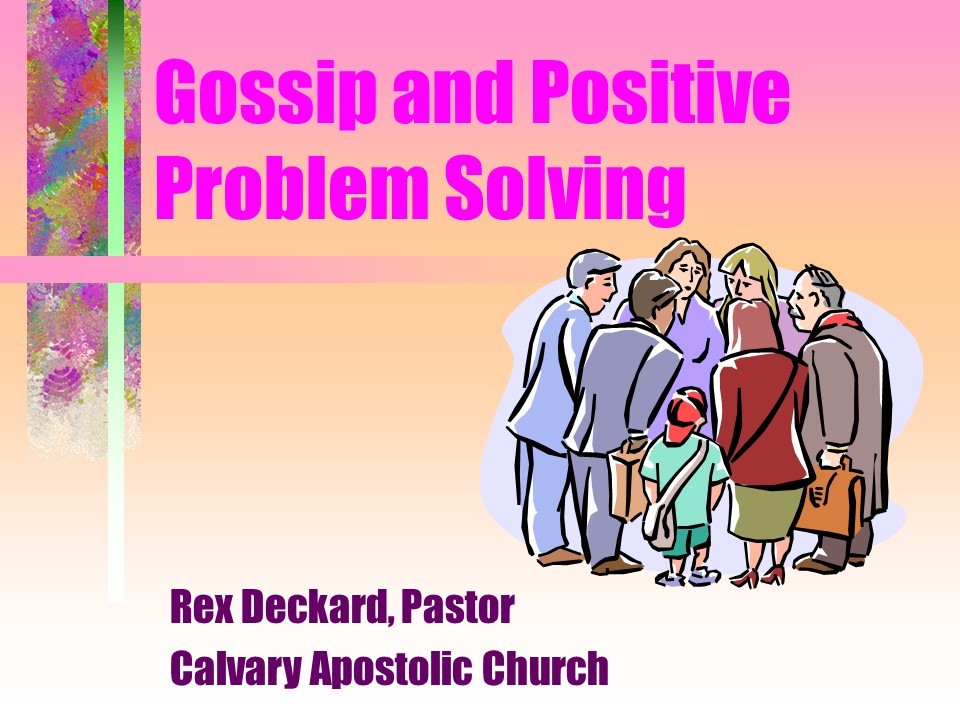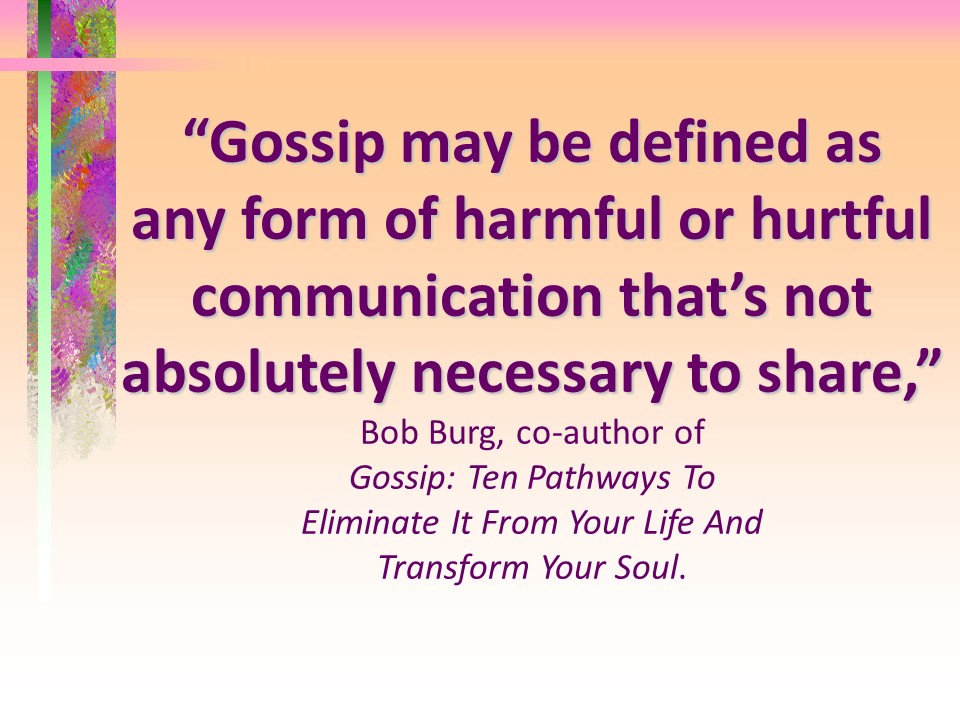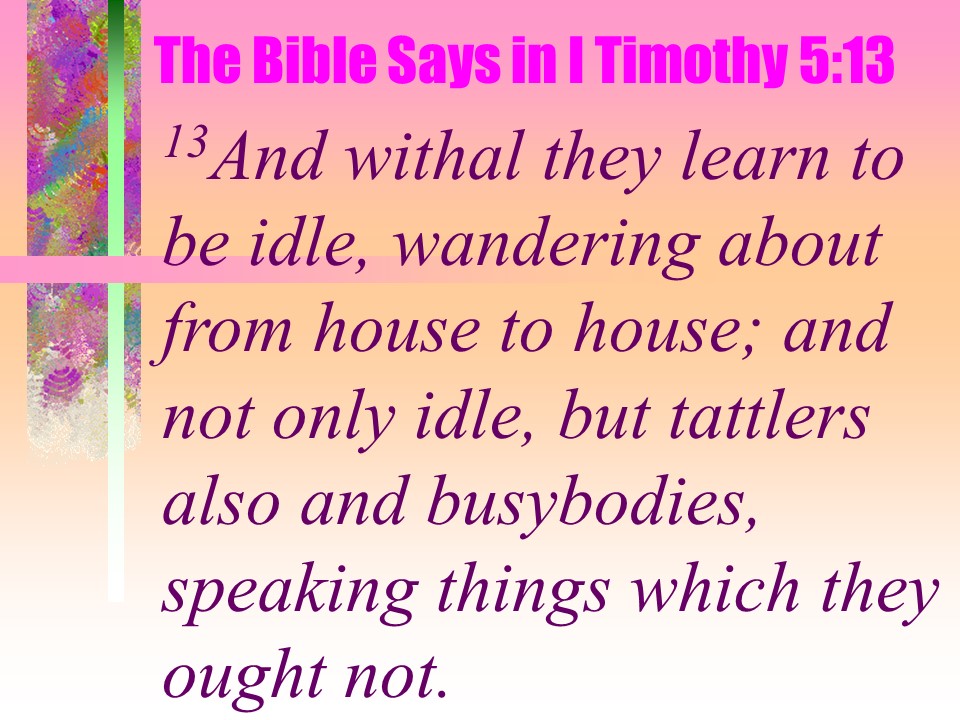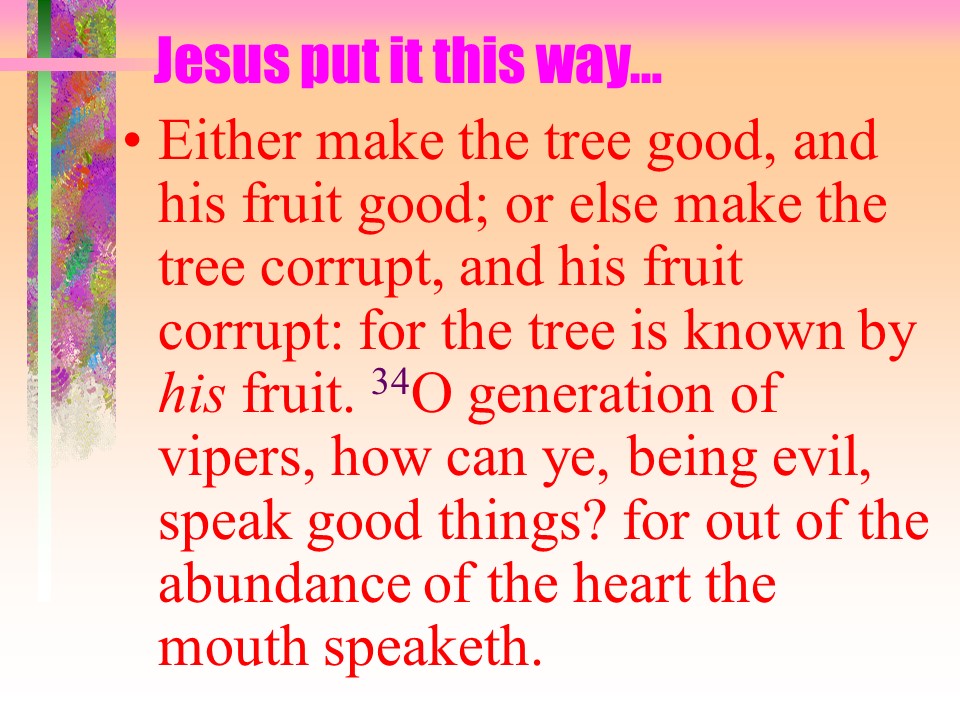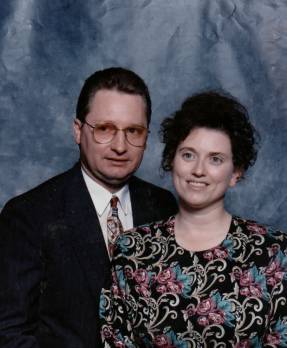 Jesus put it this way…
Either make the tree good, and his fruit good; or else make the tree corrupt, and his fruit corrupt: for the tree is known by his fruit. 34O generation of vipers, how can ye, being evil, speak good things? for out of the abundance of the heart the mouth speaketh. 35A good man out of the good treasure of the heart bringeth forth good things: and an evil man out of the evil treasure bringeth forth evil things.
Rex Deckard pastors Calvary Apostolic Church, in Des Moines, Iowa. He has also pastored churches in Tennessee and Indiana.  He has written for Word Aflame and numerous other publications, and is currently involved in the development of the Apostolic Training Institute project with the General Home Missions Division. He received his Bachelors degree from Indiana University, his Masters degree from Trevecca College and post-graduate work at the University of Tennessee.  He is a licensed teacher and school administrator and has served in the secular field in roles as teacher, clinical educator, counselor and middle and high school principal.
In addition to writing, Bro. Deckard enjoys fishing, gardening, historical sites, flea markets and playing the violin.
His wife, Brenda Deckard is a graduate of Ivy Tech Community College and a licensed practical nurse. She is involved in music and ladies ministries. They have two children, Rex Adam, a sophomore at Saydel High School, and Emilie Lauren, a senior in Alpha Omega Academy.