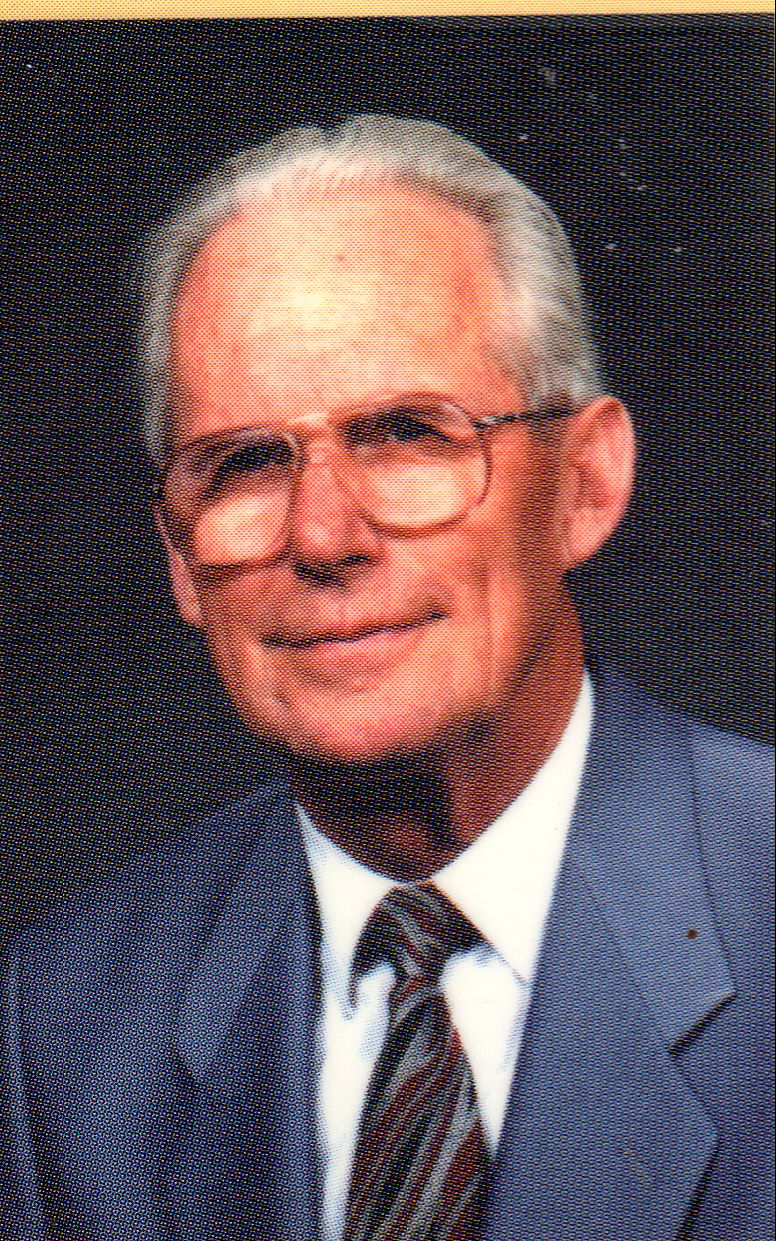 By John D. Mean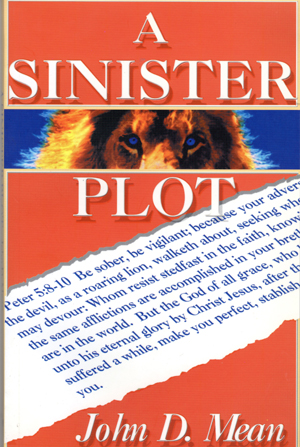 John 10:4 And when he putteth forth his own sheep, he goeth before them, and the sheep follow him: for they know his voice.
The scriptures attest to a very special relationship that exists between Christ and His Church, or, as John put it in chapter 10, The Good Shepherd and His sheep.
The human tendency seems to be more directed towards what Jesus our Lord can do rather than what He is. They were always desiring to see a miracle; from Herod and on down to the least.
John 2:24-25 But Jesus did not commit himself unto them, because he knew all men, And needed not that any should testify of man: for he knew what was in man.
They sought a miracle although our Lord did not commit Himself to this frame of mind. He needed not that any should testify of man for He knew what was in man. When the multitudes began leaving Him during a doctrinal confrontation, our Lord turned to His disciples and asked, "Are you going to leave me as well?"
"To whom shall we go?" answered Peter. "Thou hast the words of eternal life. And we believe and are sure that thou art the Son of God."
In the sphere of politics, there is what we might call three main fields or levels of activity.
1.The Right
2.The Moderate
3.The Left
The worldly mindset has it's way of creeping into the Church. I've lived long enough to observe this. Furthermore, I've traveled to different countries and found that all styles in the world were not all totally influenced by Hollywood, Paris and New York. I've also observed a beautiful and godly modesty among the different cultures that might not be accepted by the whole Body.
The right, the left and the moderate are in the church, which would seem is a very healthy combination. The Early Church had this very particular situation.
It was my lot in childhood to be reared under the umbrella of the extreme right. We had greater insight, according to our reasoning, in the gifts of the Spirit than the rest of the Body. Being rather difficult to function with the rest of the Body, because of these opposing views, we did what men do today. We separated. Sad!
With neither left nor even the moderates to give the proper balance, the right got more right and took on the image of cultic practice. Even the Pastor had no one to pull him back and take him aside for counsel. The Shepherd's voice was heard no more through the Body. Hey! Determined, the sinister one is following close on your heels to push you over the precipice. You might ask, "What do you mean by the far right?" Well, it's sort of a Pastoral mind—control. Sort of like walking clumsily over the Apostle Peter's admonition to the elders, "Not lords over God's heritage, but ensamples to the flock." It was directing all aspects of their members' lives with very strong authority. "And if you don't…" who knows what the sentence will be?
They were directed, "Who to marry," (breaking up couples who loved each other and put them with those they had no special feelings for, creating an unhappy marital union). Much more could be said more pointedly, but perhaps for obvious reasons it would not be wise. For example, one precious sister slipped into a coma and died too early. A sweetheart, every inch a Christian, an ideal mother, but wounded, abused and trapped. Jesus took her home where angels sing — free from the ranting on earth.
Those were the days of radio. And if you bought one and put it in your home you were going to Hell. Further, ladies, if you failed to don your cotton or thick silk stockings and resorted to those damnable nylons, the same sentence. I wonder how much time is spent in telling the weaker vessels they shouldn't wear pants. Did we ever explain to them why men stopped wearing skirts? The Church is not a place for naivety but wisdom and truth. To be lady—like, modest and free from a lot of worldly debris is indeed precious. There is nothing in all this world as beautiful as a godly woman, modestly dressed, without worldly make—up, with her long hair and without unnecessary jewelry. However, we must allow for modesty in all cultures of the world. the styles of our North American Continent were not necessarily created in Heaven. The thought just came to me, that if our Lord happened by our church house next Sunday, would I feel comfortable in turning the pulpit to Him to expound the Word — His Word — with His beard and skirt—like apparel? I'm afraid of the type of holiness, so—called, that goes beyond the standards of our Lord and Saviour, and farther. The Pharisees had it. May God have mercy! We need to know the Shepherd's Voice.
It was a very fortunate thing that Peter was dealing with Jesus and not with me — my assistant cursing and swearing — and yet wanted a very special audience with Peter to be Number 1 on the agenda after His resurrection to lead His Church into Pentecostal Revival.
"Peter, do you love me?" With tears flowing, deeply amazed at the forgiveness of our Lord, Peter answered in the affirmative. Peter was waiting for the hammer to fall and the devastating order of several months' probation, and the stiff reprimand, but neither came.
Peter's thoughts were, "Back to fishing. I've blown it!" Jesus never did address Peter's failure, that is, from what we know of. Further, He never did even suggest taking the Keys of the Kingdom and giving them to another. Call our Lord Left—wing if you wish, it's not there. Peter received nothing but tenderness, love and genuine concern. He didn't even ask for an opinion from the others present and neither did they vie for an opportunity to give their's. Jesus even went the tenth mile and had a meal all prepared for the occasion. Meals together were not taken lightly in those times. There were no hidden agendas. It was all on the table just love, that's all — nothing more. Our Lord didn't seem the least bit interested in protecting His reputation. You see, He surrendered it long before to love and to protect those whom He called, unto the end.
Surely the God Who works in the realm of the heart — way down deep — knows our plight and the answers to all our questions.
My background in spiritual things was very fortunate. I had a mother who loved her Lord intensely with all her heart. She heard from God and taught me how to hear God's voice. Many things that happened in daily experiences that built and increased my faith. When I was born there was no doctor present. We did not go to doctors in those days. Jesus was our Healer. The pastor's wife delivered me.
I well remember while just a boy of being stricken with a bad case of the flu. My mother called our Pastor, our beloved Ray Hatheway. He came into the room and prayed for me. After he left I got up and dressed and came downstairs.
My mother said, "What are you doing down here?"
I retorted, "The Pastor prayed for me, what more do I need?"
My mother thanked the Lord with me. I then put on heavier clothing and went off to the heavy woods setting rabbit snares, still feeling very sick in my body. However, upon returning home sometime later, the flu was totally gone! Oh, yes! Jesus is still our Healer.
On another occasion, I came home from school for my after—school lunch that generally consisted of two pieces of Mom's home—baked bread with butter, and sugar sprinkled on it. But little did I know that day that Mom had just scrubbed the hardwood floors using Gillette's lye in the water, and the spoon I used to dip the sugar was the spoon she used to dip the Gillette's lye. Of course I always licked the spoon. When I did that day I screamed, thinking someone had driven a sharp instrument into my tongue. I shouted, "Mom, take me to the preacher, quick!"
Here we went up through the village screaming at the top of my voice holding on to my mother's hand going to the Preacher's house. Prayer was made and everything turned out fine. God is good!
Still another experience. My brother, Hilton, spent four years overseas during the Second World War. No wonder God turned the tide of victory in our favor. I can still hear the prayer for him and others. When he returned to Canada, we were up along the Tobique River with Dad doing a lumbering contract for Clark and Sons. We traveled to Fredericton to see him. But he had to remain at the barracks for several days of briefing before coming home permanently.
One day my mother said, "John, don't you suppose if we would pray, God would show us when Hilton will be arriving home?"
We prayed and I interrupted excitedly and said, "Mom, Hilton is coming on the train this Thursday."
We both thanked God for the answer. On that Thursday I pulled the long hand—sled up to the train siding to help my brother with his luggage. The train pulled in and my brother walked off. Thinking he was going to surprise us, he said, "How did you know I was coming today?"
God is good and He cares for us and will encourage us in His way.
Back to our extreme rightist Church. There were five men who separated from the main flow of fellowship. Shortly after, another separated from the five, with four remaining. Then another separated from the four leaving three together, with the other two remaining independent.
I remember while very young our Pastor, Bro. Hatheway, coming to open the Church for Sunday Service. He turned to the congregation and said, "There's a convention in Bath in progress right now. Would you all like to go?" We, of course, looked at him with certain amazement and answered, "If you feel this is what we should do, we will go."
This was a total surprise since we were always warned to come out of Egypt. When we walked through the doors of the Tabernacle that day I can never explain the feeling; like a fresh breath of air — like the voice of Jesus saying, "Your Pastor made the right decision." We came from Right to the Centre.
Too often we have seen some good men move from the ultra-right to the far left, not fully realizing the proper balance. There are times when some must be challenged to absolute adherence to the godly principles of God's Word. There are also times when tolerance must be evident to save the day. The Right has very little tolerance. "If you don't play marbles by my rules, I'm not interested in playing!"
The sad ending of the whole scenario was everything but desirable. Their deaths aren't things we enjoy talking about. However, the three who were reunited with the Body had very fruitful ministries until God called them home.
God was exceptionally good to us in giving us strong, godly men who seemed to be pillars in the faith. Such as my Pastor, Rev. Ray Hatheway, a man mighty in prayer and in the Word. He went to God many times during the day in prayer. I don't remember any fancy titles of his messages, but I do remember his messages were filled with the Word.
E.L. Jacques, a man mighty in the Scriptures. With only a fourth grade education, he sat at the feet of the Master and we were fed.
W.T. Stairs; a man of compassion and sacrificial dedication. Extremely frugal in the handling of God's money, and a man of transparent Christian character who gave us the first monetary help in starting the first work in Nova Scotia.
Another, C.B. Dudley. A man of faith and courage, who didn't mind fighting devils, and who dared to put himself on the line for a miracle from God. And it happened.
Raymond A. Priest, the one I started in the ministry with, a great product of the grace of God. Although he was the star of the duet, he shared everything to the last penny. Pure gold!
Still another great man in the person of W.J. Rolston. What a man of integrity. Brilliant, yet in his activity was so simple and crystal clear. Although Satan tried in his sinister way to destroy this Christian giant, God brought him to great victory
We were not through Bible School yet, when we approached Bro. 0. Vouga asking any advice he might give young preachers. Bro. Vouga said, "You prepare the preacher well, and the message will take care of itself." Another quote; he said, "I build my fences high to keep the sheep in. If perchance they jump the fence, I open the gate wide to get them back in the fold."
THE CORINTHIAN CHURCH
The Corinthian Church had problems hearing the Voice of the Shepherd.
"We are of Peter, the miracle worker, who always seemed to know how to tie the Old Testament with the New, — perhaps even for convenience sake. Really, I'm quite nervous about this whole Gentile Theology."
"Apollos is my man. I can't stand the uneducated. That smooth, flowing oratory carries me away into the ethereal world. I'm for Apollos all the way!"
"Paul — he's my man! Those heavenly revelations — the mysteries unfolding — tell me more."
"I'm of Christ," reiterated others. These people were perhaps the most carnal. You know that attitude: "No one is going to tell me what to do. I hear from God for myself. We don't need the others."
GOD'S VOICE
It's interesting to know God's voice will never go against His written Word. And if we feel we have something greater, we should rather turn to and follow the example of the Great Apostle to the Gentiles. Many times over he sounded the alarm, "Don't become disconnected from the Body." We need to have the proper balance of the "whole body." This Church which is His Body.
Ephesians 1:22-23 And hath put all things under his feet, and gave him to be the head over all things to the church, which is his body, the fullness of him that filleth all in all.
Acts 15:28 For it seemed good to the Holy Ghost, and to us, to lay upon you no greater burden than these necessary things.
DIFFERENT LEVELS OF CALLINGS
Think about it — The Church was reaching what we might call a spiritual impasse: Deep—rooted feelings about anyone who was not a Jew, sharing in this great salvation. Suddenly a Pharisee, a prominent theologian, is struck down on the Damascus Road by a mighty force of light, and receives a revelation of who Jesus Christ really was and is. What he received was so unorthodox that it affected the Jerusalem Church with attitudes that would never have allowed them to reach their world.
"Go home, Saul. Bury your head in the desert sands of Arabia." It was a new day. Yes — a new dispensation.
Acts 9:15-16 But the Lord said unto him, Go thy way: for he is a chosen vessel unto me, to bear my name before the Gentiles, and kings, and the children of Israel: For I will shew him how great things he must suffer for my name's sake.
Try to budge a die—hard. Why was not your call and mine as prominent? Well, we didn't need it. We were so elated that we Gentile—dogs were included, we didn't need to be pushed, just drawn to His riven side. That's all.
Saul needed an overhaul like no one else. His bigoted philosophy had to be crushed — devastated — yes, to the degree as in his own words — "It's dung — I buried my ego, the whole mountain of it, in Jesus Christ, that He might live — just HIM."
THE GENTILE WORLD
At the first insight came the three wise men from a far country, and brought gifts to Him; so intelligently and appropriately chosen. And they worshiped Him. Yet filled with wonder and mystery, they hurriedly left Him to return to their homeland in the East, while Joseph and Mary arose and tucked their treasure, and ours, and headed South into Egypt.
Some thoughts are very vivid in our minds, although they were experiences of a very young age. Can you remember when you were two years of age? I can remember attending a Pentecostal Convention at the dinner table up over the church house. My Dad set me on his lap to eat to conserve space. I thought I was too big for that and wanted my own seat. I cried. Somehow the food didn't taste well that day.
Presuming that Jesus, in His flesh, was average and above in intellect, although He might not be mature enough to rationalize the purposes of the wise men's visit, He retained this experience in His mind. He sought them out by men, Holy Ghost anointed men, to allow them to share in the blessings of the glorious Gospel of our Lord and Savior Jesus Christ. Wonderful Jesus!
Division within the Body is earthly, sensual and devilish, whatever way you want to look at it. When once you have come to the knowledge of the Apostolic, Bible—based teaching of the Scriptures, there is no other place to go, unless into the downward flow of apostasy. There must, however, be a strong level of tolerance one toward another. God, give us understanding!
Our backgrounds have a lot to do without concepts, attitudes, planning and visions, whether for the evil or for the good. Many children who have been abused and without a new—birth experience are the ones who abuse other children when they grow into adulthood. It's the mind image, or role model of what life is all about that affects their futures.
Great men of God; unless by divine providence and a special call, had association with other men of prayer and vision. Some never saw the church grow beyond a certain level because they did not have a mental image of how it's done.
Brother W.T. Drost is a great Christian and a very effectual Missionary with vision, and a plan; not only to win the lost, but also to consolidate and establish the gains made so that the efforts made will not be lost, but kept unto eternal life. His father, Bill, was a very great Crusader—Evangelist, so busy going and conquering territories that time did not seem to be the essence in remaining in one place.
In Colombia, South America, S.A. Verner Larsen and Bill Drost were a good team, along with other great missionaries such as Sally Lemons, in the early stages of the work, and later the Thompsons, Bro. Morely and others. Bro. Larsen was a teacher—missionary (God forgive me if my observations are wrong).
Certain standards and philosophies from one end of the continent vary greatly — almost drastically.
When Nilah and I married, our plan was to continue evangelizing for one year. Then we planned to return to pioneer other churches in Nova Scotia. At that time there were four churches opened in the first five years of Missions Work in this Province. Stewiacke, New Glasgow, Halifax and Truro.
I was in Nova Scotia for five years, having started our first church in Stewiacke, along with Lewis and Glendola DeMerchant, and their two children, Paul and Ruth. A beautiful family in every respect. We went to Trenton the following year, where we were met with strong opposition from the Religious world, forcing us to remove our tent, since there was no police protection.
Chief Langille of the New Glasgow Police force came to us and said, "They might drive you out of other towns, but they can't do it in our town. You come to our town and we will look after you."
This we did, since New Glasgow was joined to the town of Trenton. God poured out His Spirit and several were born of the water and Spirit. Then we came to Halifax in 1954. Sister Charlotte and Nilah were the Evangelists in the opening services of all the above mentioned churches.
If at that time the W.T. Drost plan had been effectually implemented, we would have been way down the road in accomplishing the fulfillment of our dream. Our big problem: We tried to solicit workers from far away distances, rather than train our own, which is indeed the Apostolic plan.
My good friend, Brother E.P. Wickens, used to say, "Sunday Schools are an emergency created by the failure of the home. And Bible Schools are an emergency created by the failure of the church."
BACK TO OUR SUBJECT
When we held one of our first revival meetings in the good `ole Southern USA, I was shocked beyond measure. When we came outside the Church following the Sunday Morning service, there was a table set up selling cakes and cookies. "Nilah, who is this? Is she a beggar lady and not able to make a living in any other way?"
"No, the Church has a project."
"Don't the people pay tithes and give offerings?"
Then to top it all off an announcement was made that night of a Chicken Dinner being served next Sunday at the City Hall. You can guess what I spent my time praying about at the altar that night. Desecrating the Lord's Day with publicly selling a Chicken Dinner on Sunday the Sabbath? — Well! Why, our beloved Brother C.B. Dudley always said, "Let the rooster crow and we will support the work of God with our tithes and offerings."
We must understand what is true spirituality and the will of God, rather than dragging traditions, customs and other practices that would cause disunity to the Body that has no spiritual worth whether pro or con.
Right, Left and Centre. Yes! But a bonding together in one Spirit for the unity of the Body till we all come into the unity of the faith. Being understood, the Centre is not total compromise, but one of shedding the veneer of hypocrisy, and allowing patience and the love of God to do its work.
The sinister foe is watching and trying to score more points. Yes, he does his best by running amongst the flock, frolicking with those who give place to him in listening to his voice and evil suggestions of dividing the Body; and that results in dividing families, and have occasioned the enemy reason to picnic over the strong who have caved—in to his ploy. God have mercy!
The above article "Knowing The Shepherd's Voice" is written by John D. Mean. This article was excerpted from chapter fourteen in Mean's book A Sinister Plot.
The material is copyrighted and should not be repainted under any other name or author. However, this material may freely be used for personal study or purposes.