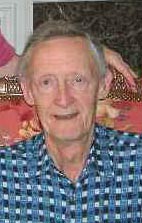 "The journey into Egypt was long. During this travel time Joseph learned how to govern his thoughts. He had fallen from being the favorite son of a rich man to being a slave to strangers. That's quite a drop. He understood that he had to get the strangeness out of his belief system by bravely trusting God. To think it not strange he had to cast down his own imagination that was exalting itself against his knowledge of God. He brought this strange fear into captivity and trusted in God."
To View Entire Article, Click Here
To Download the Article Directly to Your Computer, Click Here
To View PowerPoint, Click Here
By Albert Friend
The Journey into Egypt
The journey into Egypt was long. During this travel time Joseph learned how to govern his thoughts. He had fallen from being the favorite son of a rich man to being a slave to strangers. That's quite a drop. He understood that he had to get the strangeness out of his belief system by bravely trusting God. To think it not strange he had to cast down his own imagination that was exalting itself against his knowledge of God. He brought this strange fear into captivity and trusted in God.
He knew the strength of his believing lay in where his faith was anchored. On his journey to Egypt Joseph went through an inward transformation. If you do not challenge the Devil's lie it becomes an established fact in your mind. Joseph established in his own mind that he was not a slave but a free man ready to go when the time came.
He accepted his trials as being the will of God for his life. This attitude would give him favor with whomever he was to be assigned.
Joseph arrives in Egypt
Gen. 39:1-6
By the time Joseph arrived in Egypt he was ready for his new life. He did not resist it but welcomed it as God's will for him. He was a slave and did not know who his owner would he. Slaves were a commodity in those days and owners wanted the best for their money. The rich owners wanted excellent slaves. A seventeen year old healthy farm boy would bring a good price from a rich owner.
Joseph was put on the slave auction block. The bidding kept going up until a wealthy bidder named Potipher won the bid. He was a member of the personal staff of Pharaoh, king of Egypt. He was the captain of the king's bodyguard. He was also the king's chief executioner. What Potiphar paid for Joseph is not recorded but you can be sure it was more than twenty pieces of silver.
Joseph's transformation of the renewing of his mind in his desert journey to Egypt paid off immediately. He was the son of a rich man and was familiar with those surroundings so he fit into Potipher's stride easily. The many affairs of a rich man were a part of Joseph's duties back home so it was easy to anticipate what Potipher wanted next and how he wanted it performed. Joseph quickly found favor in his master's eyes. Joseph gave him what he wanted. This is also the key to pleasing God. Give God what He wants.
Joseph's attitude and abilities were recognized by Potipher as being sincere and loyal to him. All his household affairs started to run smoothly, his crops flourished and his flocks multiplied.