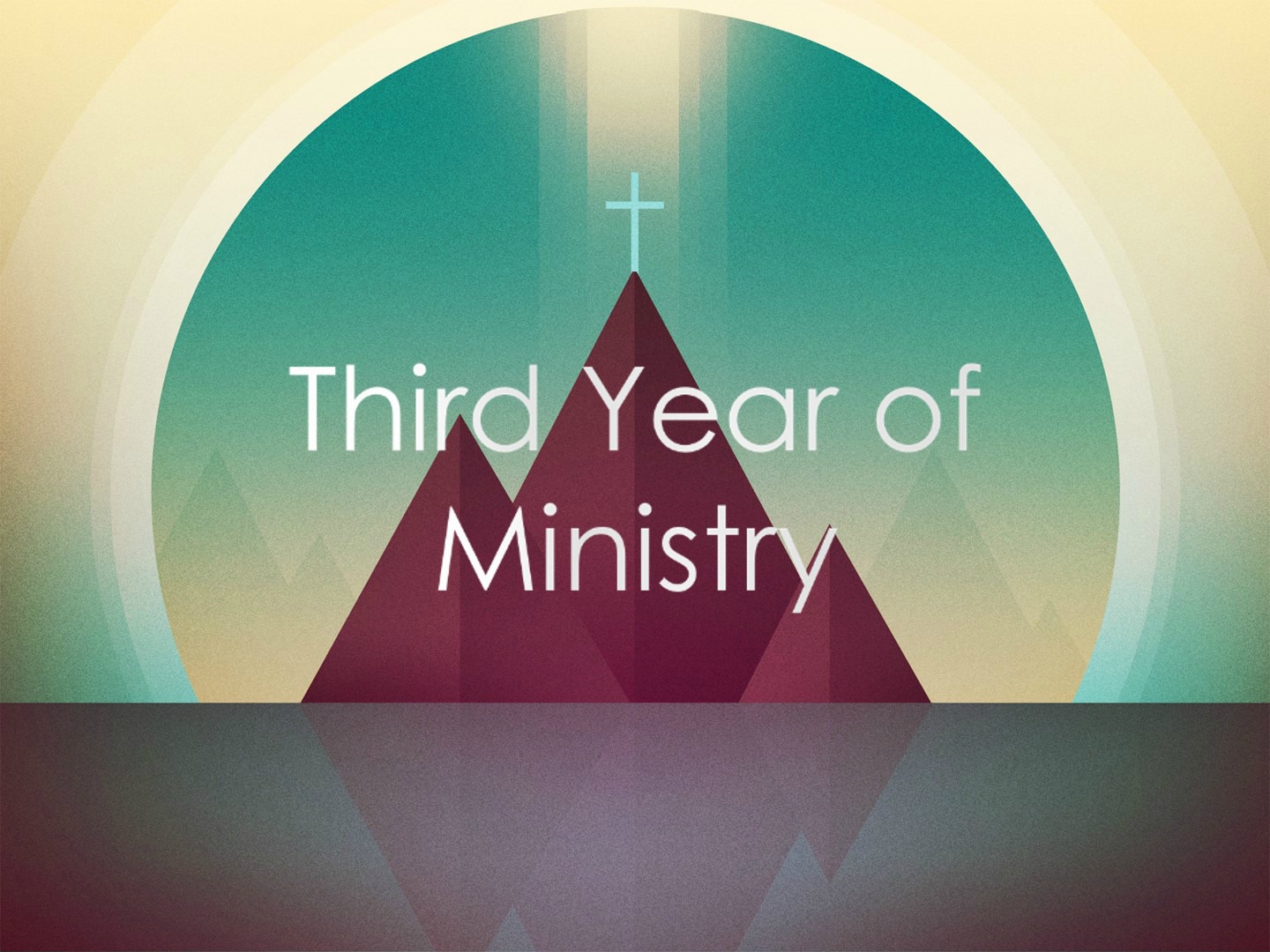 To View the Outline, Click Here
To View the PowerPoint, Click Here
THIRD YEAR OF MINISTRY
SOME IMPORTANT EVENTS IN CHRIST'S THIRD YEAR:
We are listing here a few important events in the third year of Christ's ministry. This period of
time is from the beginning of the third Passover to Palm Sunday. This is a few days less than
one year. Jesus was about thirty-two years of age.
This year is sometimes called, "The Year of Opposition."
Jesus goes to Phoenicia – Mark 7:24.
He heals the daughter of the Syro-Phoenician woman – Matthew 15:21-28.
Jesus goes from Phoenicia into Decapolis – Mark 7:31.
He heals the deaf and dumb man – Mark 7:32-37.
Jesus feeds more than four thousand with seven loaves and a few fishes – Matthew 15:32-39.
Jesus goes to Bethsaida – Mark 8:22.
Jesus heals a blind man – Mark 8:22-26.
Jesus goes from Bethsaida to Caesarea-Phillipi – Matthew 16:13.
He goes to the Mount of Transfiguration – Luke 9:28.
Jesus is transfigured – Matthew 17:1-13.
The demoniac son is healed – Mark 9:17-27.
He returns to Capernaum
The seventy disciples are instructed and sent out – Luke 10:1-16.
He goes from Capernaum through Samaria to Bethany – Luke 17:11.
The ten lepers are healed near Samaria – Luke 17:12-16.
A woman taken in adultery is brought to Jesus – John 8:3-11.
Jesus attends the Feast of Dedication – John 10:22-39.
Jesus goes to Bethabara – John 10:40-42.
Jesus raises Lazarus from the dead – John 11:1-54.
Jesus visits Zacchaeus, chief of publicans – Luke 19:1-28.
Blind Bartimaeus is healed – Mark 10:46-52.
Jesus arrives at Bethany again six days before Passover – John 12:1, 9-11.
Jesus enters Jerusalem welcomed by the multitude – Matthew 21:1-11.
To View the Outline, Click Here