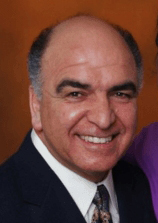 Lifestyle Worship
by Ernest Martinez
"Evening, and morning, and at noon, willi pray, and cry aloud: and he shall hear my voice" (Psalm 55:17).
Though much has been said and written about worship, we must never forget its importance. What a formidable weapon God's people have when we learn the value of a lifestyle of worship! Indeed, to worship God is a practice that everyone of us needs to learn if we are to be victorious in our spiritual life. We are destined to glory and victory if we learn the value of "singing and making melody in our heart to the Lord; giving thanks always for all things unto God and the Father in the name of our Lord Jesus
(Ephesians 5:19-20).
Throughout the Bible, we read about the importance of worship. Worship is distinct from praise in that it involves giving our best to the only One who deserves our best. According to Webster's Dictionary, worship is "the performance of devotional acts in honor of a deity; the act of paying divine honors to the Supreme Being; reverence, sub­missive respect; loving or admiring devotion."
The ability to worship is a sign of spiritual maturity. If there is one thing God's people need, it is a spiritual maturity that will carry us through every trial that we face. While praise is a part of our worship, it is not the same. Whereas praise involves "lauding or magnifying the Divine" (Webster's Dictionary), worshiping requires submis­sion. We can praise someone for a good deed and not be submitted to them; we can worship only one to whom we are submitted. Only God is worthy of our worship. "For he is good: for his mercy endureth for ever" (Psalm 136:1).
Every child of God must involve himself in wor­ship. Paul instructed us to pray always. An important facet of prayer is worship. When we pray, we are worshiping One greater than ourselves. Weknow Him to be our great God and Savior, Jesus Christ. (See Titus 2:13.) He is our Lord, our Savior, and our Protector.
The child of God must learn early in his Christian walk the value of worship as a part of his new lifestyle. If, wherever we are going and whatever we are doing, we are worshipful, we will not yield to temptation. We may be tempted, but we will not succumb to the temptation. When we are in a wor­shipful mindset, we are divinely protected because we are in the presence of the Most High. When we are focused on the spiritual, we have protection against the enemy. Worship is our divine protection; it is our covering in this sin-filled world. Who does not need divine protection? We all need God's help. Let us worship God as we arise in the morning, as we go about our daily tasks, and let us live life to its fullest. When worship becomes part of our lifestyle, we are not easily dragged into depression and feelings of oppression. The psalmist had learned this lesson when he wrote, "It is a good thing to give thanks unto the LORD, and to sing praises unto thy name, 0 most High: to shew forth thy lovingkindness in the morning, and thy faithful­ness every night" (Psalm 92:1-2).
The more we worship, the more victorious we will be.