Many churches, once a month, will have a special service just for the children. Some have this in the church fellowship hall. Others will utilize the main sanctuary and involve the entire church. However works best for your situation, the service needs to be focused on providing an opportunity for children to pray for the Holy Ghost.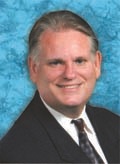 By Tim Massengale
To View the Entire Article, Click Here
To Download the Entire Article Directly to Your Computer, Click Here
To View the Outline, Click Here
To View the PowerPoint, Click Here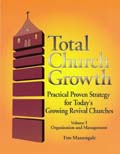 Bus ministry works! It is a highly effective tool for seeing the parents of your bus riders saved. Last month I explained that it's the job of the bus workers to build a relationship with these parents, to witness to them, and to then encourage them to attend church and / or take a home Bible study. This approach is commonly called 'Parentreach' and has been used successfully in churches all over country. Churches using Parentreach can point to several families each year that have been saved by their bus ministry.
However, a second focus of bus ministry must be to see the bus ministry children themselves come to full Bible salvation. We must not be content to simply provide transportation to and from Sunday school, but we must also provide the chance for these bus riders to become, not just members of our Sunday school, but members of the family of God.
Too often our junior-age Sunday school classes follow a predictable pattern. We start with a pre-session time which is followed by a time of worship and song. We then have our lesson. This is followed by a craft. After this, a quick snack before the closing prayer. Finally, it's back to the bus for the ride home. There is nothing wrong with this schedule, except that rarely does it provide a time for these children to seek God. "But we do that during regular services," you reply. True, but bus children do not attend regular services. Their only opportunity to receive the Holy Ghost is during the normal Sunday school hour. We must make a conscious effort to make this time available.
Consider the children who ride our buses. Most of them fall into two or three class levels: Primary, Junior and perhaps a few in Junior High. Occasionally we will get a few beginner and high school riders, but not many. Most are between the ages of six and twelve. Once into their teens, bus children often drop out of bus ministry. In the minds of many older children, Sunday school is only for kids.
As previously mentioned, one important job of the Bus Ministry is to reach the parents. But it is the responsibility of the Sunday school to reach the children. The only chance that we have of reaching the souls of our children whose parents do not come to church is during the Sunday school hour. What will happen if we don't? It should be obvious. Look around and see how many children continue to come to Sunday school on our buses beyond thirteen years of age. Within most of our churches, you could count them on one hand.
When a child reaches their teenage years and they still have still not made a decision to live for the Lord, it becomes increasingly difficult to reach them. It is no longer "cool" to go to Sunday school or ride the bus. Now they are "grown-up" and "grown-ups" don't go to Sunday school – "just look at mom and dad," they say. The opportunity to give their heart to the Lord and receive the baptism of the Holy Ghost needs to be made available on a regular basis while they are still young. There are several ways this can be done.
To View the Entire Article, Click Here
To Download the Entire Article Directly to Your Computer, Click Here
To View the Outline, Click Here
To View the PowerPoint, Click Here