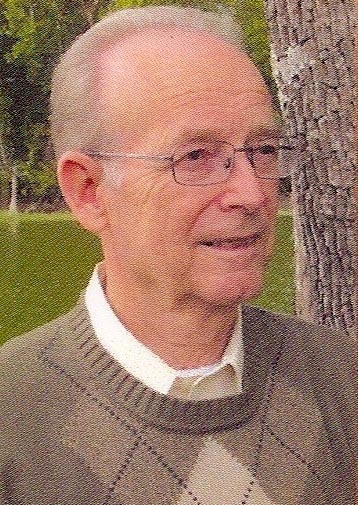 By Ron Schoolcraft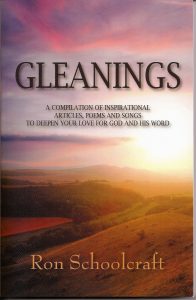 Patton's Battlefield Tactics
The Apostle Paul often used the analogy of military warfare to teach us principles of Christian spiritual warfare. He told Timothy to "endure hardship as a good soldier of Jesus Christ. No one engaged in warfare entangles himself with the affairs of this life, that he may please him who enlisted him as a soldier" (II Timothy 2:3-4, NKJV; emphasis added). He exhorted us to "put on the whole armour of God, that ye may be able to stand against the wiles of the devil" (Ephesians 6:11, emphasis added). He then detailed each piece of military armor and weaponry and gave their spiritual parallels (Ephesians 6:13-1 7).
While recently reading War As I Knew It, the battle memoirs of that swashbuckling World War II General, George S. Patton, Jr., I was struck by some compelling spiritual parallels in his unique battlefield tactics. Perhaps we may profit spiritually as General Patton's Third Army and the Allied Forces did militarily.
Though somewhat controversial for his flamboyance, outspokenness and uncompromising standards, Patton was fundamentally a profoundly religious man who read the Bible daily. Using an aggressive combat strategy, he slammed the tanks and men of the Third Army across Europe at a breakneck pace. Brandishing his brace of famous pearl-handled pistols, Patton commanded the armored force that moved farther and faster than any other in World War II, insuring his place in history as one of the greatest battlefield commanders.
Marching Fire
General Patton gave clear instructions for advancing into enemy territory: Marching fire —The proper way to advance was to utilize marching fire and keep moving. He said that one round should be fired every two or three paces. The whistle of the bullets, the scream of the ricochet, and the dust, twigs, and branches which are knocked from the ground and trees have such an effect on the enemy that his small-arms fire becomes negligible. Keep walking forward. Furthermore, he observed that the fact that men are shooting adds to their self-confidence, because they feel that they are doing something, and are not sitting like a duck in a bathtub being shot at.
Of course the Christian's offensive weapon is "the sword of the Spirit, which is the word of God" (Ephesians 6:17). As we storm the gates of hell to do battle with the forces of evil to rescue souls, we too need to use "marching fire," shouting the Word of God as we march forward. "Because ye speak this word, behold, I will make my words in thy mouth fire" (Jeremiah 5:14). "Let the high praises of God be in their mouth and a two-edged sword in their hand" (Psalm 149:6). God spoke through Isaiah, "And he hath made my mouth like a sharp sword … and made me a polished shaft" (Isaiah 49:2).
Fire Back
General Patton knew war was often a matter of life and death. He preached that to halt under fire was folly. To halt under fire and not fire back was suicide. His directive was to move forward out of fire. And to always remember that it was much better to waste ammunition than lives. He knew that it took at least eighteen years to produce a soldier, but only a few months to produce ammunition.
When under a spiritual assault from the enemy, we must continue to "fire back" with the Word of God as Jesus did to Satan ("It is written…") in the temptation in the wilderness (Matthew 4:1-11). Thank God, we need not fear running out of scriptural ammunition, and it is never wasted for it will not return void (Isaiah 55:11).
Best Defense? Go Forward Fast
General Patton was not a proponent of digging foxholes and trenches. Wars are not won by defensive tactics. Digging is primarily defensive. The psychological effect on the soldier is bad because if he thinks he has to dig he must think the enemy is dangerous, which he usually is not. Patton probably preferred singing "Onward Christian Soldiers" more than "Hold the Fort."
Patton thought the expression "hit the dirt" did much to increase casualties. Only on rare occasions would he permit dropping. Then he specified that even then he must not hit the dirt and stay supine. He must shoot fast at the enemy, because "it is as true now as when Farragut stated it in the Civil War that the 'best armor (and the best defense) is a rapid and well-directed fire.' When soldiers are caught in a barrage, either from mortars, rockets, or artillery, the surest way to get out of it is to go forward fast," because the enemy artillery very seldom shortens its range.
No wonder the German army feared Patton. His message was "Forward, March." The answer to almost all dilemmas was: "Go forward fast." Christians have a similar command and commission: "Go ye into all the world, and preach the gospel to every creature" (Mark 16:15 "Go ye therefore, and teach all nations" (Matthew 28:19), and "I charge you therefore before God … Preach the word!" (II Timothy 4:1-2, NKJV). Let us remember as we march forward firing salvoes of the salvation message of Acts 2:38, "No weapon that is formed against thee shall prosper" (Isaiah 54:17).
Don't Quit
When one of his generals suffered a defeat, losing possession of a vital hill, General Patton paid him a visit. He told two stories to cheer up General Eddy: first, that Grant once said, "In every battle there comes a time when both sides consider themselves beaten; then he who continues the attack wins;" second, what Lee is supposed to have said at Chancellorsville, "I was too weak to defend, so I attacked." As a result, Eddy retook the hill at once. These examples illustrate scriptural principles: "Let the weak say, I am strong" (Joel 3:10), and "We are more than conquerors through him that loved us" (Romans 8:37).
General Patton was well-known for his tactic of appearing often in the midst of his front-line troops. The fact that he ignored personal danger served as an inspiration to his men. How shall we find strength and power to launch an all-out attack against the enemy strongholds? The presence of our Commander-in-Chief, through the Holy Ghost, is with us at all times: "Lo, I am with you always" (Matthew 28:20); and He gives us the power to fulfill our task: "Ye shall receive power, after that the Holy Ghost is come upon you: and ye shall be witnesses unto me … unto the uttermost part of the earth" (Acts 1:8). And He gives us the weaponry: "the weapons of our warfare are … mighty through God to the pulling down of strong holds" (II Corinthians 10:4). And, also, "Thou art my battle ax and weapons of war" (Jeremiah 51:20).
Don't Delay
The battlefield genius of this formidable general is revealed in this instruction to officers in his command: "Don't delay — the best is the enemy of the good. By this I mean that a good plan violently executed now is better than a perfect plan next week. War is a very simple thing, and the determining characteristics are self-confidence, speed, and audacity. None of these things can ever be perfect, but they can be good."
Patton's "Don't Delay" principle certainly embodies the spirit of Jesus' command, "Say not ye, There are yet four months, and then cometh harvest? behold I say unto you, Lift up your eyes, and look on the fields; for they are white already to harvest" (John 4:35). We find "confidence" and "audacity" in God: "If God be for us, who can be against us?" (Romans 8:31), and, "The people that do know their God shall be strong, and do exploits" (Daniel 11:32).
But the "speed" is up to us. If we wait until everything is perfect (we are debt free, understand all mysteries, wear a shiny halo, etc.) we may never reap the harvest. May we catch the vision of the psalmist, "He sends out His command to the earth; His word runs very swiftly" (Psalm 147:15, NKJV), and of Joel, "Prepare war, wake up the mighty men, let all the men of war draw near. Put ye in the sickle, for the harvest is ripe" (Joel 3:9, 13).
Enlist Now
May God inspire and enable us for immediate and massive action utilizing the firepower of God's Word in preaching, teaching, evangelizing, and witnessing; this aggressive thrust should occur on all fronts—foreign missions, home missions, radio ministries, Sunday School, and institutional ministries; all types of outreach and home Bible studies; tracts, books and publications; and our mighty army of youth, as we continuously sow more seed and reap a fruitful harvest.
An integral part of our "front-line" warriors is a special group called "prayer warriors." Paul speaks of Epaphras, who was "always labouring fervently for you in prayers" (Colossians 4:12). "Labouring fervently" is one word in the Greek, agonizomai, from which we get our English word "agonize." This same word was translated as "fight" in II Timothy 4:7, "I have fought a good fight." Prayer should never be considered a "behind-the-scenes" effort. It is a front-line, in-the-trenches, hand-to-hand fight against a hindering adversary. (See Daniel 10:12-13.)
The American Heritage New History of World War II notes, "As his command car moved through fields of burning rubble, Patton shouted above the roar of his artillery, 'Compared to war, all other forms of human endeavor shrink to insignificance.' He wrote to his wife, 'Peace is going to be [a place of torture] on me.'" Could we be as zealous in our Christian warfare? May God grant us thousands of "Pentecostal Pattons" to be valiant warriors for God. "Through God we shall do valiantly" (Psalm 60:12).
This article was published in the Pentecostal Herald, July, 1998, and was utilized on the General Patton Memorial Prayer Poster web site.
This article "Onward Christian Soldiers" was excerpted from: Gleanings by Ron Schoolcraft. 2012. It may be used for study & research purposes only.