"The LORD also will be a refuge for the oppressed, a refuge in times of trouble. And they that know thy name will put their trust in thee: for thou LORD, hast not forsaken them that seek thee." — Psalm 9:9-10.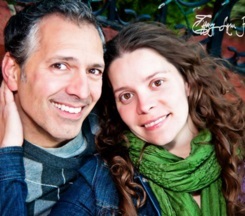 By David Sanzo
To View the Entire Article, Click Here
To Download the Entire Article, Outline, or PowerPoint, Click Here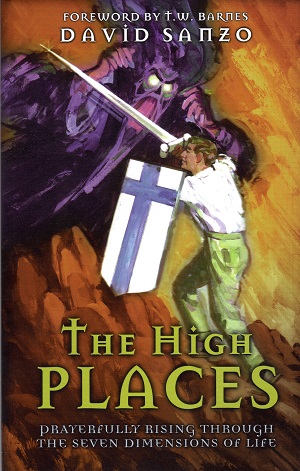 The Hebrew word behind "refuge" refers to a high place. The Lord Himself is expected to be our high place, our place of security. He is to be our harbor of peace and rest. He is to be our only place of refuge. Our trust is to be in Him alone.
Jeremiah told backsliding Judah, "Truly in the LORD our God is the salvation of Israel" (Jeremiah 3:23c). He alone is our salvation. There is only one way of salvation (Acts 4:12). There can only be one place of sacrifice, only one sacrifice in which we have confidence, and that is Calvary.
Hebrews 10 says that there is "no more offering for sin" (verse 18) and "no more sacrifice for sins" (verse 26). There is no other offering or sacrifice. In God alone do we find salvation. No man can come to the Father but by Jesus Christ. The man Christ Jesus is the only mediator between that one true God and men (I Timothy 2:5).
Some would like to turn our attention away from the ransomed work of Jesus Christ, away from His work at Calvary. They pay lip service to it but desire to continue in the ways of the world or after their own will. They still do their own thing. They do not understand that God despises the high places with its corrupted worship.
I Corinthians 10:21 says, "Ye cannot drink the cup of the Lord, and the cup of devils: ye cannot be partakers of the Lord's table, and of the table of devils." Again, we cannot serve two masters. If we serve the One, we must serve Him as He desires to be served. His first commandment is that we serve no other god but Him (Exodus 20:3). His greatest commandment is that we love Him with all our heart — free from high places. To serve Him in a manner unacceptable to Him is to serve the other master. We can only serve one or the other.
Overcoming Strongholds or Flashbacks
"(For the weapons of our warfare are not carnal, but mighty through God to the pulling down of strongholds;)
"Casting down imaginations, and every high thing that exalteth itself against the knowledge of God, and bringing into captivity every thought to the obedience of Christ;
"And having in a readiness to revenge all disobedience, when your obedience is fulfilled" (II Corinthians 10:4-6).
To View the Entire Article, Click Here
To Download the Entire Article, Outline, or PowerPoint, Click Here