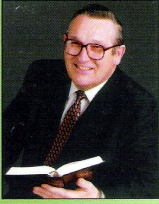 Solomon loved the Lord … " (I Kings 3:3) It must have been during this Spring of his life that this beautiful Spiritual Allegory flowed from his quill. "The Song of Solomon" is an oriental poem representing the holy affections existing between Christ and his church. The Heavenly bridegroom likened, his beloved to "a company of horses in pharaoh's chariots." (1:9)
To View the Entire Article, Click Here
To Download the Article Directly to Your Computer, Click Here
To View the Outline, Click Here
To View the PowerPoint, Click Here
By Paul V. Reynolds
"I have compared thee, 0 my love to a company of horses in Pharaoh's chariots"
Songs of Solomon 1:9
"Thou art Peter, and upon this rock I will build my church, and the gates of hell shall not prevail against it." Matthew 16:18
So what is the big deal about the church of Jesus Christ? Good question: It needs a good answer! And by the way it's got to be a better answer than –
• A place for children on Sunday morning
• It's a place to marry and bury
ASK YOURSELF: Is the church really significant in a day of powerful endtime world issues, satellites and missiles, mind boggling technological discoveries, robots and computers, laser beams and so on?
As we scan the nations of the world, we will discover groups of God's people meeting in their own sanctuaries — to worship. Some are beautiful and ornate like the one you sit in today. More often than not they meet in bamboo shelters, clapboard chapels or an unpainted storefront. From these hallowed places prayer, praise and the preached Word is given.
• Are they significant?
• Are they relevant?
From the sanctuary today these questions will be dealt with. I hope as we peruse the following points you will want to stand and shout, "Haaaallelujah!"
ONE: THE CHURCH IS THE ONLY INSTITUTION ON EARTH DEALING TODAY WITH THE ULTIMATE ISSUES:
• Death
• Purpose
• Life
• Identity
• Judgment
• Heaven
• Relationships
• Hell
These are the real issues … the deep issues … the perplexing issues of life. Only the church has the answers. If you ask me, that makes the church a big deal! Can I get a witness? Aaaaaamen!!!
TWO: THE CHURCH IS INVINCIBLE JESUS SAID: " I WILL BUILD MY CHURCH … THE GATES OF HELL SHALL NOT PREVAIL AGAINST IT."
To View the Entire Article, Click Here
To Download the Article Directly to Your Computer, Click Here
To View the Outline, Click Here