II Corinthians 10: 4-5, "(For the weapons of our warfare are not carnal, but mighty through God to the pulling down of strong holds) Casting down imaginations, and every high thing that exalteth it­self' against the knowledge of God, and bringing into captivity every thought to the obedience of Christ:"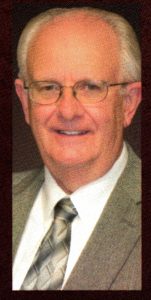 By Wendell Jellison
To View the Entire Article, Click Here
To Download the Entire Article, Outline, or PowerPoint, Click Here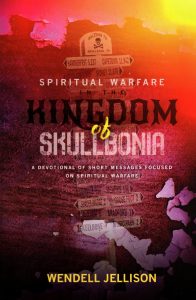 Prayer and Fasting Part 1
So, what do you do when you hit a brick wall in your life? What do you do when you can't get an answer to your problem, or deliverance from an addiction? What do you do when you can't get over a hurt or you can't forgive someone who has wounded you? What do you do when your mind tells you that you will always have to suffer this way—when the enemy of your soul convinces you that you can't change the past so the future isn't worth living?
Some have struggled for years with the same nagging problem, the same ruinous habit, the same unrelenting guilt and shame. Some have even prayed and trusted God for deliverance and perhaps even been prayed for by men of God and people of faith. But, what do you do when those walls that keep you bound just won't move?
Ephesians 6:12 says, "For we wrestle not against flesh and blood, but against principalities, against powers, against the rulers of the darkness of this world, against spiritual wickedness in high places." NO, you're not crazy or stupid. You are fighting evil spirits that want to destroy your mind, your sanity, your life, your home, your family, church, finances…anything they can. You are fighting cosmic pow­ers. One preacher said that getting answers to your prayers depends upon at least three things: your faith, God's will and cosmic pow­er the rulers of the darkness of this world.
The disciples faced such a situation early in their ministry. They faced a devil they couldn't cast out. In Matthew chapter 17, a man brought his son to the disciples and they couldn't cast the demon out of the boy. After Jesus cast him out the disciples asked the Lord why they couldn't do it.
Now, you've got to understand their situation. They HAD been cast­ing out devils and healing the sick according to Matthew chapter 10:1, 'And when he had called unto him his twelve disciples, he gave them power against unclean spirits, to cast them out, and to heal all manner of sickness and all manner of disease."
So, they had already experienced success at casting out unclean spirits and healing sickness and disease. But all the sudden they hit a brick wall. When they prayed and commanded this spirit to leave this boy, nothing happened; a brick wall, if you please.
You need to know where to find the answer to your brick wails, or you'll spend the rest of your life fighting the same devils, the same problems, having the same hindrances to your walk with God.
Jesus replied in Matthew 17:21, "Howbeit this kind goeth not out but by prayer and fasting" Prayer and fasting, almost too simple, isn't it? Prayer and fasting, we already knew, but…wow, it's hard to be­lieve that's the answer. Isn't that what the Lord said to the disciples in verse 20, "because of your unbelief?"
To View the Entire Article, Click Here
To Download the Entire Article, Outline, or PowerPoint, Click Here