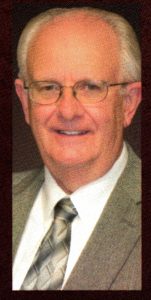 By Wendell Jellison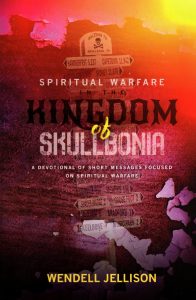 Prayer and Fasting Part 1
So, what do you do when you hit a brick wall in your life? What do you do when you can't get an answer to your problem, or deliverance from an addiction? What do you do when you can't get over a hurt or you can't forgive someone who has wounded you? What do you do when your mind tells you that you will always have to suffer this way—when the enemy of your soul convinces you that you can't change the past so the future isn't worth living?
Some have struggled for years with the same nagging problem, the same ruinous habit, the same unrelenting guilt and shame. Some have even prayed and trusted God for deliverance and perhaps even been prayed for by men of God and people of faith. But, what do you do when those walls that keep you bound just won't move?
Ephesians 6:12 says, "For we wrestle not against flesh and blood, but against principalities, against powers, against the rulers of the darkness of this world, against spiritual wickedness in high places." NO, you're not crazy or stupid. You are fighting evil spirits that want to destroy your mind, your sanity, your life, your home, your family, church, finances…anything they can. You are fighting cosmic pow­ers. One preacher said that getting answers to your prayers depends upon at least three things: your faith, God's will and cosmic pow­er the rulers of the darkness of this world.
The disciples faced such a situation early in their ministry. They faced a devil they couldn't cast out. In Matthew chapter 17, a man brought his son to the disciples and they couldn't cast the demon out of the boy. After Jesus cast him out the disciples asked the Lord why they couldn't do it.
Now, you've got to understand their situation. They HAD been cast­ing out devils and healing the sick according to Matthew chapter 10:1, 'And when he had called unto him his twelve disciples, he gave them power against unclean spirits, to cast them out, and to heal all manner of sickness and all manner of disease."
So, they had already experienced success at casting out unclean spirits and healing sickness and disease. But all the sudden they hit a brick wall. When they prayed and commanded this spirit to leave this boy, nothing happened; a brick wall, if you please.
You need to know where to find the answer to your brick wails, or you'll spend the rest of your life fighting the same devils, the same problems, having the same hindrances to your walk with God.
Jesus replied in Matthew 17:21, "Howbeit this kind goeth not out but by prayer and fasting" Prayer and fasting, almost too simple, isn't it? Prayer and fasting, we already knew, but…wow, it's hard to be­lieve that's the answer. Isn't that what the Lord said to the disciples in verse 20, "because of your unbelief?" Unbelief in the power of prayer and fasting. That's what is keeping you from your victory in Jesus. Your unbelief in the power of prayer and fasting will keep you from becoming the person that God wants you to be and from realizing the destiny that God has for you.
Every one of us will face brick wails in our life. And, the answer is simple, but the work is sometimes hard to grasp. You must go to a new level in your spiritual life to conquer this new enemy that has attacked you. And the only scriptural way to win this battle is to pray and fast. A five minute prayer in the morning and another be­fore bedtime won't cut it. We're talking about seeking God through prayer. Fasting involves pushing yourself away from the dinner table. It involves the body coming under subjection to the Spirit through the abstinence from food for a few meals or days. The most powerful prayer is the request that is accompanied with fasting. Prayer and fasting moves the hand of God.
Prayer and Fasting Part 2
II Corinthians 10: 4-5, "(For the weapons of our warfare are not carnal, but mighty through God to the pulling down of strong holds) Casting down imaginations, and every high thing that exalteth it­self' against the knowledge of God, and bringing into captivity every thought to the obedience of Christ:"
From this Scripture we realize that when you become a child of God, a born again Christian, you enter into warfare. You enter into a war with the devil. You're a child of God, part of the Kingdom of God, but you still live on the earth where Satan is the prince of the power of the air (See Ephesians 2:2).
Please don't be misled. Living for God is wonderful! He said, "My yoke is easy and My burden is light" (Matthew 11:30). But, don't think for a minute that Satan is not walking through the land seeking whom he may devour.
If you're not fighting spiritual warfare you're probably not irritat­ing the devil. He's probably not concerned about you hindering his work. If you're not involved in battles for your soul, you're probably not a concern in the devil's camp. If you're living for God, walking in all the light you have and living a life separated from the ungod­liness of this world; if you're a worshiper that is not ashamed to let the world know that you're thankful for what God has done for you, then the devil is on your trail!
In this battle there will be times when you hit a brick wall and the devil just won't move. Or, to put it a little more clearly, there will be times when you face a devil, a demon, a dark cosmic force, that just won't surrender victory to you. What do you do then?
Some people spend their whole lives fighting the same spiritual bat­tles. That's a shame. While you are fighting the same old battles, you become ineffective at achieving a newer, higher level of spir­itual warfare where you could be a better witness, have a stronger testimony, experience a greater anointing, worship at a higher level and see greater battles won for the kingdom of God. To put it blunt­ly; lives are being destroyed by sin and souls are going to hell all around you while you are still struggling with the same old devils and battles over and over and over.
What kind of battles? Habitual sin; filthy addictions to cigarettes, drugs, or alcohol; depression, unforgiveness, hurt feelings, bitterness…I think you know what I'm talking about. Everything else may be fine in your life, but this one battle has continued on for years.
The Apostles of our Lord experienced such an experience in Mat­thew chapter 17. They had tried to cast a devil out of a boy that his father had brought to them. Then Jesus said, "bring him hither to me" and He cast the devil out of the lunatic son.
Then the disciples asked, "Why could we not cast him out?" Jesus said, "because ofyour unbelief." And then he added, "Howbeit, this kind goeth not out but my prayer and fasting." (Matthew 17:18-21).
We know that the disciples were not accustomed to much prayer and fasting because in Matthew chapter 9, the disciples of John asked Jesus why His disciples didn't fast like the Pharisees and the dis­ciples of John. Jesus responded that as long as the bridegroom was with them they wouldn't fast, but that they would after He was taken away.
So, we see that fasting was not one of their disciplines yet. And while they had been given power in Matthew chapter 10 to heal the sick, cleanse the lepers, raise the dead, cast out devils… they now face a devil that requires a deeper walk, a higher anointing, and a richer experience with godliness, if you please. They were going to have to add fasting to their prayer life if they were going to reach that level of devils.
Are you up against a wall in your walk with God'? Perhaps for years you have languished in spiritual laziness because you couldn't get past the present level of spiritual attack. Well, it's time for a change. I'm preaching something that has changed my life and I believe it will change yours.
"This kind goeth not out but by prayer and fasting" What kind'? The kind you can't overcome at the level you're at. Dedicate your­self, right now, to more prayer, and more skipped meals. Prayer and fasting will change your life and set you free by those weapons that are mighty through God to the pulling down of strongholds.
Prayer and Fasting—Part 3
We sing about victory in Jesus. We sing about the power that's in the shed blood of Jesus Christ. We preach about spiritual authority and demon-chasing power. We have learned about deliverance through the Word of God. Life changing Scriptures such as Mark 9:23, "Je­sus said unto him, If thou canst believe, all things are possible to him that believeth." Or, Hebrews 11:1, "Now faith is the substance of things hoped for, the evidence of things not seen." We rejoice with great joy when God comes through, often just in time. And we rejoice again when God makes a way where there seemed to be no way.
There are Bible stories after Bible stories of great triumphs over evil as God's children fought against incredible odds and God wrought great victories. How can you not rejoice with the three Hebrew children who came through the fiery furnace untouched by the fire, or Daniel who survived the night in the lion's den, or the stories of the anointed prophets and the incredible miracles that they per­formed by their faith in a God who cannot fail! What about the mighty works of the Apostles who, the Bible said, "went forth, and preached everywhere, the Lord working with them, and confirming the word with signs following. Amen" (See Mark 16:20). We read in Acts 5:12-16, 'And by the hands of the apostles were many signs and wonders wrought among the people; (and they were all with one accord in Solomon's porch. And of the rest durst no man join himself to them: but the people magnified them. And believers were the more added to the Lord, multitudes both of men and women.) Insomuch that they brought forth the sick into the streets, and laid them on beds and couches, that at the least the shadow qf Peter passing by might overshadow some of them. There came also a multitude out of the cities round about unto Jerusalem, bringing sick folks, and them which were vexed with unclean spirits: and they were healed everyone." And Jesus told of the empowerment of believers in Acts 16:17-18, "And these signs shall follow them that believe; In my name shall they cast out devils; they shall speak with new tongues; They shall take up serpents; and if they drink any deadly thing, it shall not hurt them; they shall lay hands on the sick, and they shall recover."
This kind of apostolic power is still available and intended for the church today! But, every time we read of a miracle in the Bible, we are witnessing an impossible situation. Every time God came through with a miraculous answer, there was an impossible situation that drove men and women to their knees in prayer and fasting. Mir­acles do not often come without someone earnestly seeking God and believing that their seeking is worth the time. Someone once said that the reason people don't pray is because they don't think it's worth their time.
I believe that God will take care of His children. But, I also be­lieve that suffering, persecution, pain, and heartache are part of the cross that God's children sometimes have to carry. Those who are required to carry such crosses are molded into powerful vessels of spiritual power that God can use.
The big problem is that because of a lack of commitment, too many people walk away from their faith when the going gets tough. Too many people are not conditioned to understand that sometimes you have to climb the mountain like Abraham did with Isaac. Some­times you have to go into the fiery furnace. Sometimes you will be tossed into the lion's den. But, thank God, that's when you see the miracles! That's when God comes through. And, God gets all the glory! God is absolutely the deliverer! Man will not and cannot receive any glory through situations like that.
There will be times when the walls won't come tumbling down im­mediately. There will be times when the healing won't come instant­ly and when deliverance is a slow process. There will be situations where faith is tested and commitment becomes vital to victory.
I've used the example of the disciples trying to cast out a demon and being unsuccessful. Jesus said it was because that kind of problem required prayer and fasting. So, yes, that demon can be cast out. But, they would have to change their approach. How often do we keep doing the same thing and expect different results?
Pray a little harder. Fast a little more. Worship until you give Him high praise! Praises higher than you've ever given God before! It may involve finances, time, effort, helping the poor, or sending mis­sionaries around the globe. Do something different. Do something bigger.
Jesus said, "This kind!" What kind? The kind you can't get victory over. The walls you can't bring down. The feelings you can't con­quer. The pain you can't heal. The bitterness you can't forget. The unforgiveness that just won't let go.
I'm challenging someone to keep up the attack. Stay the course. There is victory in Jesus! There is power in the blood. There is peace for the troubled mind. There is healing for the broken body. There is a miracle with your name on it!
Yes, it may require a season of searching; a season of prayer and fasting; a season of seeking God with all of your heart, soul, mind and strength. Am I saying this to discourage you'? No, you're already discouraged. I'm saying it to encourage you! Don't give up. Don't give in. Don't let go of your faith. Get back up, get back to church, get back in the Word, lift up your hands and praise Him! God is an awesome God!
The above article, "Prayer and Fasting" was written by Wendell Jellison. The article was excerpted from Jellison's book, Spiritual Warfare in the Kingdom of Skullbonia.
The material is copyrighted and should not be reprinted under any other name or author. However, this material may be freely used for personal study or research purposes.