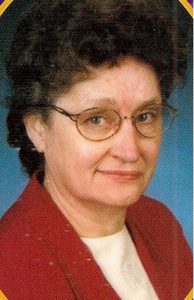 By Roffie Ensey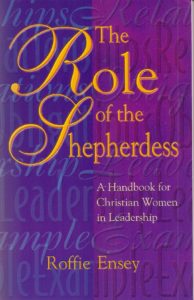 The disciples of Jesus noted that He periodically was absent from them and when He came back He ministered with power. When they determined that He was praying, they entreated, "Lord, teach us to pray."
And it came to pass, that, as he was praying in a certain place, when he ceased, one of his disciples said unto him, Lord, teach us to pray, as John also taught his disciples (Luke 11:1).
In response to this request Jesus gave them a pattern to use in praying. We know it as "The Lord's Prayer," but in reality it is only a form to go by and not a prayer to be repeated over and over again. In Matthew 6:7 Jesus told His disciples not to pray as the Pharisees did—long, repetitious prayers. He instructed them to pray "after this manner"—and then gave them a model to use.
If we analyze the prayer we see that we should start by acknowledging who God is and where He is.
Our Father indicates our relationship with Him. We are His children and feel comfortable coming to Him.
Who art in heaven acknowledges that we understand His sovereign authority. He is the One who has the final word, the One with all authority. Everything is in His control. If we do not believe that we have no reason to pray!
Hallowed be Thy name is praise and that is what takes us into His presence. He dwells in the praises of His people (Psalm 22:3). As you praise and magnify Him your faith will be strengthened. The more you talk about Him the more insignificant your problems will seem. Praise will heal your spirit and change your attitude, allowing the peace of God to rule in your heart.
I am reminded of a young pastor's wife who had discovered a lump in her breast. Immediately she began to ask, "Why me?" During the next few weeks concern turned to worry, and worry degenerated into bitterness. Prayer did not seem to be working and frustration was her daily companion. During a District meeting she again asked for prayer in the service. While the ministers prayed she felt a divine touch and decided that the Lord had completely healed her, even though the lump was still there. She assumed it would be gone in a few days and praised the Lord for her answer. When it was still there after several days, however, she began to question God. "I thought you healed me when I was prayed for. I know you touched me. What happened?" She said the Lord spoke to her and said, "I did heal you. I healed your spirit." Then she was able to relax in His care, trusting His will.
When we do not receive what we ask for from the Lord it is easy to begin questioning and trying to find the reasons why. "Did I not have enough faith?" There are some things we will never know. Why God heals one and doesn't heal another is something that transcends our knowledge. We must understand that there is a subtle difference between faith and trust. Faith expects, while trust accepts. God's touch helped my friend to trust His judgment in her situation bringing peace to her troubled spirit.
Thy Kingdom come invites the power and leadership of God into your situation. Satan may have set up his tent over your property but the power of God can bring it down! He is God of whatever your situation may be. God is omniscient, omnipresent, and omnipotent. David said:
Whither shall I go from thy spirit? or whither shall I flee from thy presence? If I ascend up into heaven, thou art there: if I make my bed in hell, behold, thou art there. If I take the wings of the morning, and dwell in the uttermost parts of the sea; Even there shall thy hand lead me, and thy right hand shall hold me. If I say, Surely the darkness shall cover me; even the night shall be light about me. Yea, the darkness hideth not from thee; but the night shineth as the day: the darkness and the light are both alike to thee (Psalm 139:712).
Thy will be done surrenders to His purpose in our life, whether it be physical, emotional, spiritual, or financial. Prayer is not designed for the manipulation of God in the interest of our own agenda or our own will. Many times we pray for things that would definitely not be good for us, and God in His mercy does not allow it. Sometimes it seems He does give us what we ask for—even when it is not best—to quieten as. During their years in the wilderness the children of Israel kept asking for things that were not best for them, "and he gave them their request; but sent lean\ ness into their soul" (Psalm 106:15). Sometimes "no's is the answer and our prayer should always include surrendering to His will. I talked with a mother whose child was diagnosed with a brain tumor, who told me, "I could not pray for God's will to be done because I was afraid of what it might be." If we trust His judgment we know that He will do what is best for us because He loves us. It is not enough just to know His will, but we must allow His will to be done!
Give us this day indicates that we should not be selfish when we pray. It should not be give me but give us. If we pray this prayer we will not be jealous when someone else is blessed. We are all God's children and He loves us all the same. What He gives to someone else will not take away from what He has for you. His supply is not limited! When we say give we are recognizing His sufficiency. This day tells us we must get in touch with Him every day! We can't live on yesterday's provisions, neither can we live on someone else's bread, but we must get our own every day.
Forgive us our debts as we forgive our debtors suggests that we have no right to ask for something we are not willing to give. Unless we can forgive others, even when they are wrong, we cannot receive forgiveness. This also indicates that God monitors how we dispense forgiveness and He will deal with us accordingly.
Finally, we should request to be delivered from evil and then declare that Thine is the kingdom, and the power, and the glory, forever. It is not my kingdom, not anything done by my power, and I should not take any of the glory—it all belongs to Him.
Prayer is not just coming to God with a "to do" list for Him. He is not merely waiting for orders from us before He does anything. He already knows what needs to be done and can and sometimes will do it whether we ask or not. However, His Word tells us to "come boldly unto the throne of grace" (Hebrews 4:16) and present our petitions to Him.
Prayer is not a one-sided conversation. Neither is it begging God to conform to our wishes. Victorious Christians learn to carry on a conversation with God. He is our friend and we need to learn to talk with Him as we would with our closest friend. When we are talking with a friend, we do not do all the talking; we do some listening too, so spend some time in meditation and listening to God.
You are a child of God and He will speak to you. It may never be in an audible voice; more likely it will be just a thought or a gentle nudge in a certain direction. God uses the vehicle of our thoughts to speak to us. Many times a thought that we consider to be our own is not really ours at all, but God speaking to us. If it turns out to be a good, workable idea, human nature loves to take the credit rather than giving God the glory!
In prayer, the important thing to remember is not how long measured by the clock we pray, but whether or not we touch God in the process. Sometimes just a simple, heartfelt prayer of a few words will touch Him and we witness a miracle. You see a car careening down the highway and you know there will be a wreck. You only have time to say, "Jesus," but He's as close as the mention of His name. He responds to that cry and all is well. At other times it will take much longer to pray through some things before we can really touch Him.
There are different aspects of prayer. Sometimes you will spend time in travail, groaning and crying, allowing the Spirit to make intercession for you because you are burdened or troubled but don't know what to pray for. These times will strengthen your walk with God, giving you a deeper burden for the lost and encouraging you to pray more.
An unknown writer provided this prayer experience:
I asked God to take away my pride. And God said, "No."
He said it was not for Him to take away, but for me to give up.
I asked God to make my handicapped child whole.
And God said, "No."
He said patience is a by-product of tribulations. It isn't granted; it is earned.
I asked God to give me happiness. And God said, "No."
He said He gives me blessings, but happiness is up to me.
I asked God to spare me pain. And God said, "No."
He said suffering draws me apart from worldly cares and brings me closer to Him.
I asked God to make my spirit grow. And God said, "No."
He said I must grow on my own, but He will prune me to make me fruitful.
I asked for all things that I might enjoy life. And God said, "No."
He said He would give me life, that I might enjoy all things.
I asked God to help me love others as much as He loves me.
And God said, "Ah, finally you have the idea."
Prayer should become a way of life, where we are aware that God is ever-present, an integral part of every aspect of our daily lives. There is nothing too small to take to Him. We are His children and He is concerned with those things that concern us. "Pray without ceasing" (I Thessalonians 5:17).
There is power in praise. We should precede our list of needs with praise and thanksgiving, coming to God with an attitude of gratitude for prayers answered in the past. "In every thing give thanks: for this is the will of God in Christ Jesus concerning you" (I Thessalonians 5:18).
This is a basic lesson we all have to learn over and over. When we can praise and worship, regardless of the situation we find ourselves in, we will be able to more clearly see God working things for our good. "We know that all things work together for good to them that love God, to them who are the called according to his purpose" (Romans 8:28).
A number of years ago after accepting a new pastorate, we rented a home temporarily until we could find the right place to buy. One year went by, then two, then three, then four years, and still we had no home of our own. Many things were still packed in boxes in anticipation of a move to the new house.
One day while driving through town, I began to tell the Lord all about it: how mistreated I felt, how everybody else had a nice home of their own, etc. Suddenly I began to hear the words to an old song…
When you're up against a struggle
That has shattered all your dreams,
When your hopes have been cruelly crushed
By Satan's manifested schemes;
When you feel the urge within you
To submit to earthly fears,
Don't let the faith you're standing on seem to disappear.
Praise the Lord!
He can work through those who praise Him!
Praise the Lord, for our God inhabits praises, Praise the Lord, for the chains that seem to bind us, fall powerless behind us
When we praise Him!
As the tears rolled down my face, I began to thank I hill 'or the place we had. I determined to go home and make that house a real home for my family and that is just what I did. I unpacked every box in the garage and threw the boxes away. We could actually use the garage for our car!
When the last box had been discarded we received the call to go to Texas Bible College. The president's apartment had just been remodeled and everything was new and beautiful. It had all the colors I liked and it was arranged the way I would have wanted it. There was not one thing I would have changed about it. When I saw it I knew God had been at work all the time—I was just too caught up in my own self-pity to trust His timing.
Simply stated, prayer is communication with God and is what keeps us connected to the true vine. It is the power line from God to us. Prayer provides strength, direction, and spiritual healing. In every successful ministry, prayer is an evident and controlling force!
When you can't seem to find God in your particular situation, remember His address and His telephone number. He is always available.
God's address: PRAISE
He inhabits the praises of His people (Psalm 22:3).
God's telephone number: 1/ 800/JER-3303
Call unto me, and I will answer thee, and shew thee great and mighty things, which thou knowest not (Jeremiah 33:3).
The above article, "Prayer," is written by Roffie Ensey. The article was excerpted from Ensey's book The Role of the Shepherdess.
The material is most likely copyrighted and should not be reprinted under any other name or author. However, this material may be freely used for personal study or research purposes.