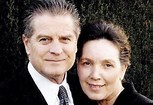 By Nancy Grandquist
I felt ridiculous! I was on an airplane, trying to get a few minutes of rest before the plane landed, but I kept feeling a prevailing spirit of prayer. I finally sat up and started to write my thoughts to God. "You know I love You, Lord. You know I trust You. But over these past few years, and for many months, I am not so sure if You have heard my desperate prayers."
We live in Silicon Valley, the birthplace of computer technology. This has put real estate in the San Francisco Bay area at an incredibly high premium. For instance, a sixty-five-year-old, nine-hundred-square-foot home could easily be sold for $1.2 million, even in today's subdued housing market.
We had outgrown our church building and had to find a new one large enough to accommodate our vision and the growth God had promised to bring to our church family.
It was one of those "giants in the land" and "grasshopper" moments in our lives. For over five years we had diligently searched, but there was absolutely nothing we could purchase without incurring millions of dollars of debt. I will never forget that incredible day when the city of Mountain View approached us about buying our church property. They purchased it at a price that far exceeded the appraisal amount. Throughout this long and arduous process we had negotiated on six different buildings, worn out several real estate agents (some of whom were our friends), and worn out the tires on our cars, but nothing worked. Then we had those doubting, discouraging, drag-you-down descendants of Joshua's eight-out-of-ten spies telling us it could not be done and that we would never find a building in our area. A few people even suggested we should have been satisfied to stay where we were. "You sold your building; now what are you going to do?"
I have complete confidence in my pastor and husband of forty-three years. He is a true Christian and a man of great wisdom and integrity. I have listened to his prayers that are full of faith. He does not stagger at the impossible. He believes God will keep His promises. I reminded God about the many virtues of this man and then proceeded with my airplane prayer meeting.
I went through the spiritual checklist of Christ-like attitudes we so desperately need in order to keep a pure heart. Right there in my seat, flying at an elevation of thirty-five thousand feet, I repented with a silent, tearful, sincere prayer, and Jesus washed me in His holy presence. In that moment, I knew that every prayer I prayed had been heard by God.
This in and of itself was a reassuring revelation of His care and
faithfulness in my life. I felt the Spirit of God dealing with me concerning our prayer request for a new church building.
As I waited, I began to write down the words He spoke to me. I must admit that at some points during that prayer I stopped to ask God if I was getting it right. I felt ridiculous, unqualified, and overwhelmed, but I
didn't stop until the anointed inspiration subsided. The Spirit of the Lord then impressed upon my heart that one of our pastors should lead the congregation with this written prayer, and all the people, united as one heart, should repeat it together.
When I finally returned home from my trip, I could hardly wait to share with Richard, my beloved husband, the prayer the Spirit of the Lord had given me. We had barely put my suitcase in the trunk and buckled our seatbelts when he asked me if I would read him the prayer. In some ways, it seemed absurd, childlike, and ridiculous, but as we prayed the prayer aloud in our car, the power of the Holy Ghost fell on us and we started to weep. We knew that God was about to move in the impossible and bring us our miracle. Later, the church also began to pray the prayer as one voice and as one heart. After a short time, God did it! He brought us the unpredictable miracle we had asked Him for.
The warehouse was located just off the 101 Freeway (originally known as The El Camino Real-or The King's Highway-named for the many missions built on it from San Diego to Eureka). This is one of the busiest, most heavily traveled freeways in the Bay Area. We purchased the fifteen-thousand-square-foot building with cash and were thrilled to watch the transformation from a warehouse to a beautiful church building that reflects the Silicon Valley corporate style. We had our first service on Easter Sunday 2012, and by Easter of 2013 began a schedule of two Sunday morning services. We have already reached full capacity.
I am convinced that God wants us to pray hard, strong, preposterous prayers, even when it seems ridiculous. I humbly submit to you that God is waiting for us to ask of Him. Then we just have to wait and watch. He will do it.
The Prayer the Lord Gave Us to Pray
We are Your people, the people of Your great name, the name that is above every name, the name of Jesus. Thank you, Lord, for your every blessing on our church, on every person, and on our families. We praise You for Your saving, keeping power. We praise You in advance for what You are about to do. Lord, we pray that You will direct us to the facility that You have prepared for us.
You know what we need. You know what we desire. Let it be affordable. We need the miraculous. In Jesus' mighty name! Lord, let the owners, realtors, banks, and city planning commission officials say yes to our offer. Lord, if we need to borrow money, let it be with a miraculously low interest rate. We need a conditional use permit immediately. Let us acquire all permits quickly. Let the city run to us with excitement! Jesus, let us find favor with the city planning commission. Let this astounding miracle come together in great haste so that everyone knows this is God. Let it be done for Your glory. Let our lawyer discount his fees significantly. Let our architect discount his fees significantly. Please, dear God, give our pastor and our leaders wisdom, vision, strength, inspiration, and endurance to complete this great task. Please, dear God, help us to faithfully follow our leaders. Give us, Your people, the vision, desire, and loyalty to work and to give as one heart. Please take every fearful thought, every seed of doubt or division from any who are weak. Make us strong in You. Let us be unified by Your Spirit. Lift us up on Your righteous wings of grace and mercy. We are petitioning you, Mighty God, our Savior, Lord and King, for there is no one else for us to look to. Our eyes are upon You. We pray these things in the only name we have ever called upon, the only name that we have ever believed in, the only name we worship, love, and adore, for we know You alone hear our cry. In Jesus' name! QJ)
Nancy Grandquist lives with her husband, Richard, in Mountain View, CA, They pastor The Rock Church in Sunnyvale, CA
From the JUNE 2013 PENTECOSTAL HERALD