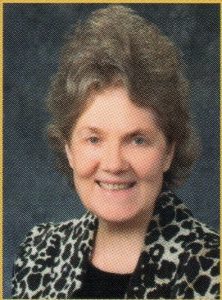 by Joy Haney
To View the Entire Article, Click Here
To Download the Entire Article, Outline, or PowerPoint, Click Here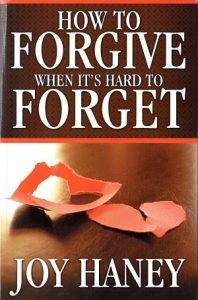 When a burn victim is rushed to the hospital and doctors and nurses begin to work on the damage done by the fire, it is just the beginning of a process. The burning itself did not take long; it is the painful months afterwards which are difficult for the patient. Recov­ery takes time, patience, and discipline. It is a time of restoration from ill health to good health, marred skin to good skin.
Unless you experience a miracle of instant heal­ing, as some do, your emotional hurt will take time to heal. It is a time to, "Trust in the Lord with all thine heart; and lean not unto thine own understanding" (Prov. 3:5). It is a time to establish your heart and fix it on God, because the thing that it was fixed on before let you down. Everything else may fail, but God never fails.
The hardest thing to do is wait or be still. This is a generation that demands everything in a hurry and if it is not delivered within a few minutes, countenances become tense and angry, fingers start tapping on the table, and a slow volcano starts to flow inside the heart. All because of the hurry syndrome that the modern generation has developed.
Instant coffee, instant hot water, instant banking, instant credit, and instant drive-ins have influenced the Christian to be tempted to expect instant answers. Sometimes God answers instantly when we call, other times He makes us wait — but He is always faithful. In your recovery, be patient and confident. The Lord will help you if you allow Him to be God. "Cast not away therefore your confidence, which hath great recom­pense of reward. For ye have need of patience, that after ye have done the will of God, ye might receive the promise" (Heb. 10:35-36).
There is strength in waiting. Isaiah describes it well. "But they that wait upon the Lord shall renew their strength; they shall mount up with wings as eagles; they shall run, and not be weary; and they shall walk, and not faint" (Isa. 40:31). How? By waiting on the Lord. There is a time to run, and there is a time to be still. When you are recovering, you need those daily "still" times with the Master. "Be still, and know that I am God" (Ps. 46:10).
Not so in haste, my heart! Have faith in God and wait; Although He linger long, He never comes too late.
It has been said, "Patience is bitter, but its fruits sweet."
When the great St. Gothard Tunnel was being constructed, workmen bore simultaneously from ei­ther side of the Alps. For nearly ten years they worked in the dark; but in 1881, one of the parties of workman began to hear, through the lessening thickness of intervening rocks, the sounds of the hammers and the voices of the workmen from the other side. On they worked, listening, working; working, listening. One day they broke down the barrier between them. Men rushed from the other side, grasped hands, and looked excitedly into each other's faces, giving whoops and shouts of joy. They had finally accomplished their mission.
To View the Entire Article, Click Here
To Download the Entire Article, Outline, or PowerPoint, Click Here