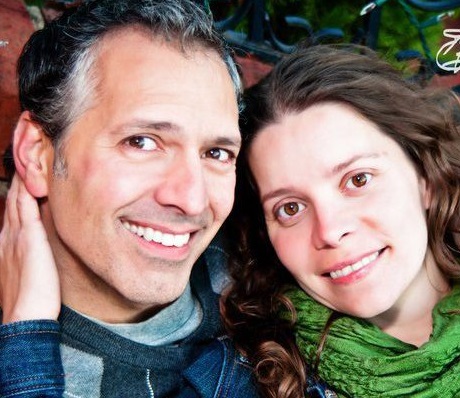 By David Sanzo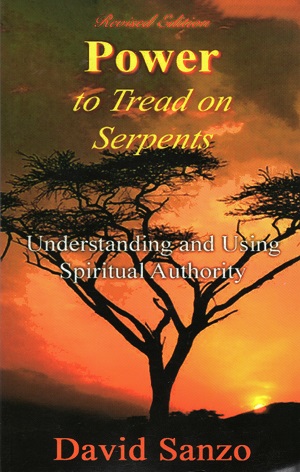 In Mark 11:22, Jesus said, "Have faith in God." Here we find faith more closely tied to spiritually authority. We must first come to the conclusion that our faith is not primarily and ultimately in medicine and doctors. Our faith is not in advanced psychology. For safety sake, my faith is not rooted in the best security systems. My faith is not in my bank account (thank God). I do not base my faith in a drug rehabilitation program, Alcoholics Anonymous, or some other social program to change our world. I am not against these things but my faith is not founded in them. My faith is not in a particular politician or social leader. My faith is in God.
When I run into a problem, I do not first look in a medical journal for my answer. I do not go first digging in a psychology textbook for the answers to our modern problems. I do not look for solutions in a column in the daily newspaper or some other media personality. I look in the Word of God. My faith is in God.
Our faith is to be in God. We are not to limit our faith to the power of positive thinking. I am not against positive thinking because faith does not grow well in a negative atmosphere. But our faith is not to be restricted to the principles of positive thinking. We are not to have faith in how hard we can concentrate in making the pain go away. Miracles are not based on how hard we can concentrate. If your faith is simply in mental powers, you are tampering with some psychic spirit. This is not biblical Christianity.
The truth is that we are not even to place our faith in the concept of faith. It is not a matter of how much faith we have. It is not a question of how strong our faith is. It is a matter of placing our faith, our trust, and our confidence in God. It means placing our complete assurance, our dependence, and our hope in God. We place it in His ability, in His power, in what He can do. We rely on Him, not ourselves.
We do not rely on our own faith to accomplish the act. We do not rely on our own authority, our own power, or our own abilities. We do not depend on our own holiness or righteousness or our works to be the source of our miracle. We trust in who God is. That is when things must happen. God may not always respond to need but He will respond to faith that is in Him.
Then the promises of the next verses spring into action. "Whosoever shall say unto this mountain, Be thou removed, and be thou cast into the sea; and shall not doubt in his heart, but shall believe that those things which he saith shall come to pass; he shall have whatsoever he saith." If our faith is founded in God, then we can speak to the mountain and it must obey.
Notice that we must speak to the mountain. The mountain is under no obligation to move until we speak to it. Until we exercise our authority that mountain will not move. Remember that authority is always manifested in a communication, usually a word (spoken or written). If we do speak, and if we believe that we will receive that which we have spoken, then we will possess that which we have spoken. It is on these premises that we can receive that which we pray for (Mark 11:24). We must believe. If we do not ask in faith, James said, "Let not that man think that he shall receive anything from the Lord" (James 1:7).
In Matthew 17:20, Jesus took this a step further when He said, "If ye have faith as a grain of mustard seed, ye shall say unto this mountain, Remove hence to yonder place; and it shall remove; The mountain is under no obligation to move until we speak to it. Until we exercise our authority that mountain will not move. And nothing shall be impossible unto you." There are no impossibilities when you are following the Spirit of God in obedience while seeking His will and placing your faith in God. This is the principle of spiritual authority.
"In My Name"
Jesus also stated, "Whatsoever ye shall ask in my name, that will I do, that the Father may be glorified in the Son. If ye shall ask anything in my name, I will do it" (John 14:13-14). This does not mean that we need only verbalize the name of Jesus. There is no magic in simply pronouncing the name of Jesus. If that were the case, the question could rise as to which pronunciation would be correct, to make sure the "formula" was right. The name of Jesus is pronounced differently in every language.
It is not the way that you phonetically pronounce His name that matters. It is not a magical phrase. We are not practicing some Biblical form of voodoo or a Christian brand of witchcraft. For sure, we are to include the mentioning of the name of Jesus, but it goes beyond simple vocalization. Peter told how a miracle took place because of "his name through faith in his name" (Acts 3:16). Biblical faith must be active in the releasing of the name of Jesus.
When the Bible speaks of someone's name, it encompasses the totality of the person, including their authority, their power, and even their person. The idea is that we must walk in His authority, in His stead, in His person, in the place of Jesus Christ on earth. This is how we operate in His name. If we will ask in His name, coming to God not in our name (our own authority, righteousness, works, or holiness) but in the stead of His son Jesus Christ, we will have that which we have asked. The Apostle John stated that if we asked anything according to His will, then God would hear us. And if we know that God hears us on a matter, then we know that we automatically have our petition granted to us.
However, we must always remember that there are some things that Jesus would not have prayed for. James taught us that there were some things we would not receive even if we asked for it, if we asked outside of the will of God for something we would use to consume on our lusts. Jesus prayed in the will of God. So we who are involved in the work of God must operate in the name of Jesus, in the person of Jesus Christ. We must operate in His authority, doing His will.
Smith Wigglesworth wrote, "The Lord would have us to be walking epistles of His word. Jesus is the Word and is the power in us, and it is His desire to work in and through us His own good pleasure. We must believe that He is in us." This is how we become truly usable instruments in the hands of God. Smith Wigglesworth also noted, "I find that in all my Lord did He said that He did not do it, but that another in Him did the work. What a holy submission!" To gain spiritual authority, one must also be submitted to the promptings of the Holy Ghost, obeying the fresh voice of God. It goes back to recognizing God's authority in our lives and submitting to it.
The Centurion's Faith
The centurion may not have understood all the intricacies that involve spiritual authority. This may be why he could not use it himself. However, he knew enough about how authority worked in the natural world to know that Jesus had the same type of authority and power over every type of sickness or disease. Even for us New Testament Christians, it is impossible to understand spiritual authority by our own understanding. "The natural man receiveth not the things of the Spirit of God: for they are foolishness unto him: neither can he know them, because they are spiritually discerned" (I Corinthians 2:14).
In writing about the spiritual authority of the church, Hagin states, "You never will understand the authority of the believer only with your intellect; you must get the spiritual revelation out of it." You must understand spiritual authority through the lens of faith to get the spiritual revelation. You need to receive it with your spirit.
Faith Must Outweigh the Circumstances
We must also remember that regardless of what the situations may say, the Word of God is true and our faith must be based on it. Our faith must not be based on the evidence or the situations. The Word teaches that when God (or His authority) speaks, it must be obeyed, even if it involves the creation of the world to accomplish it. So it is with all those who exercise spiritual authority correctly.
In the scientific world, facts must control every belief, theory, hypothesis, and presupposition. But in the supernatural realm this is not the case. In the spiritual world, faith must control the facts. This is true because you are not just trying to increase knowledge or learn information as in the physical world of science. You are working to change situations, to determine destinies, to exercise authority, to demonstrate the power of God. Let your faith outweigh the circumstances.
I believe God is a rewarder of those that diligently seek Him. If we will seek Him with our whole heart, stepping out in faith, He will answer and confirm His Word. I was in a church where, while everyone was leaving the church after a Sunday morning service, I found out there was a lady who, among other things, had burrs in each of her heels. This caused tremendous pain when any pressure was put on it. This made it virtually impossible for her to walk. She would manage about ten steps with a cane before she would have to stop because of the intensity of the pain.
In my youthful impulsiveness (described this way for the benefit of those who may not understand a choice to exercise faith), I told her that I wanted to pray for her that evening at the close of the service. I didn't know it then but that statement sparked her faith. In that evening service, God completely healed her. She was able to stand, walk, and even stomp on her feet with no pain. The next day she decided to go for a walk around the block with no cane and received no pain. I believe that God simply rewarded a young minister who was willing to step out and give God an opportunity to work and also rewarded a woman who was willing to believe that it was her night for a miracle. God will honor faith anywhere He finds it.
I have run into cases where it seemed like I was the only one who believed. In one church, I remember telling the congregation at the close of the service that God was about to perform some miracles. Out of the corner of my eye I saw the pastor immediately bury his head into his hands as he doubted that God really would do anything. He probably wondered, "How could this young man make such a foolish statement?"
That night God healed a woman of her eyesight. She was legally blind, wore thick prescription glasses, and could not see six-inch letters only twenty feet away. By the time service was over, she was able to see the fine second hand on a face-sized clock on the back of the wall of the church while standing at the front of the church. She had been in that prior condition for twelve years and had been prayed for many times before but without a miracle taking place.
When she saw that she was completely healed, she ran back to her pew and grabbed her purse. She ran back to the altar area in the front, took her glasses out of her purse, and tore them up in front of the congregation. Perhaps only she and I believed at the first that it could happen but everyone was a believer after the miracle — even the pastor. Seven months later I heard from the pastor that she still had her miracle and could see well. God will honor faith when He finds it, even if everyone else is doubting. Let your faith outweigh the circumstances.
If we understand that our authority is higher than the situation we are encountering (whether evil spirits, sickness, disease), then we have confidence that the commands issued in the name of Jesus (His authority and power) will be accomplished. Our faith works in spite of the view of present circumstances. The mountain must be moved. In talking about faith that contradicts the circumstances, Hagin carries it so far as to say,
"Faith is involved in exercising spiritual authority. Yes, there are times when evil spirits come out immediately, but if they don't when you speak the word of faith, don't get disturbed about it.
"I base my faith on what the Word says. Some people's faith is not based on the Bible, however, it's based on a manifestation. They operate outside faith in the sense realm. If they get certain manifestations, they think the devil's gone…."
"As Smith Wigglesworth often said, 'I'm not moved by what I see. I'm not moved by what I feel. I'm moved only by what I believe. "'
Indeed, the following story is related about Wigglesworth and his convictions about operating in the authority of Jesus Christ.
"He was called to pray in Kansas City for a demon-possessed woman. When he reached the home the demon power in the woman was most violent in its curses. He commanded the evil spirits in the name of Jesus to depart. He then prepared to leave the home. All the way that he walked to the door the woman followed him, and from her mouth there poured out a tremendous volume of curses. He did not say, 'I guess I did not pray the prayer of faith; I had better go back and pray again.' To him such a course would have been failure. He turned and spoke to the demon power in that woman with authority saying, 'I told you to leave.' That was enough. The woman was completely delivered and her pastor stated later that she had no recurrence of demon possession:"
Once again, let your faith outweigh the circumstances. Tie your faith to the unchanging Word of God.
Faith Is Not Related to Feeling
Authority is a fact. It is not a feeling, nor is it subject to circumstances. God has already placed us in heavenly places in the same seat as Christ (Ephesians 2:5-6). We are placed in the same position of authority. In this passage, Jesus had already been placed in heavenly places by the right hand of God (the right hand of God is symbolic of His power and authority). He was placed "Far above all principality, and power, and might, and dominion [each describing different areas of authority], and every name that is named [every authority that is found], not only in this world, but also in that which is to come" (Ephesians 1:20-21, comments within brackets are mine).
The passage goes on to show how all this was placed under His feet (a symbol of His conquering all their authority and of their submission to Him) and how He is the head over all things to the church, His body. It interesting to note that the lowest part of the body (the feet, the "weakest" or lowest member in the church) is still over all the authorities mentioned in these two verses.
In reference to Mark 16:17-18, Hagin expresses it like this: "That authority is yours whether you feel like you've got it or not. Authority has nothing to do with feelings. But you must exercise it.'" Do not let your faith be tied to your feelings because then your faith will be forced to falter when your feelings are not strong. Tie your faith to the Word of God and your faith will not need to waver. Heaven and earth (this whole universe) may pass away but the Word of God shall never pass away (Matthew 24:35, Mark 13:31). It has been forever established in heaven (Psalm 119:89, 152). It will not change. Connect your faith with the Word of God.
Hagin also notes the principle of being sensitive to God's Spirit in exercising spiritual authority. "We know from the Word that we have spiritual authority, but we must depend upon the Holy Spirit to help us in ministering authority." If all of us who are involved in the work of evangelism (at home and abroad) would begin to exercise the spiritual authority that God has granted to the church while living within the guidelines of the principle of authority and being led by the Spirit, many will be delivered, healed, and saved. The devil would have to leave.
When we resist him on these grounds, he must flee. When we resist him steadfast (continually, firmly, and unwaveringly) in the faith, his work is severely damaged (I Peter 5:8-9). And when the power of God is manifested, people will be attracted to it and be converted. "Lord, help us as the church to rise up in Your great authority and power and destroy all the works of the Devil. Anoint us to resist him steadfast in the faith. In Jesus' mighty name."
Signs Are Symbols of the Wonders
We should also understand a difference between signs and wonders. A sign is a symbol of something. It gives you a message that you might not have been able to tell otherwise. In the supernatural world, signs work the same way. If someone has a back problem causing him or her terrible back pain and he or she is prayed for so that the pain leaves, I believe that the back problem has also been healed and made right. The pain leaving the back was sign that the wonder (the back problem being healed) has also been performed. I do not believe that God works like Tylenol, simply as a painkiller. God is more than just in the pain-killing business. He is a healer. He takes care of the problem.
I was in a service in Phoenix where the Holy Ghost impressed me to pray for healing for a certain lady. The lady, named Sister Vasquez, came up to be prayed for concerning her high blood pressure and sugar diabetes. The high blood pressure was causing pain in her chest (for some reason beyond my knowledge). We prayed the prayer of faith and the Lord healed her. Immediately, the pain left. I told her that it was a sign that the wonder had also been performed. We did not receive a sign concerning her sugar diabetes but I told her that I believed that she was healed of it as well. That was all I said.
Four days after the service, a man came up to me and said, "I want you to know what you did to my wife." The worst ran through my mind.
Four days after the service, a man came up to me and said, "I want you to know what you did to my wife." He explained who his wife was, how I had prayed for her, and what I had told her. The worst ran through my mind. He said that she had been using heavy doses of insulin for nine years and was not able to eat any sugar. After she felt the touch of God she determined to try out her miracle. She immediately quit taking any of the insulin and began to eat a variety of cake, ice cream, candy, and many sodas. The worst really began to run through my mind now.
But she had not had any problems whatsoever. Her blood pressure had gone down to normal according to tests and the level of sugar in her blood was okay. I was relieved and told him to thank God for the miracle but to tell his wife not to run her miracle into the ground. The point is that God did more than simply stop the pain; He took care of the problem.
In another incident, a lady in Washington (named Sister Douglas) had asked for prayer on a Wednesday night because of pain throughout her whole body and primarily in her chest area. She had already had one lung removed and had a history of respiratory problems. The day before our service she had gone to the doctor because of the pain and had some x-rays taken. We prayed and immediately the pain left. I told her it was a sign that the wonder had been performed. The next day the doctor called her to come in because the results of the x-rays showed she had pneumonia. Much to their surprise, when she came in, they found that she had recovered completely. God had already healed her before the doctor even knew what was going on! God is more than simply a painkiller. He is our healer.
Warning against Unbelief
I believe there is a difference between being faithless or doubting and unbelief. Having no faith is bad enough. Jesus rebuked the disciples repeatedly for having little or no faith. But unbelief is when, like some of the Pharisees and Sadducees, you refuse to believe. In many cases where there was a lack of faith in Scripture, Jesus still performed the miracle, although He rebuked their lack of faith. But when they manifested unbelief — a refusal to be convinced — that was when He refused to work (Matthew 13:53-58).
There are many sincere Christians today who are lacking in faith. God will still work for them in certain instances. There is still hope that they can develop faith. But for those who refuse to believe the reports of miracles or the Word of God, they are guilty of unbelief. This includes those "Christians" who argue that miracles are not for today and/or are only manifestations of the devil's power. They have gone below having zero faith to having negative faith. They are in danger of eternal damnation.
There are some Christians who view various "healing ministries" with skepticism. This could be understandable, knowing the weakness of humanity and the hypocrisy of some. But some dare to go so far as to refuse to believe even when presented with testimonies and the evidence of God's power at work. They may dismiss such things as coincidences (It's amazing that when you stop praying with faith, the coincidences stop happening). You can choose either to have faith and believe or you can choose to refuse to believe in the healing ministry of the church or a man of God despite the signs and wonders manifestly evident. But beware lest you "be found even to fight against God" (Acts 5:39). We do not want to be found in the camp of those classified as "unbelievers." Eternity is too long.
The above article, "Relation to Faith" was written by David Sanzo. The article was excerpted from chapter eight in Sanzo's book Power to Tread on Serpents.
The material is copyrighted and should not be reprinted under any other name or author. However, this material may be freely used for personal study or research purposes.
This article may not be written by an Apostolic author, but it contains many excellent principles and concepts that can be adapted to most churches. As the old saying goes, "Eat the meat. Throw away the bones."