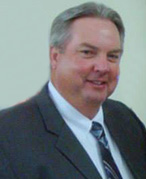 by Phillip Trawick
To say that we live in a troubled world would seem to be a misstatement. The prolonged conflicts in Iraq, coupled with escalating threats in Syria, North Korea, Russia and other regions of the world are just some of the signs of the soon return of Jesus Christ for his bride.
In Matthew 24, Jesus warned his disciples of the destruction of Jerusalem. In response, they asked three questions:
When shall these things be?
What shall be the sign of thy coming, and
Of the end of the world?
Jesus' answer warned them of "deceit", the "deception of false Christ", "and ye shall hear of wars and rumors of wars: see that ye be not troubled: for all these things must come to pass, but the end is not yet" (Mt. 24:1-6). One of the definitions of the Greek word "troubled" is "to be troubled in mind." The mind is where we have our biggest conflicts. When these global threats arise it raises concerns about America's role, and if dwelt upon long enough will cause mental anxieties. War effects everyone, not just our fighting men and women. But Jesus does not want you to be troubled in mind. Relax! He is still in control.
Besides the afore-mentioned, we must also endure trials and hardships in everyday life. Someone said, "We live in a microwave society but we serve a crock-pot God." While this is certainly true, it does little to actually calm the anxiety we sometimes experience during prolonged trials. The fact is, we want quick relief from physical hardships and mental anxieties.
It is not the will of God that his children have anxiety attacks just because he does not eradicate every situation of life expediently. In fact, it is not his will to expedite relief in every situation you face. To know this and maintain faith that God will see you through requires that you understand the nature of trials.
Contrary to what some would think, trials allowed by God are not for your downfall. God doesn't work this way! Trials are not experiments in life to determine how much you can tolerate before you fall. In fact, when God allowed the trial into your life he knew, through his help, you would be able to endure it (I Cor. 10:13)
Since it appears that God is sometimes not in a hurry to solve all the problems in your life, you find yourself in a holding pattern of sorts waiting for him to move. As painful as it may seem at times, waiting on God is not always a bad thing. James says, "… the trying of your faith works patience" (Ja. 1:3). Oh! There's a nasty word in this generation: patience. Webster says patient is, "able to remain calm and not become annoyed when waiting for a long time or when dealing with problems or difficult people." James is telling the church to Relax! The fact is, sometimes you must wait on God. But if you will patiently wait in faith and confidence, there will be some positive things produced in your life. But you must wait!
In Isaiah 40, the prophet lists some of the positive things that happen when you "wait (in the proper sense of expecting) upon the LORD". There will be a "renewal of strength, mounting up with wings as eagles, running but not growing weary and walking without fainting." I believe the prophet is encouraging God's children to Relax! Have patience. Put your confidence in God and the result will be worth the wait.
Psalm 46 has been a great encouragement to me on multiple occasions. Deeply study and analyze this psalm; there is tremendous encouragement when you are in times of trial. You must know that God is available when you are in distress. God is your "refuge and strength, a very present help in trouble." The first part of verse 10 says, "Be still, and know that I am God… "
As long as you attempt to control the situation there will be problems: anxiety, depression, etc. Sometimes you must release your grip and allow God to take control. Relax! God knows what he is doing and has confidence in you.
Rev. Philip Trawick is Presbyter of Section 5 and also the Senior Pastor at the First United Pentecostal Church in Selma Alabama.