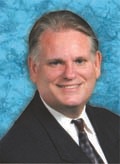 By Tim Massengale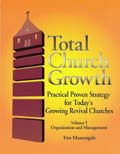 Have your leaders (or even you?) lost their vision and passion for souls? Often times we can become immersed in the process of church growth reports, meetings, events, plans and forget the reason for it all: to win souls. Here are three suggestions to share with your leaders to encourage them to reignite their passion for evangelism:
Read about Soul-Winning
Throughout history, great soul-winners have inspired others with their passion for the lost. Reading about them, what they did and how they did it, can build a raging fire within your own heart. There are many classics that every soul-winner should have read or should put on their must-read list. Here are some classics, both old and new, that have stirred a fire within me:
The Soul-Winner – How to Lead Sinners to the Savior – Charles H. Spurgeon
Soul-Winning Made Easy – C. S. Lovett
Let's Go Soul-Winning! – Dr. Jack Hyles
The Soul-Winner's Fire – John R. Rice
The Secret of Soul-Winning – Stephen F. Olford
A Passion for Souls – The Life of D.L. Moody – Lyle Dorsett
Soul-Winning: A Classic on Biblical Christianity – T. L. Osborne
Evangelism by Fire: Lighting Your Passion for the Lost – Reinhard Bonnke
Or print out, Sinners in the Hands of an Angry God, by Jonathan Edwards, and ask your leaders to read it. Then discuss it at your next monthly planning council.
It is impossible to read words of Spurgeon, (If sinners be damned at least let them leap to hell over our bodies. Let us wrap our arms around their knees. Let no one go to hell unwarned and unprayed for…) and not be gripped by his passion and fervor.
Make a Soul-Winning Prayer List
Every soul winner should have a list of names he or she is praying for. If you don't, start one. Be it relative, co-worker, neighbor, friend or classmate; cry out daily to God for their soul. Intercede for them. Weep for them. Beg God to save them. As you begin to see them as Christ see them, you will be emboldened to speak with them, invite them to church, ask yet again for a home Bible study, and urge them to get right with God. Before long your prayer will emulate Paul's as he wrote in Romans 10:1, 'My heart's desire and prayer to God for the Israelites is that they may be saved.'
Begin To Witness Daily
Every good coach knows, 'passion follows action.' When you begin to do what you know you should do, whether you feel it or not, before long the emotion and passion grows. You did not crave chocolate until you tasted it. Once having tasted it, you can't get enough of it. If a person will commit themselves to witness to one person a day, they will soon find that passion is born. Invite one person to church, hand out one tract, one church card, ask for one home Bible study. Just one. Today I will start.
This is the power of Constant Contact Consciousness (CCC). Soulwinning must become a part of our daily life. A habit – a good habit. Not one I just do by rote, but one that is a part of my personality, my very consciousness. When we each start obeying Christ's command to 'preach the gospel to every living creature,' we then begin to emulate the heartbeat of Christ. Before long – much sooner then you think – you will find your heart afire will a passion for the lost, a burden for souls. Dear God, let me burn!
This article "Relighting Your Passion For Souls" by Tim Massengale was excerpted from: Bro. Tim Massengale's personal files. Used by permission. August 2010. It may be used for study & research purposes only.