John 17:17 Sanctify them through thy truth: thy word is truth. 18 As thou hast sent me into the world, even so have I also sent them into the world. 19 And for their sakes I sanctify myself, that they also might be sanctified through the truth. 20 Neither pray I for these alone, but for them also which shall believe on me through their word;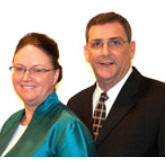 By Gary Sones
To View the Entire Article, Click Here
To Download the Entire Article, Outline, or PowerPoint, Click Here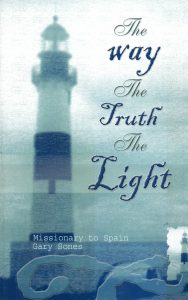 John 17:17 Sanctify them through thy truth: thy word is truth.
Rev 22:18 For I testify unto every man that heareth the words of the prophecy of this book, if any man shall add unto these things, God shall add unto him the plagues that are written in this book: 19 And if any man shall take away from the words of the book of this prophecy, God shall take away his part out of the book of life, and out of the holy city, and from the things which are written in this book. 20 He which testifieth these things saith, Surely I come quickly. Amen. Even so, come, Lord Jesus.
2 Tim 2:15 Study to shew thyself approved unto God, a workman that needeth not to be ashamed, rightly dividing the word of truth.
• Some people say that it does not matter what a person believes. The only quality that matters is sincerity. However, the question must be asked: can one be sincerely wrong?
• On one occasion, a small boy from Mexico became very excited when he found out that the Americans had gone to the moon. Running down the street and bursting into the house of his grandfather he shouted, "Abuelito! Abuelito! The Americans have gone to the moon." The grandfather was from a small ranch, so he did not believe that it could happen. The boy, really trying to convince his grandfather said, "Oh yes they did Abuelo, and I will tell you something else. They are going to go to the sun too." The grandfather, whose patience was wearing thin answered; "Hijito, they would burn if they went to the sun." However, the little boy would not be deterred; "Abuelo, you just do not understand. The Americans are very smart. They will go to the sun at night time Abuelo." Although the boy was very sincere, he was very mistaken.
• The quality of sincerity does not guarantee the right life or practice. When we are talking about salvation, we must be right!
• Does doctrine really matter? If the bible says no, then the answer is no, but if the bible says yes, then yes, doctrine is important.
2 Tim 4:1 I charge thee therefore before God, and the Lord Jesus Christ, who shall judge the quick and the dead at his appearing and His kingdom; 2 Preach the word; be instant in season, out of season; reprove, rebuke, exhort with all longsuffering and doctrine. 3 For the time will come when they will not endure sound doctrine; but after their own lusts shall heap to themselves teachers, having itching ears 4 and they shall turn away their ears from the truth, and shall be turned unto fables.
1 Tim 4:16 Take heed unto thyself, and unto the doctrine; continue in them for in doing this, thou shalt both save thyself, and them that hear thee.
To View the Entire Article, Click Here
To Download the Entire Article, Outline, or PowerPoint, Click Here